It is always interesting to look at how an artist illustrates a book, what scenes are chosen for the dust jacket. Normally when a book goes into paperback form the publisher either uses the same image from the hardback copy or gets another illustrator in, but with this Iris Murdoch book Edward Bawden would do two covers. Once for Faber & Faber in 1952 and again for Penguin Books in 1962.
 Edward Bawden – The Flight From The Enchanter by Iris Murdoch, 1952
The design of the 1952 dust jacket is a mixture of collage of linocut and ink drawn design of cliffs and lettering. The colour was added by the printer under Bawden's instruction
'You get real fish here,' said Annette. 'Let's see the real fish.' She turned and suddenly made for the fish-bowl. Mischa followed her. Annette looked at him from the other side of the bowl. †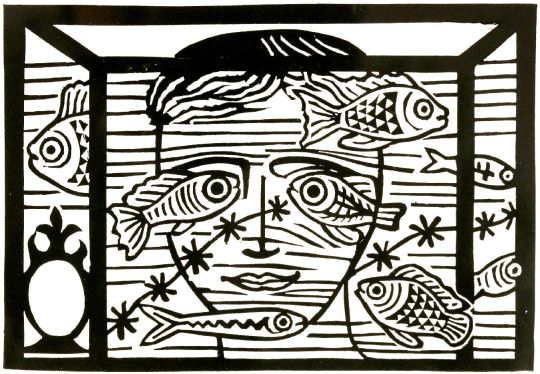 Edward Bawden – The Flight From The Enchanter linocut design,
printed for Edward Bawden's Book of Cuts 1978.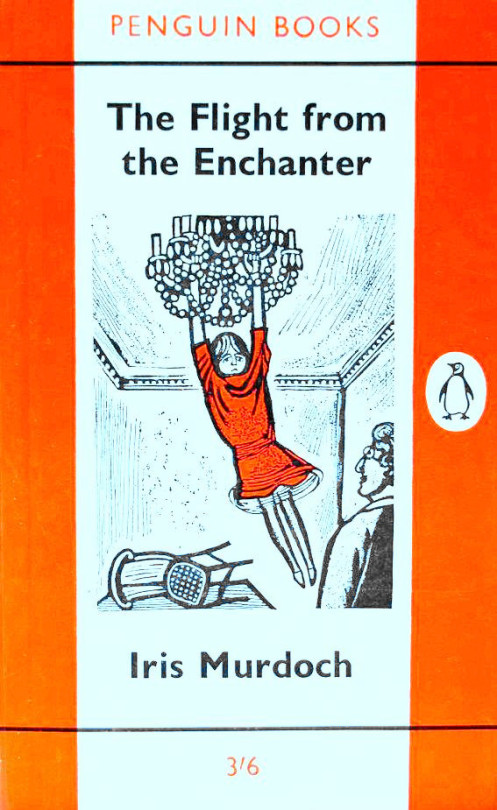 Edward Bawden – The Flight From The Enchanter by Iris Murdoch, 1962
Then with a quick movement she kicked the chair away and hung stiffly in mid-air. The chandelier felt firm, her grip was strong, there was no terrible rending sound as the chain parted company with the ceiling. After all, thought Annette, I don't weigh much. †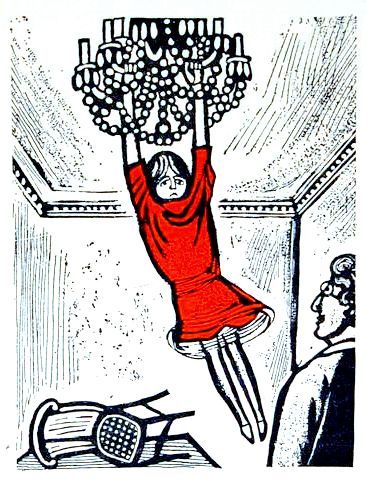 Iris Murdoch – The Flight From The Enchanter, 1952