In my searches over the internet I discovered the photographs of Marc Wilson and his project The Last Stand.
Between 2010 and 2014, Marc Wilson photographed the images that make up The Last Stand. Reflecting the histories, military conflict and the memories held in the landscape itself they expose the effect of the Second World War on the coastlines of the British Isles and Northern Europe. The decaying structures of military defence.
Over these four years Marc has travelled 23,000 miles to 143 locations to capture these images along the coastlines of the UK, The Channel Islands, Northern & Western France, Denmark, Belgium and Norway.
With each sheet of film costing nearly £7 to buy and process (and then a further £25 to produce each high resolution scan for printing) I photograph only what is needed. For the 42 final images from the 75 locations visited I have used just under 200 sheets of film. So an average of three shots at each location, not many when you have travelled over 1,000 miles to get somewhere. †
Marc Wilson – Brean Down, Somerset, England. 2012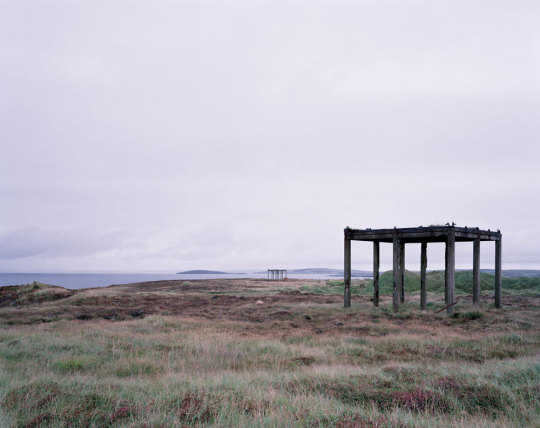 Marc Wilson – Stanga-Head, Unst, Shetland, Scotland. 2013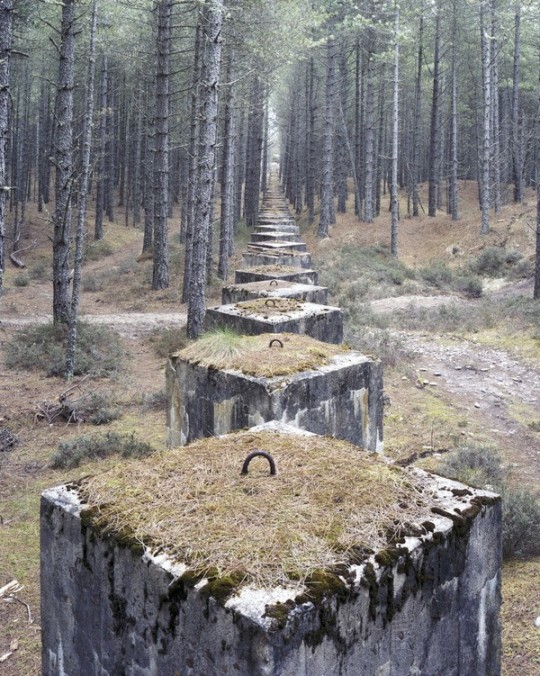 Marc Wilson – Lossiemouth II, Moray, Scotland, 2011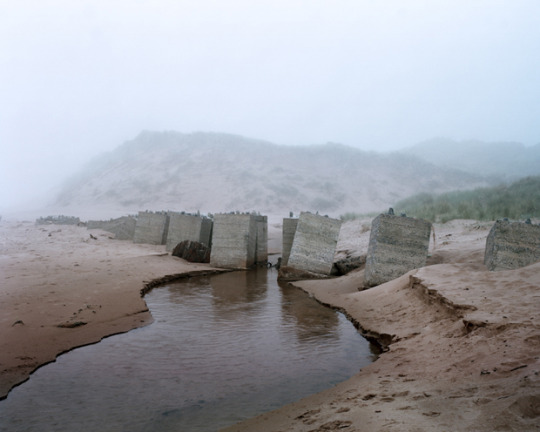 Marc Wilson – Newburgh, Aberdeenshire, Scotland. 2012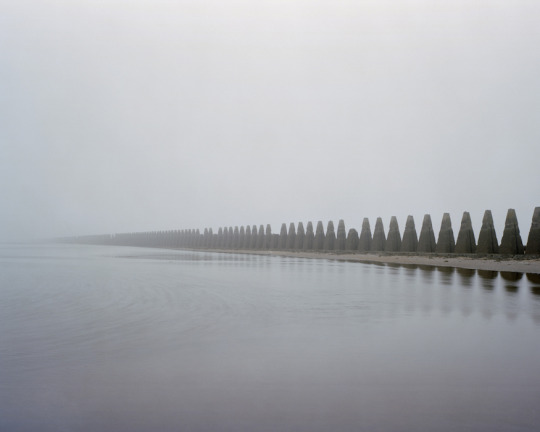 Marc Wilson – Crammond Island, Fife, Scotland. 2012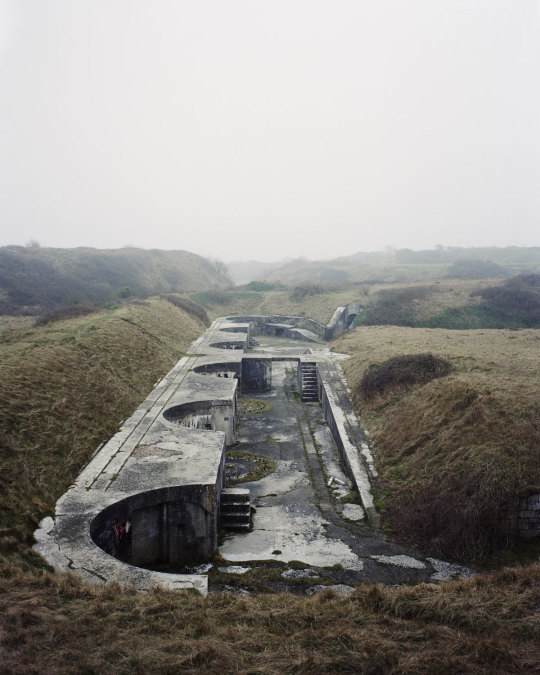 Marc Wilson – Portland, Dorset, England. 2011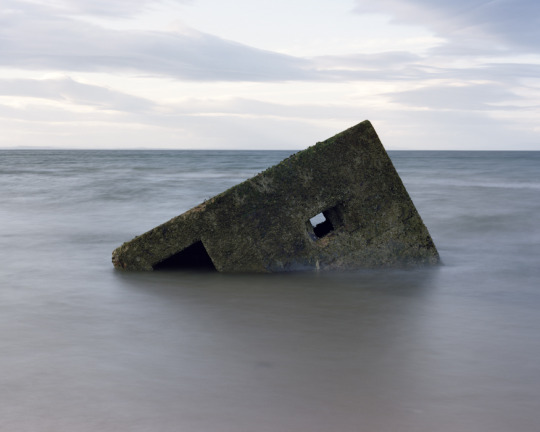 Marc Wilson – Findhorn, Morray. Scotland. 2011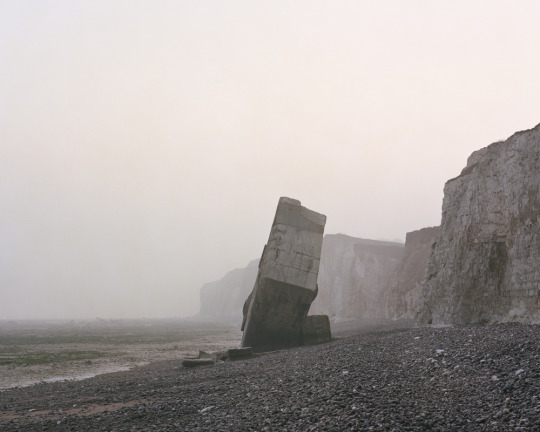 Marc Wilson – Wissant II, Sainte-Marguerite-sur-mer, Upper Normandy, France. 2012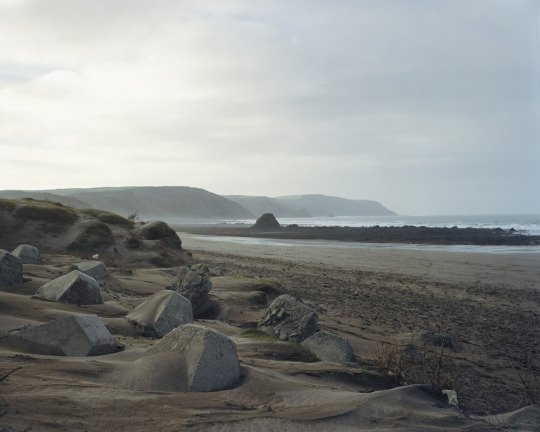 Marc Wilson – Widemouth Bay, Cornwall, England. 2011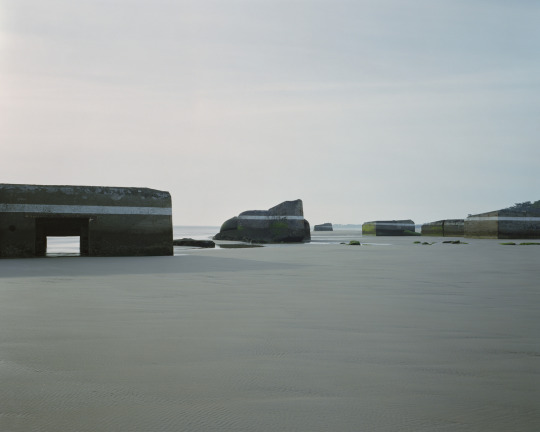 Marc Wilson – Saint-Palais-sur-mer II, Charente-Maritime , France. 2014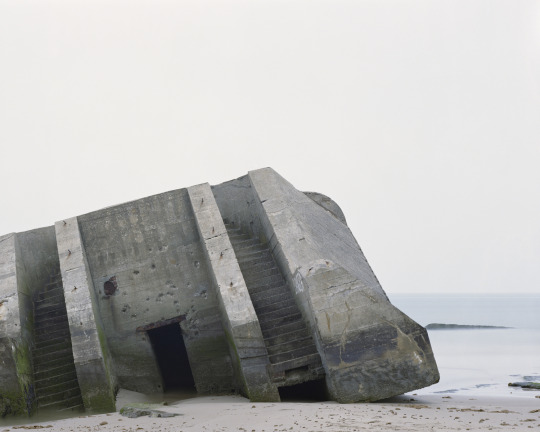 Marc Wilson – Wissant I, Nord-Pas-De-Calais, France. 2012
† Phil Coomes – The Last Stand, BBC 4 February 2013