While looking into Eric Ravilious's work for London Transport I noticed how many times a greenhouse would appear in Ravilious's work.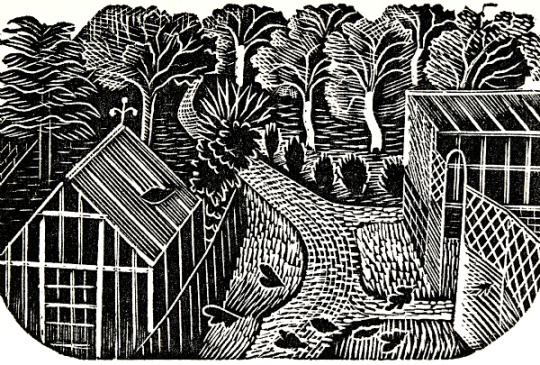 Eric Ravilious – Kynoch Press Block 112, 1932
There are two curious observations in this post. One is the wood-engraving above, and the one below are the same location; the walled-off greenhouse with decoration on the end of the roof above the glass panes. It is also like the wood-engraving Tea in the Garden, but not quite.
Tirzah, (Ravilious's wife), was a wonderful wood-engraver and artist in her own right. Below is a man about town in a driving Macintosh laden with marrows, the perfect suburban man.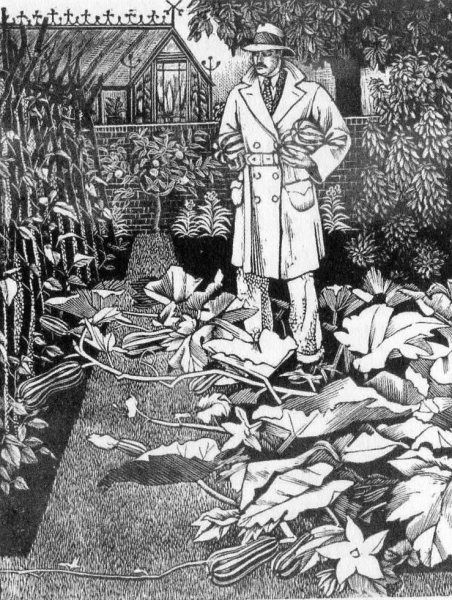 Tirzah Garwood – The Husband, 1929

Below are two pictures, one, a wood-engraving featured in last week's post on London Transport, but also a photograph of Tirzah and Eric together at the time of their engagement.
I include it because it's the second of my observations in this post – the bench they are sitting on is so remarkably similar to the bench in Tea in the Garden that I would say this is the same bench and the inspiration. The back may have curves on the woodcut but I would suggest this is just to make the design more harmonic.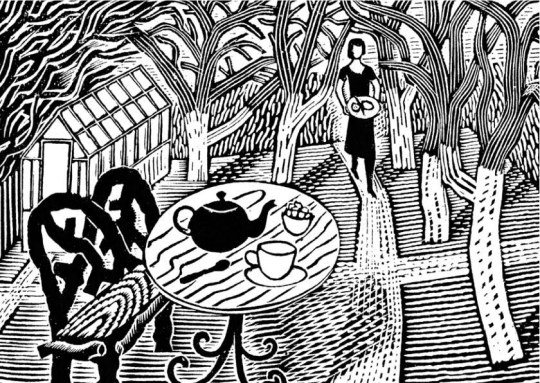 Eric Ravilious – Tea in the Garden, 1936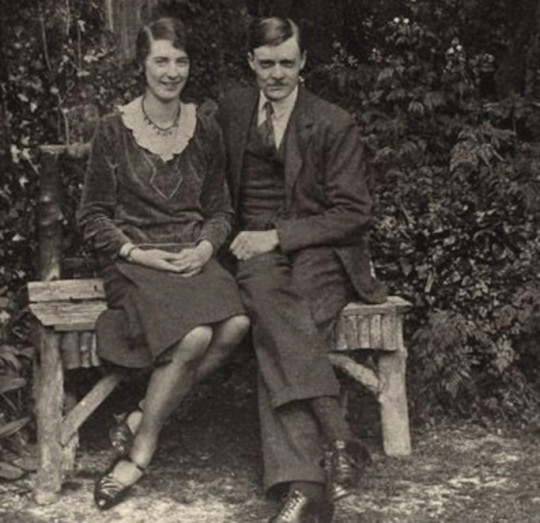 Tirzah Garwood and Eric Ravilious at the time of their engagement, 1930
Below are a series of beautiful watercolours of greenhouses by Eric Ravilious included because they are so beautiful. It is very hard to walk into any greenhouse and not think of these paintings. They are the skill of perspective but also that skill found in craftsmen, the ability to paint, carve or make a series of objects, in the case of a carpenter it would be stair rods, in Ravilious's case it is each plant pot and working with the the backdrop of shadow.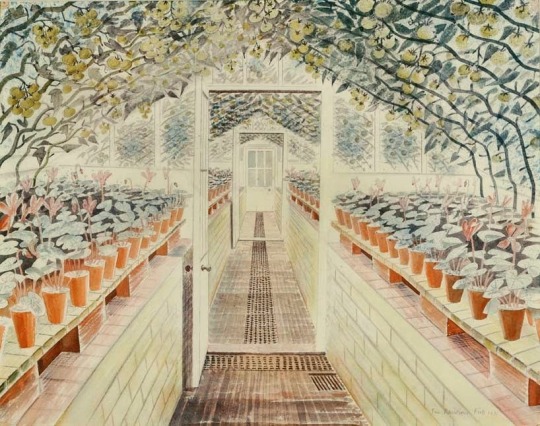 Eric Ravilious – The Greenhouse – Cyclamen and Tomatoes, 1935.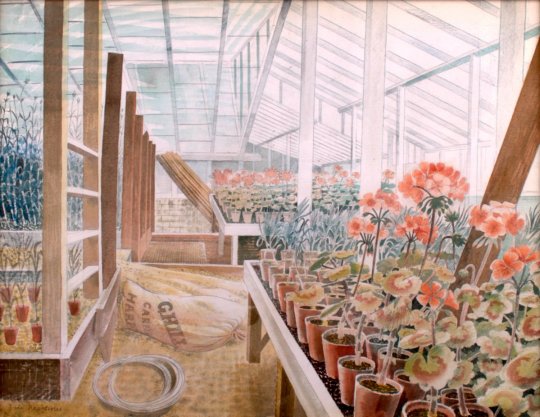 Eric Ravilious – Geraniums And Carnations In Greenhouse, 1935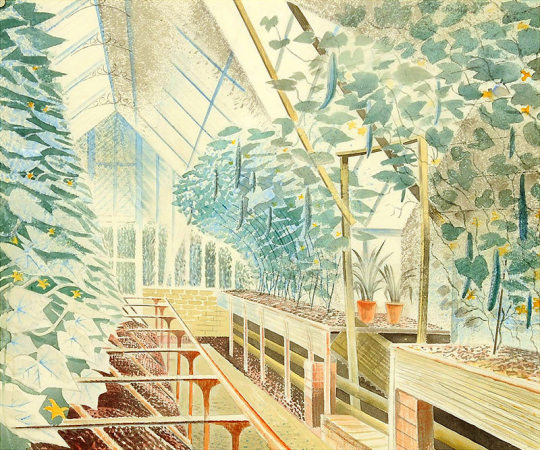 Eric Ravilious – Cucumber House, 1935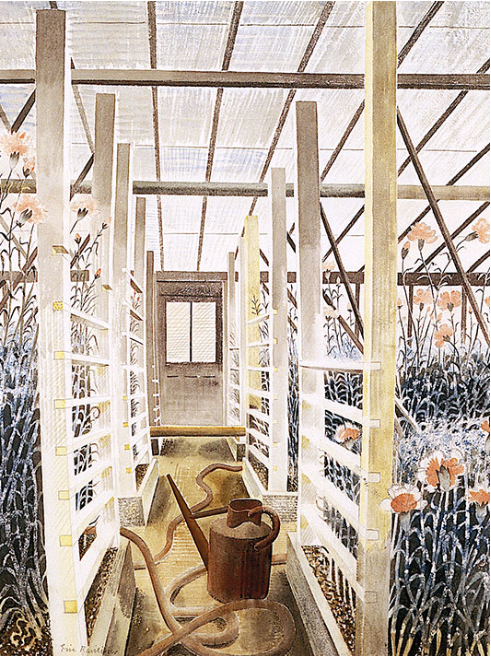 Eric Ravilious – The Carnation House, Kew, 1938