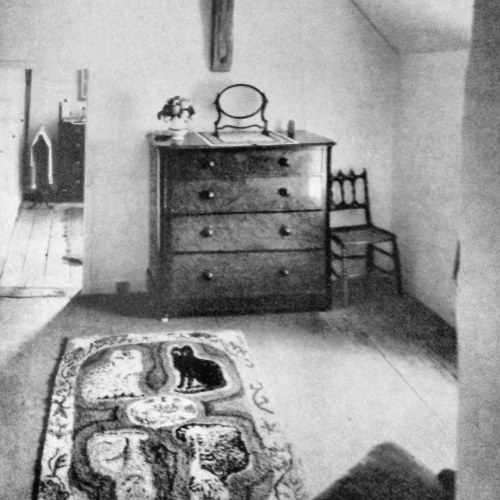 Bedroom in Place House, Great Bardfield, 1962.
I don't think anyone would be shocked that I buy a lot of books, maybe ten a week. But in my latest purchases I had a copy of the House & Garden's Book of Interiors, edited by Robert Harling in 1962. One of the small pictures was credited as a bedroom of Place House, Great Bardfield – the home of John Aldridge.
While John was a painter his wife Lucy made rugs. The design for the rug is in the Fry Gallery collection of works as it was painted by John. Lucy also exhibited her rugs at the Great Bardfield Artists Exhibitions but like many of the women who were wives, they got no credit.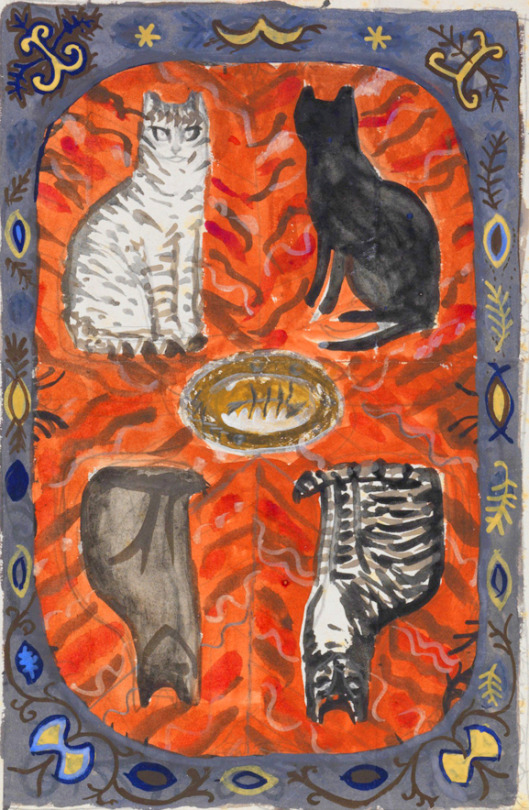 John Aldridge – Rug Design, 1939
As sitting hand-knotting a rug takes some time, she made an ideal subject for an oil painting.
 John Aldridge – Lucie Weaving A Rug, The Fry Gallery, c1960.