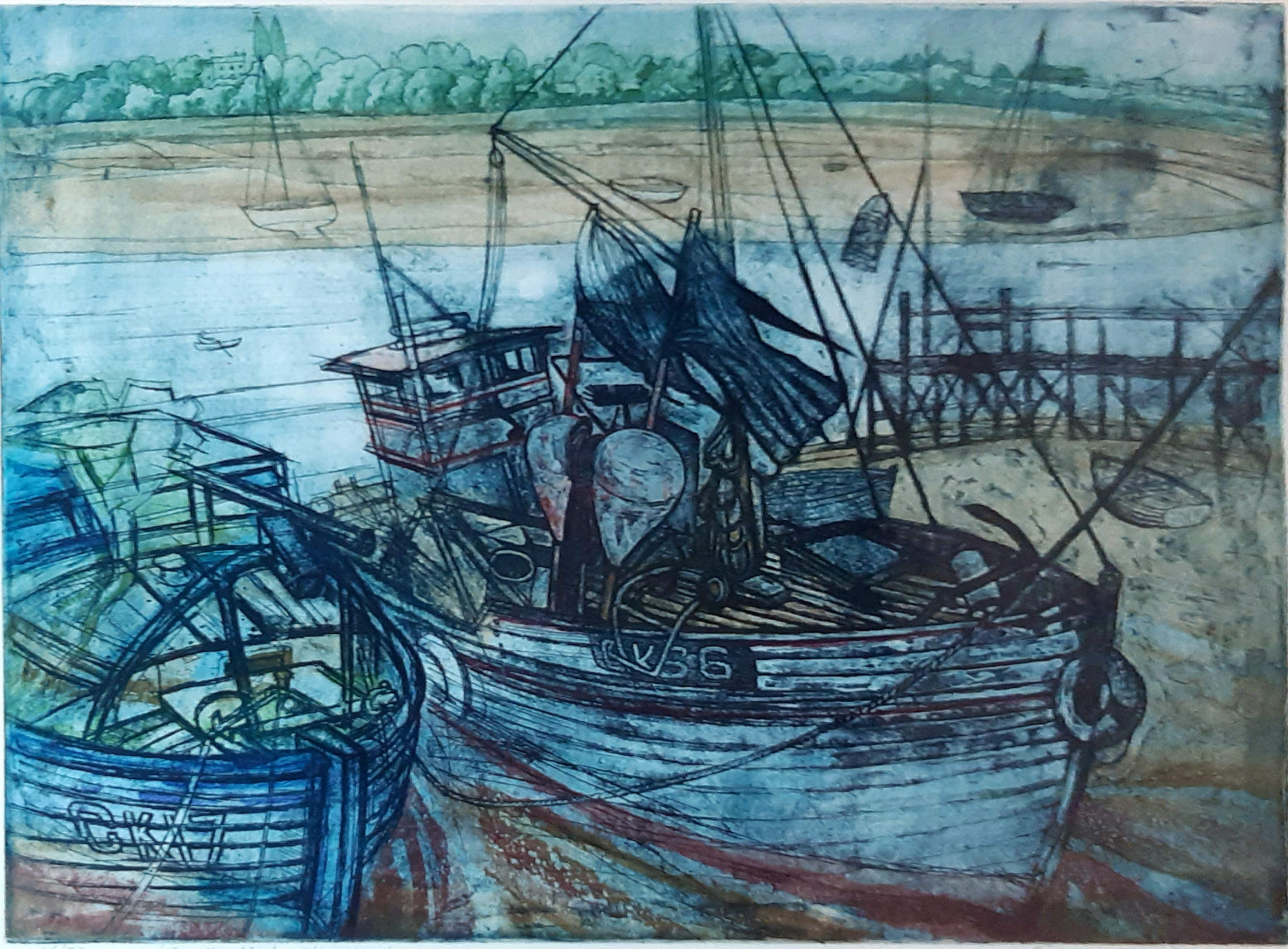 Richard Bawden – Wivenhoe, Etching
Richard Bawden is a painter, printmaker and designer working predominantly in lino, etching and watercolour. His work has a graphic, linear quality and a strong sense of craftsmanship, which translates naturally into many forms. These have included book
illustration, murals for restaurants, etched glass church windows and doors, a poster for London Transport, mosaics and furniture.
Born in 1936, the son of the well-known artist, Edward Bawden, R.A. Richard studied painting, printmaking and graphic design at Chelsea, St Martin's and the Royal College of Art. His paintings are drawn from life and often depict scenes of domesticity: his house, sofas, chairs, windows, cats, his garden and its birds.
Based in Suffolk, Richard has had over fifty one man exhibitions at home and abroad; including a major retrospective at Gainsborough's House in Suffolk and The Fry Gallery, Saffron Walden. He has work in Royal, public and private collections, and has taught drawing and printmaking at several
London and provincial art schools.
His method of working is not always a logical sequence to realize an idea from within his imagination: much time is spent thinking through how to capture the spirit of the work he is creating. For painting, he usually draws a grey line with a dip pen, over which he lays colour; always paying attention to detail whether it is architectural, boats, plants or an interior.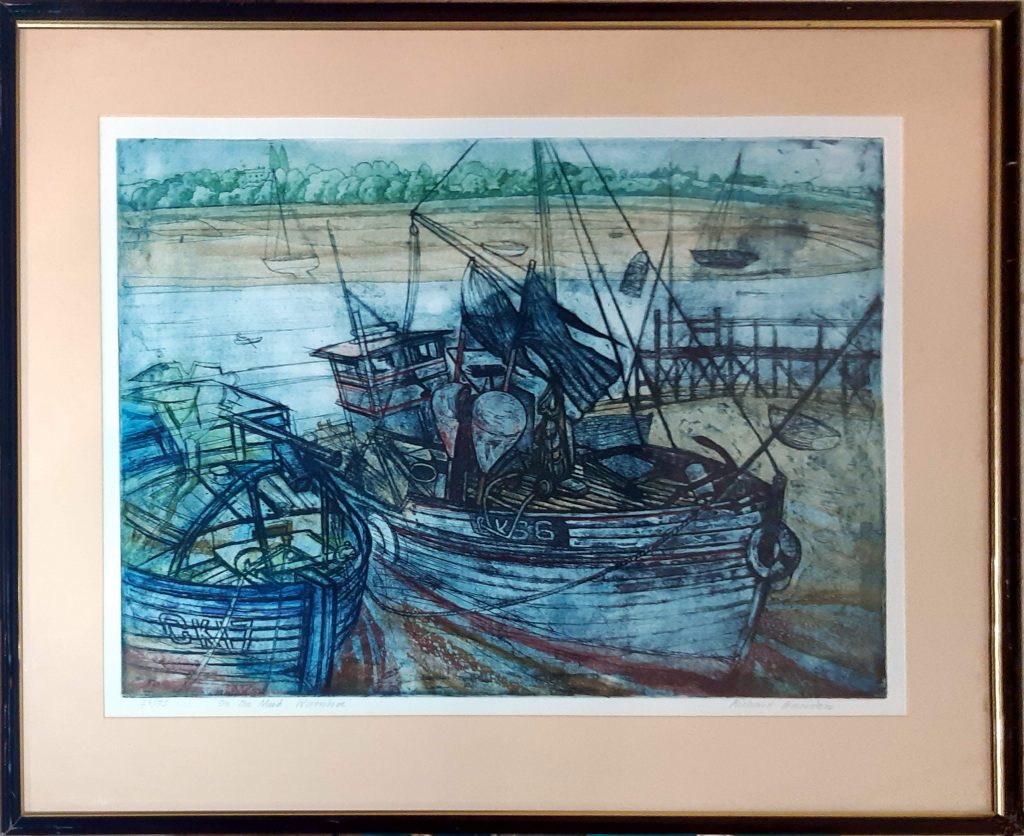 Etching, a method of making prints from a metal plate, usually copper, into which the design has been incised by acid. The copperplate is first coated with an acid-resistant substance, called the etching ground, through which the design is drawn with a sharp tool. The ground is usually a compound of beeswax, bitumen, and resin. The plate is then exposed to nitric acid or dutch mordant, which eats away those areas of the plate unprotected by the ground, forming a pattern of recessed lines. These lines hold the ink, and, when the plate is applied to moist paper, the design transfers to the paper, making a finished print.
Return to gallery