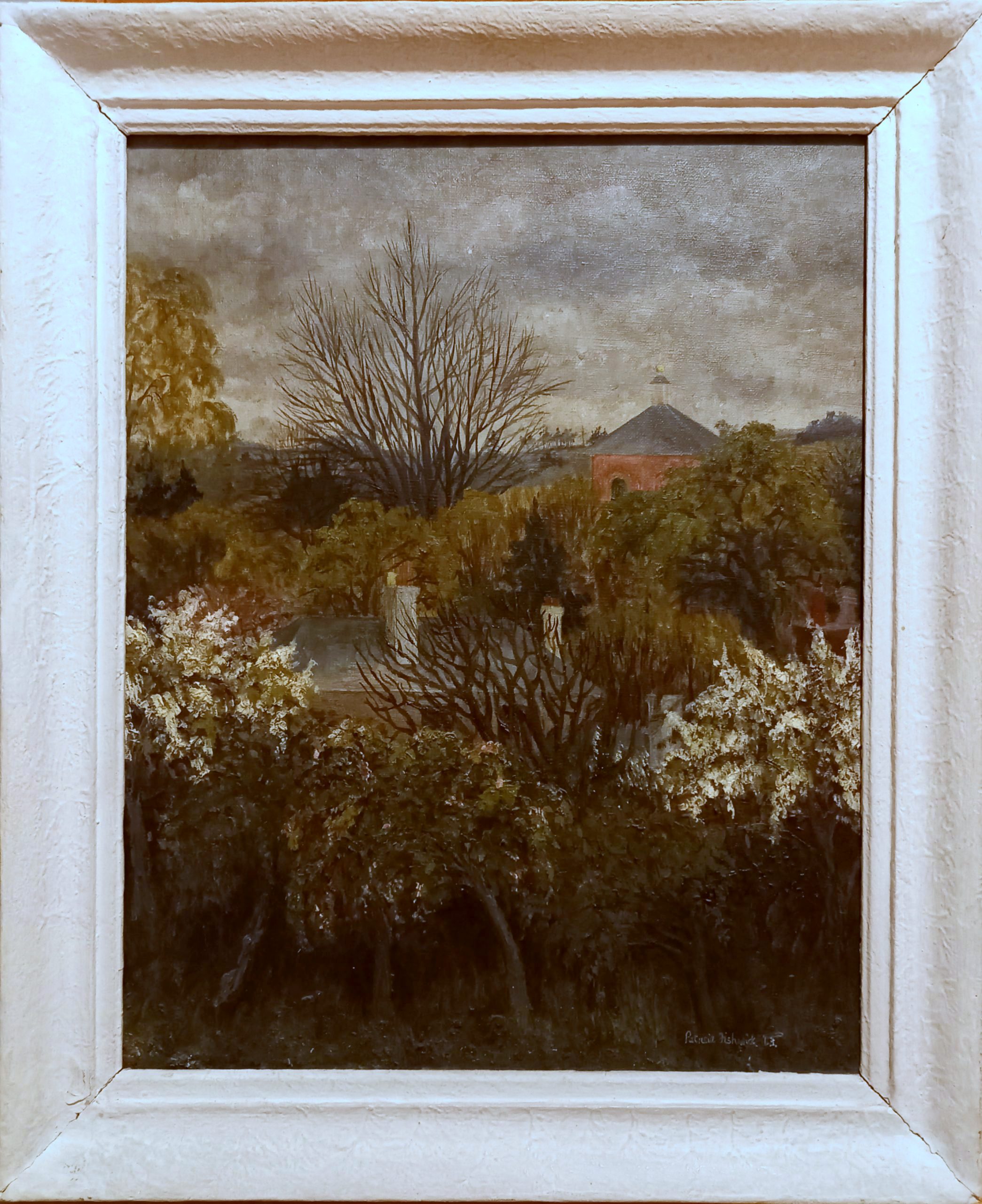 Patricia Fishwick (1929) – View of Exeter University, 1963, Oil on Canvas
Patricia was born in Liverpool, and she studied there at the College of Art before attending the Exeter College of Art (1949-52) where she met her future husband, Clifford Fishwick who was her teacher.
She later became a teacher at Exeter College from 1972-84 for the History of Art.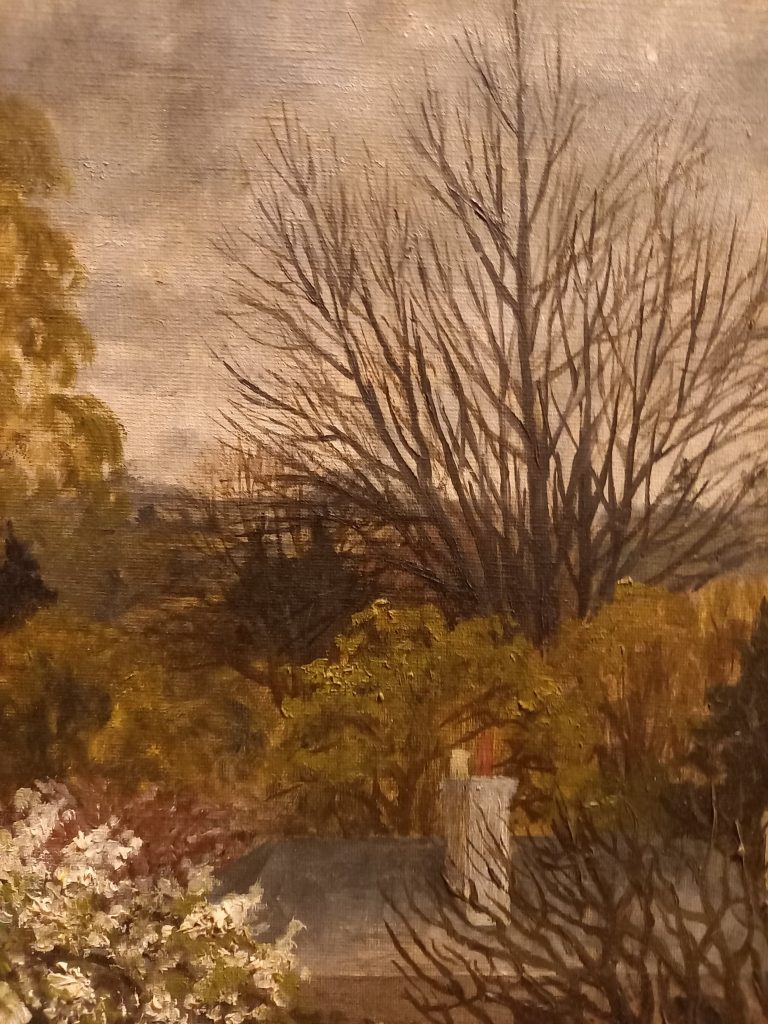 Both she and her husband were members of the Newlyn Society of Artists (1952-83) although they didn't live in Cornwall, and exhibited in Newlyn Art Gallery shows regularly. Her work was also shown at Exeter University, in RWA shows, John Moores Liverpool Exhibition, and the Westward Television Open Art Exhibition. Plymouth City Art Gallery holds her work. They lived in Topsham.
The Fishwicks were close friends of many St Ives artists like Peter Lanyon.
Return to gallery