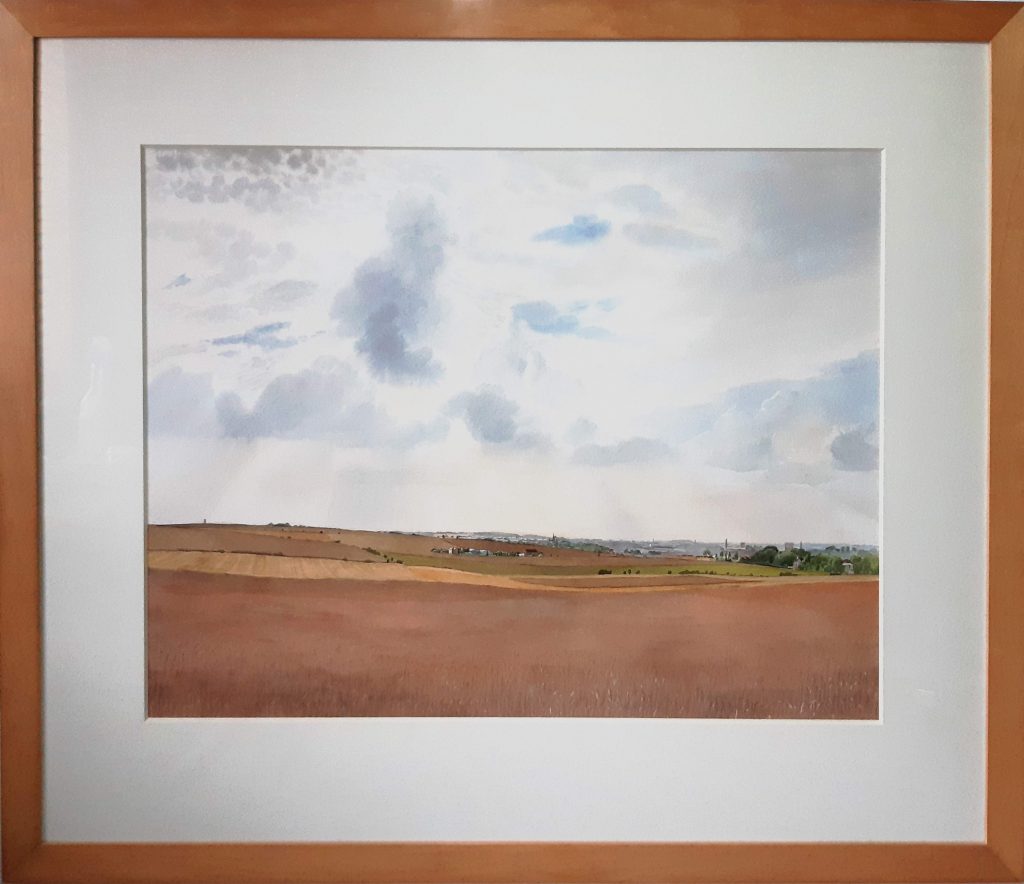 Richard Sell (1922 - 2008) – View from the Gog Magog Hill, 1987, Watercolour
Richard Sell was born in Berkhamsted and educated there, he then went on to Chelsea School of Art where he was taught by Brain Robb, Harold Jones and Ceri Richards. He is remembered as an East Anglian artist in the realist tradition. He created lithographs, watercolours and exhibited at the Royal Academy Summer shows. He lived in Fulbourn, Cambridgeshire.
He held many exhibitions at Heffers Gallery, the Cambridge Painting and Drawing Society, the Engine House in Ely, the RI Gallery, London, Addenbrooke's Hospital and he had pictures in Kettle's Yard and Cambridge Library Picture Loan Scheme.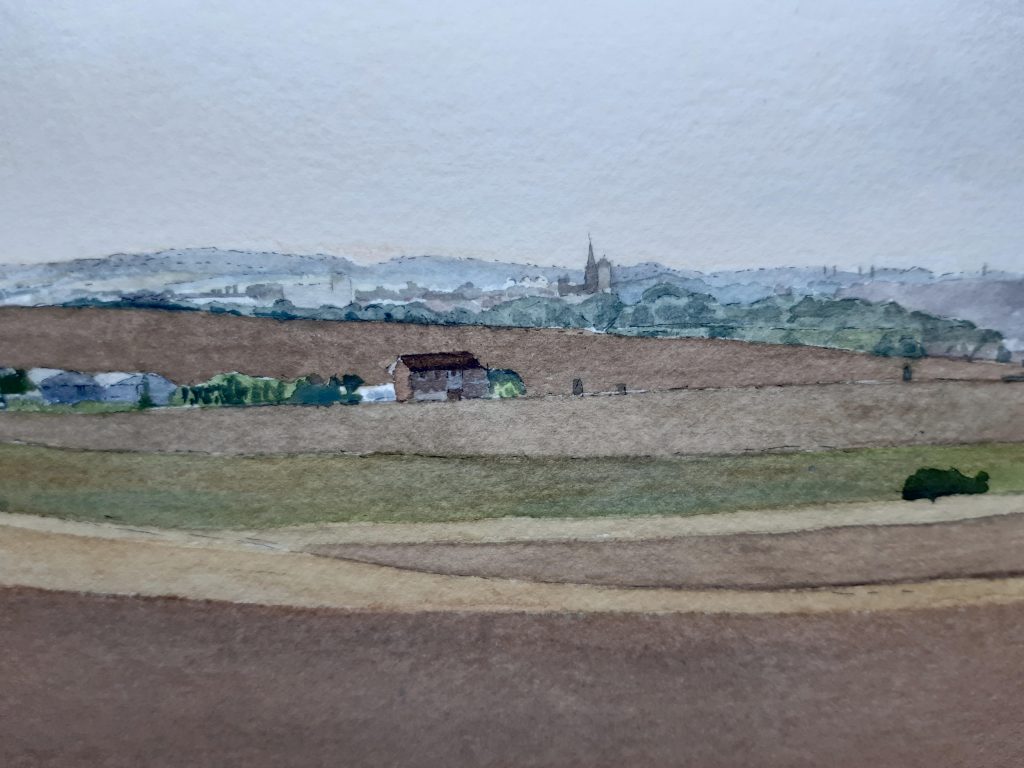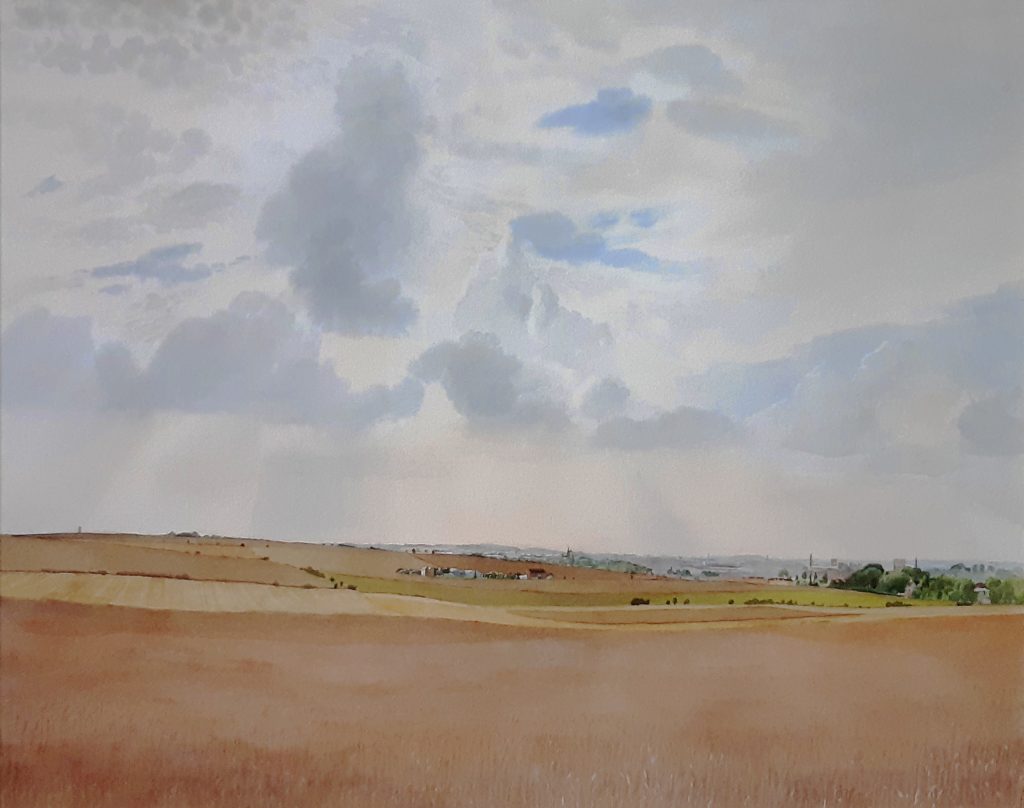 This painting is on a large scale, the largest I am selling at the moment. It is 84cm high x 100cm wide, in a John Jones made frame.
Return to gallery