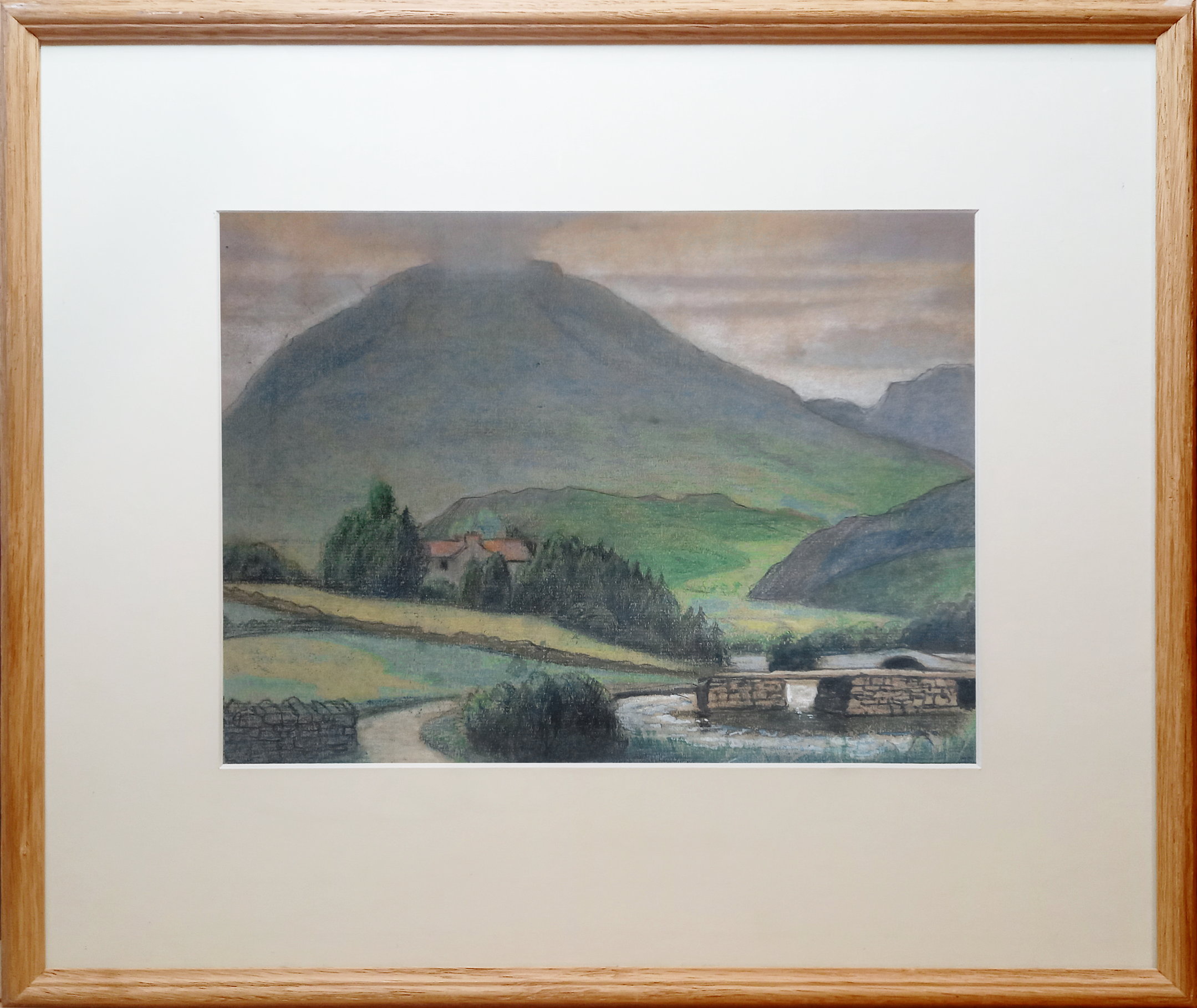 Bernard Sleigh (1872-1954) R.B.S.A – Valley View, Pastel
At the age of 14 Sleigh attended the Birmingham School of Art under Arthur Gaskin, coming under the influence of the Birmingham Group. He first came to the public eye through his skilful wood engravings illustrating various books and cutting the illustrations by Gaskin for the 1893 edition of Hans Christian Andersen's Stories and Fairytales. His early paintings and watercolours were heavily influenced by Burne-Jones and his circle. In addition to his paintings, murals and illustrations he also involved in the decorative arts, designing stained glass, metalwork and inlaid furniture.
He joined the Society of Mural Decorators and Painters in Tempera and was a member of the Royal Birmingham Society of Artists between 1923 and 1928. In 1937 Sleigh retired to Chipping Camden, like his mentor Arthur Gaskin, moving into Old Forge Cottage in Cider Mill Lane.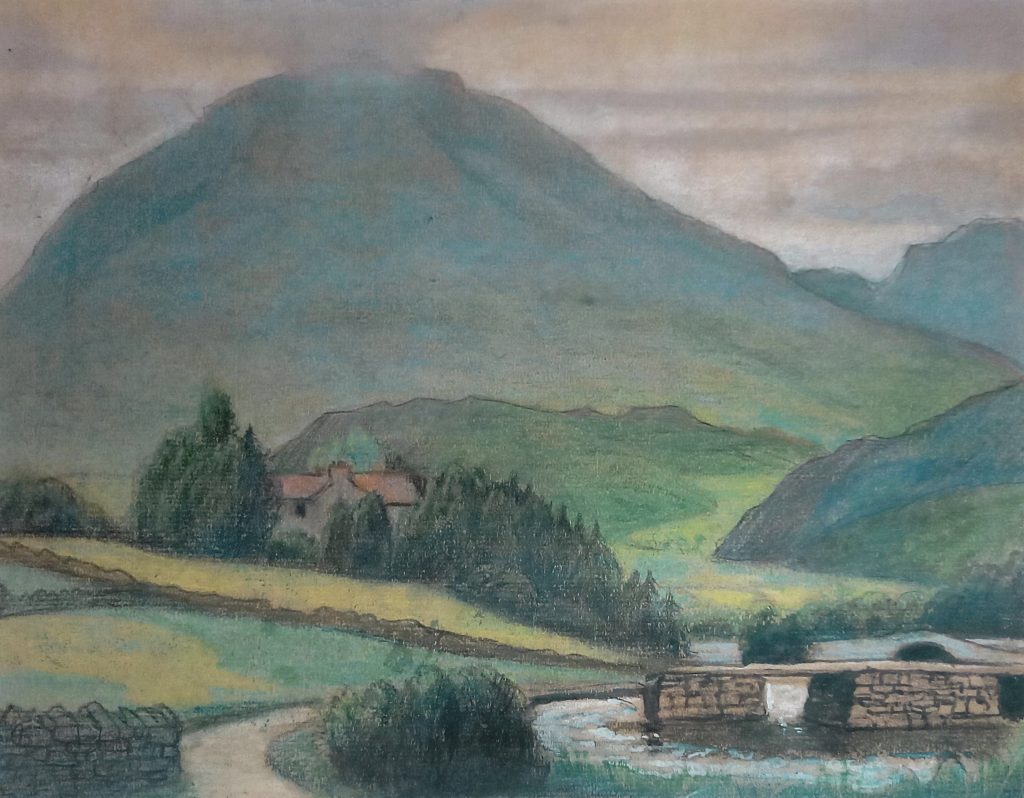 Works by him are in the Fitzwilliam Museum, Cambridge, Birmingham City Museum and Art Gallery, London Transport Museum, Russell-Cotes Art Gallery, V&A Museum as well as the British Museum..
Return to gallery