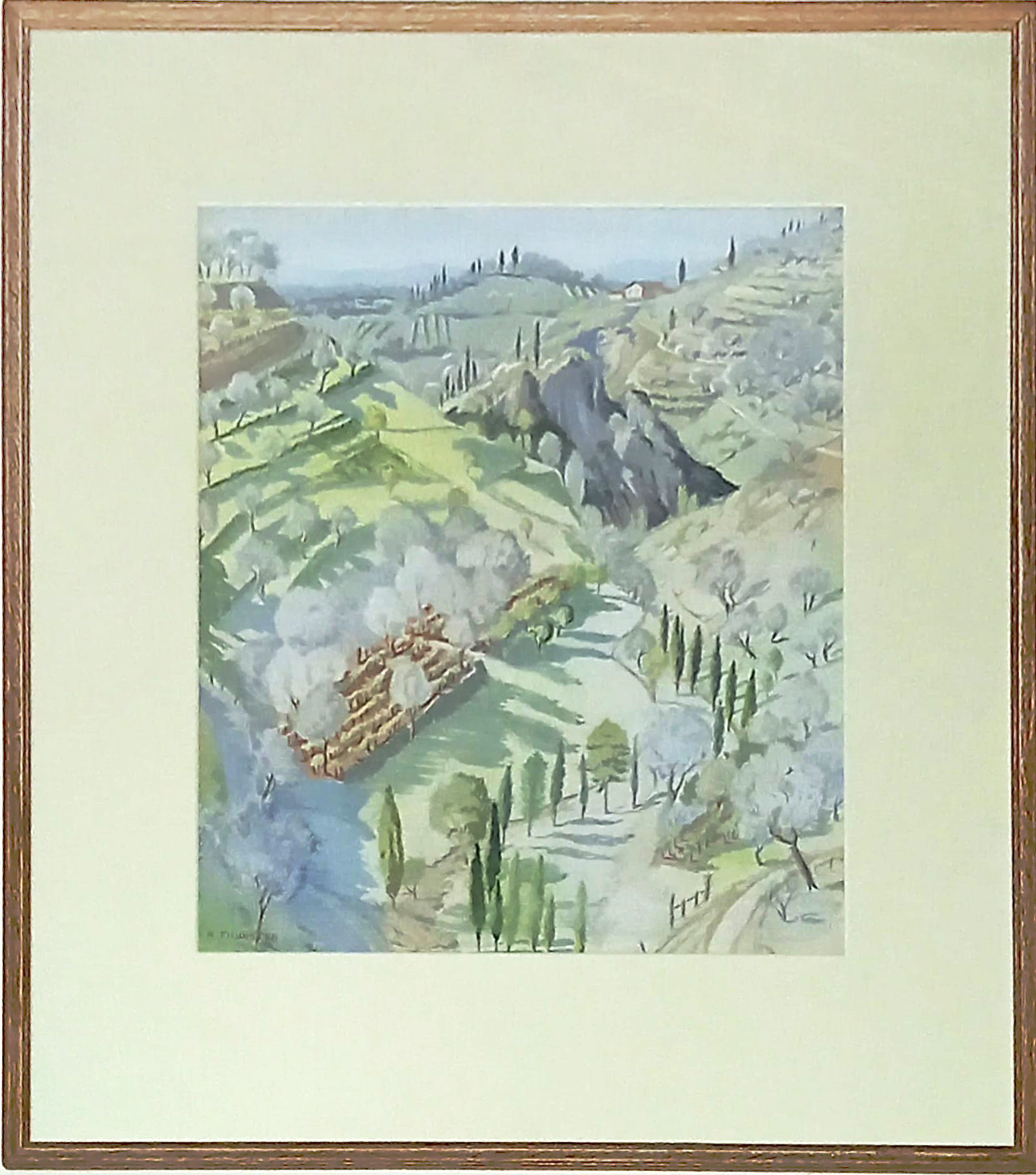 Rosalie Winifred Thurston (1905-1991) – Valley nr Fasano, Italy, 50s, Gouache
Rosalie Winifred Thurston, was born in Devon on 26 April 1905. In 1911 were living at 48 Well Walk, Hampstead, London. In 1911, Rosalie was living with her 69 year old widowed grandmother, in Bournemouth.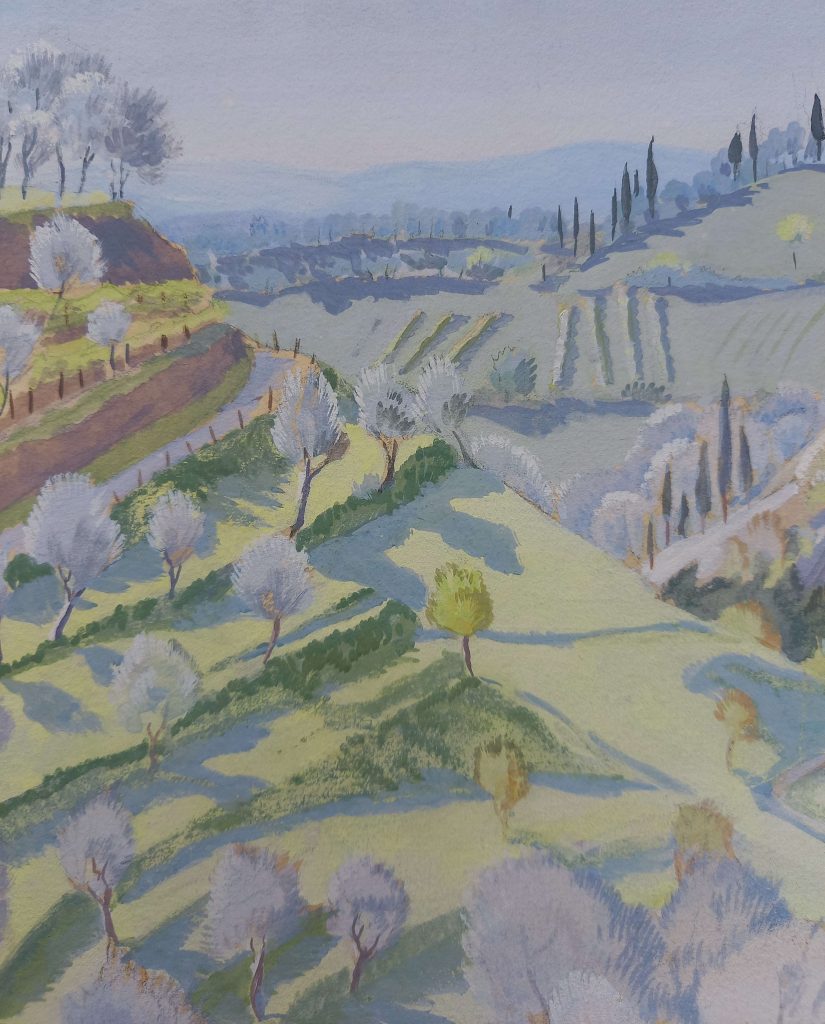 Rosalie studied at Birmingham School of Arts and Crafts, Edgbaston and at the Central School of Art and Design in Chelsea, London. In 1939, she was an art teacher, living with her family at Little Combe Heathside, Park Road, Woking, Surrey. A landscape and architectural painter, she exhibited at the Royal Academy from the 1930s; Royal Society of British Artists; Society of Women Artists and elsewhere.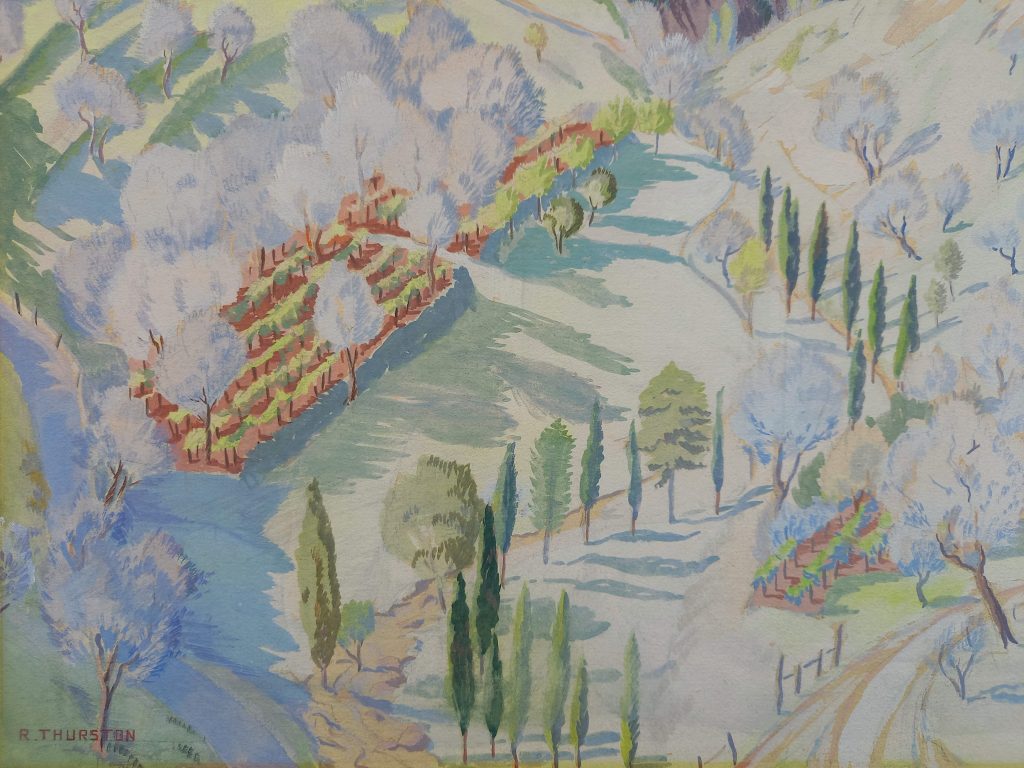 A member of the Society of Mural Painters and the Women's International Art Club and the Tempera Society and lived for many years at Spring House, Prior's Way, Aldeburgh, Suffolk and she died at Kinton, Alde House Drive, Aldeburgh on 11 March 1991, she was unmarried. There was an auction of her estate in 1991 where her paintings were selling for £300. The auctioneer then said "Their value will start to go up". Other paintings have been sold at Christie's since. Many of the works she exhibited at her shows in Aldeburgh and Woodbridge are European views. This work would have been sold at one of those exhibitions. This is one of the most beautiful.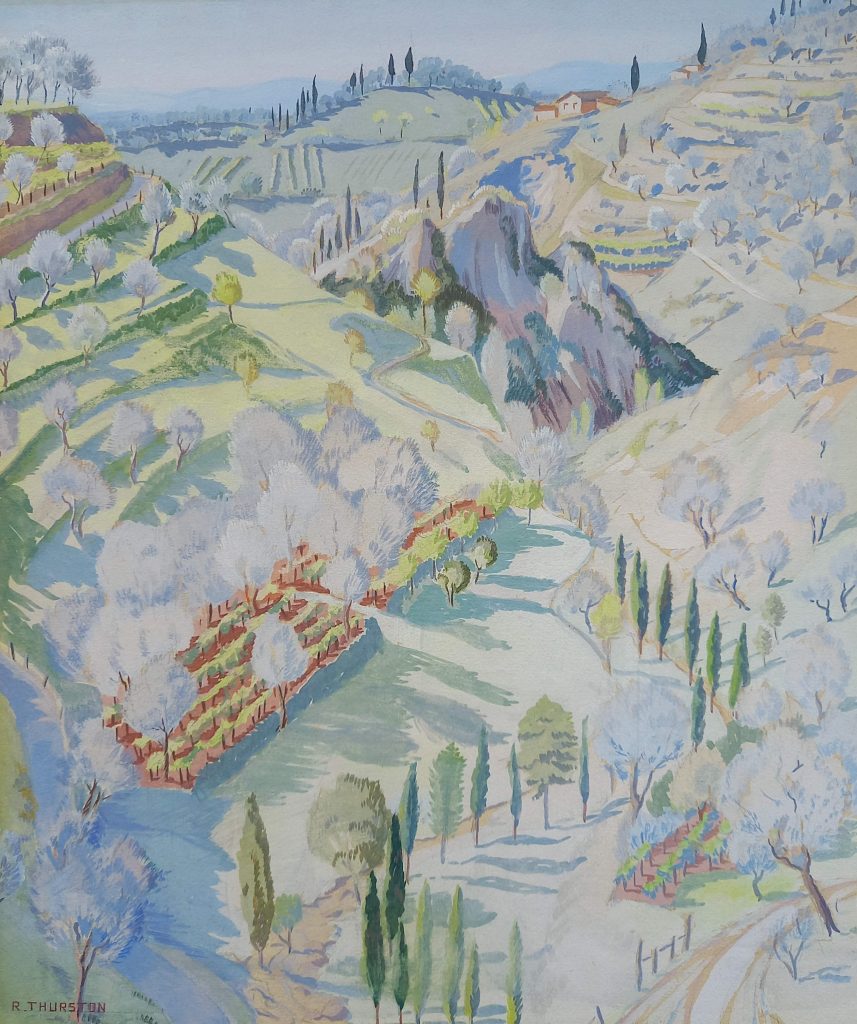 It was sold in one of the East Anglia Art Festival exhibitions and framed in Southwold in the 50s.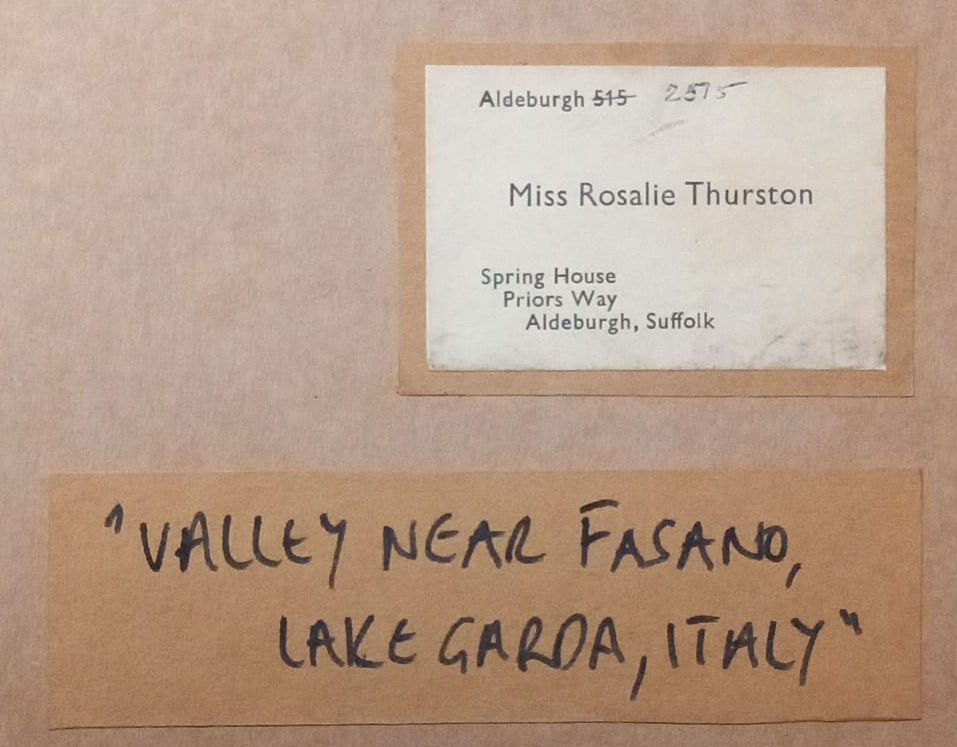 36.5 x 30.5 (picture)
49.5 x 57.2 (frame)
Return to gallery