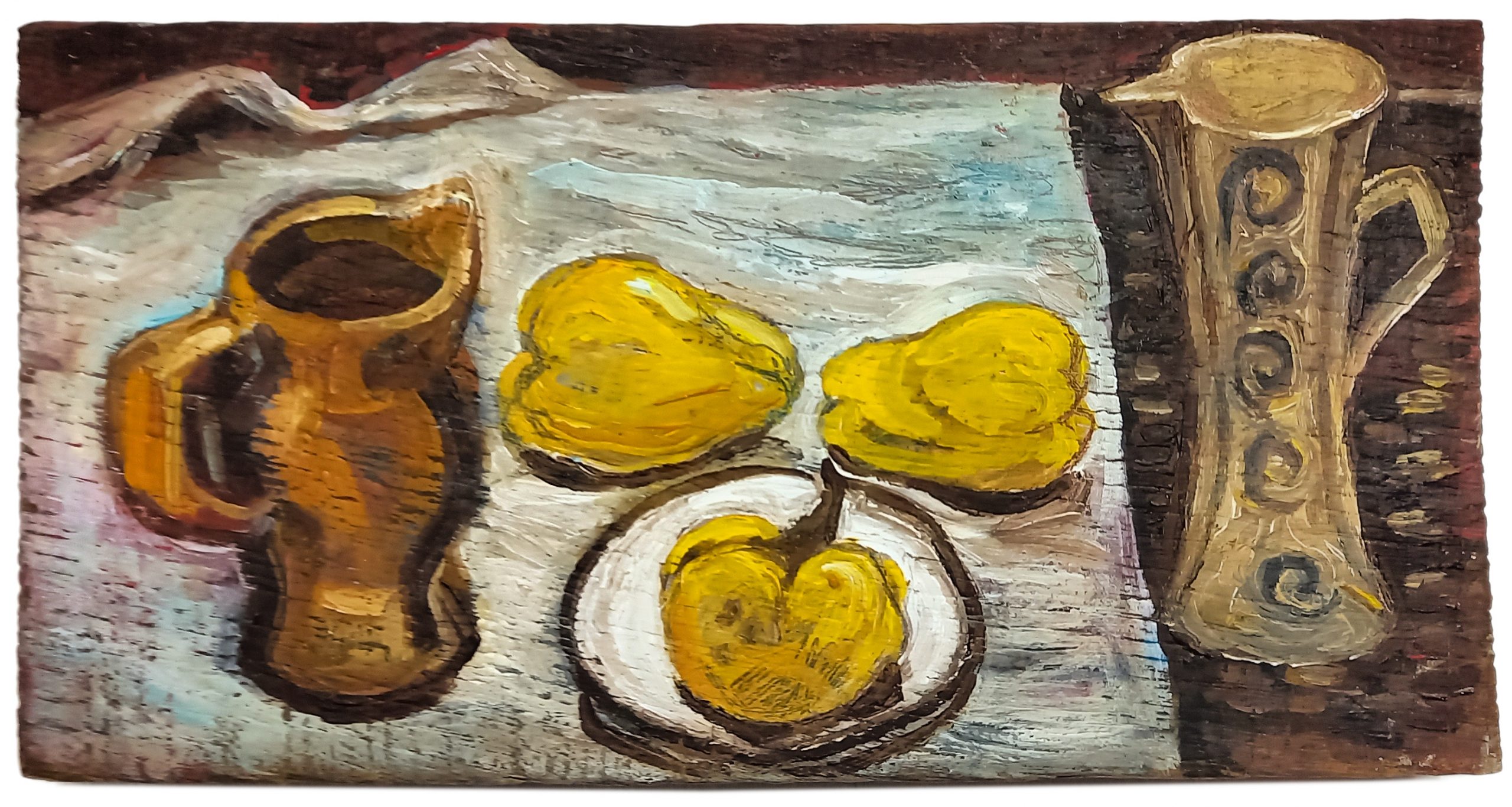 Hilary Noyes b.1944 – Two Jugs, Three Quince, Oil on wood
Noyes studied Fine Art at Goldsmith's College, London from 1961-64, under the tutorship of: Patrick Millard, Sam Rabin, Ivor Roberts Jones, Adrian Ryan. During her final year, she worked as assistant scenic artist at the Royal Opera House, Covent Garden. She then went on to work for the Old Vic Theatre, working with Laurence Olivier as Artistic Director, this was a period of many exciting productions. After a successful career in London she moved to Suffolk in the 1970s with her children and undertook a wide variety of commissions.
Noyes also spent some years doing Art Therapy with disadvantaged young adults before returning to painting full time, from her studio in the Cambridgeshire fens. These pieces are painted on driftwood and give a rustic look to the work that wouldn't be out of place in Kettle's Yard.
18.3 x 9.5cm. Signed and monogram.
Return to gallery