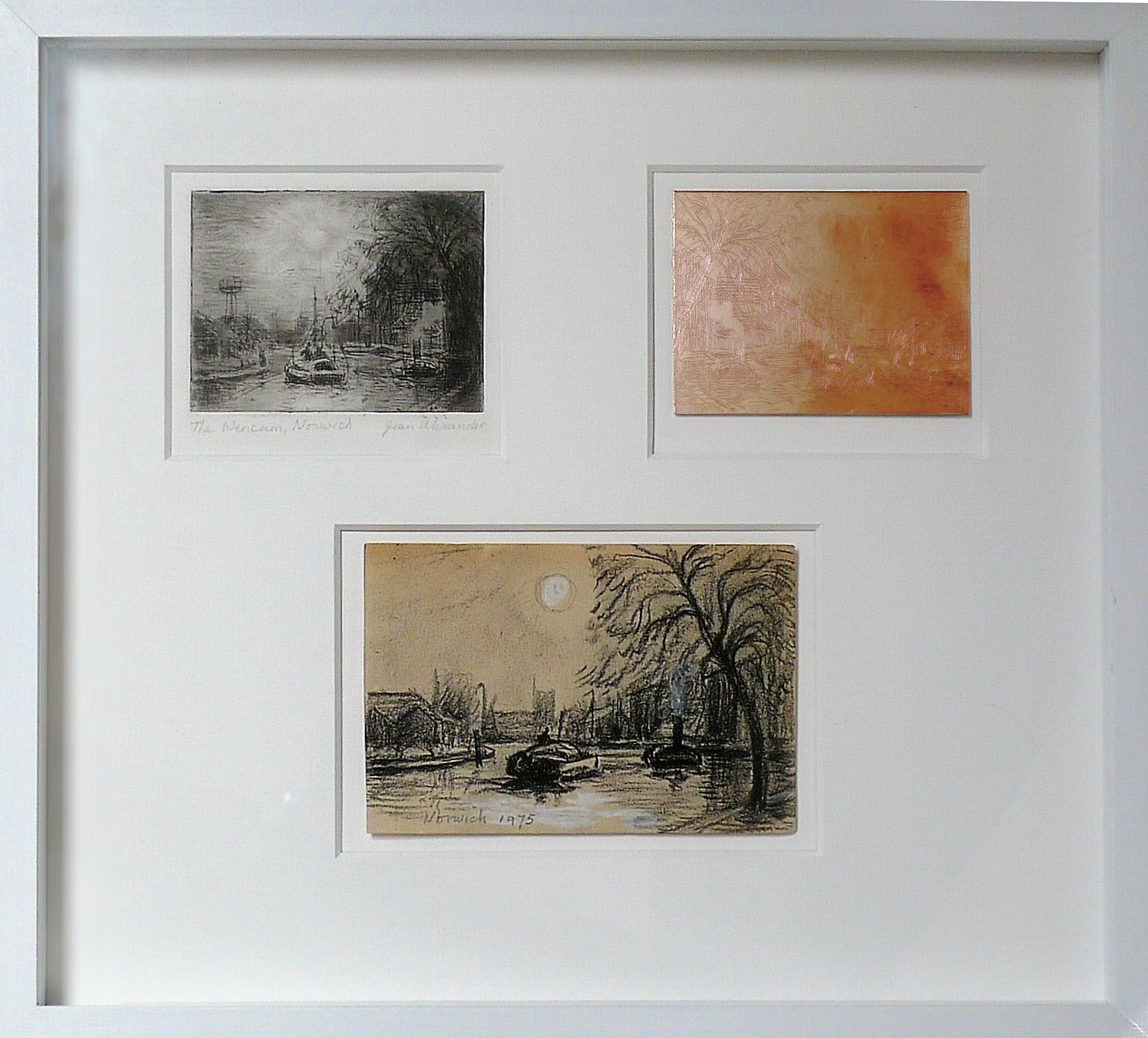 Jean Alexander (1911-1994) – The Wensum, 1975, Drawing, an etching and the printing plate.
Jean Dryden Alexander was the daughter artist R.G.D Alexander and Effie Alexander. She was born in 1911 at Priest's Cottage, Shenfield, Essex and she was trained by her father and his friends, Mark Fisher, H.B. Brabazon and Sir George Clausen. She studied art at Chelmsford Art School (1928-1931). She subsequently won a scholarship to the Slade School of Art (1931-1935).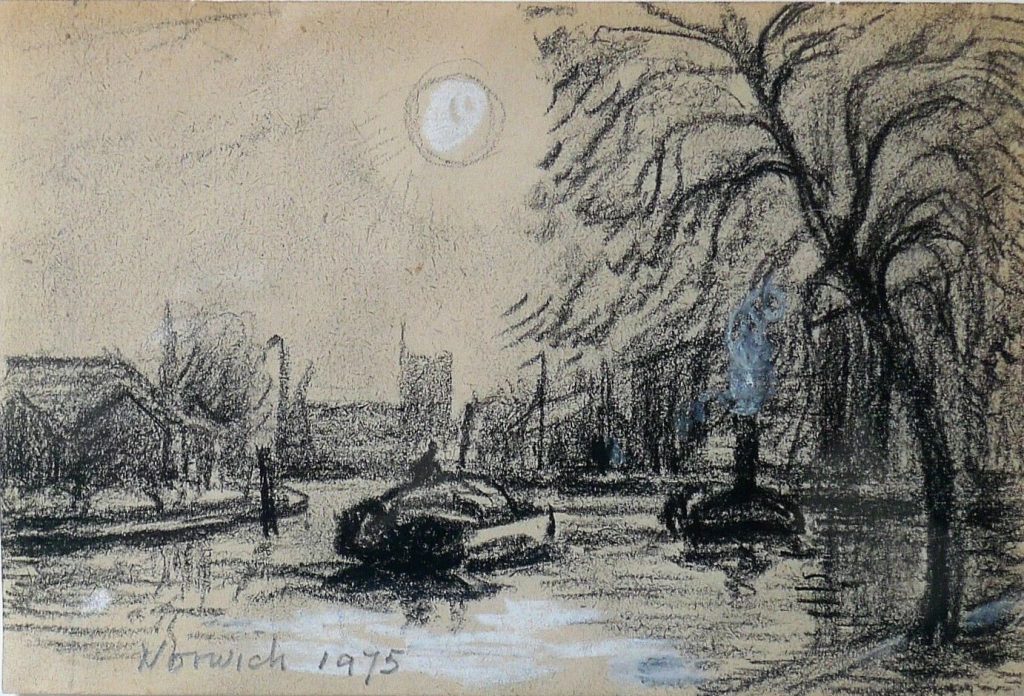 As well as her own painting, Jean Alexander taught art at Brentwood County High School for thirty years. She travelled widely and settled in New Zealand for four years (1970-1974). In 1974 she moved to Norfolk where she lived until her death in 1994. She exhibited at the Royal Academy, New English Art Club, The Society of Women Artists and The Whitechapel Art Gallery.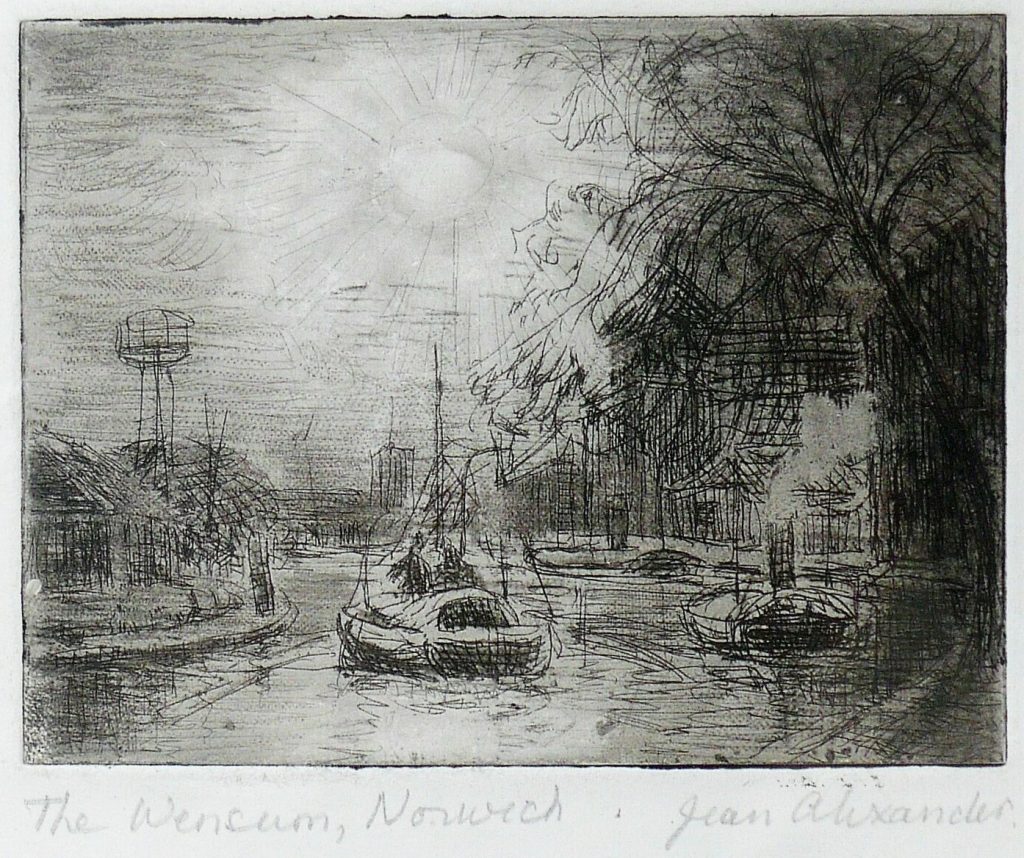 This framed work is one subject, as a drawing, as a signed etching and the original printing plate.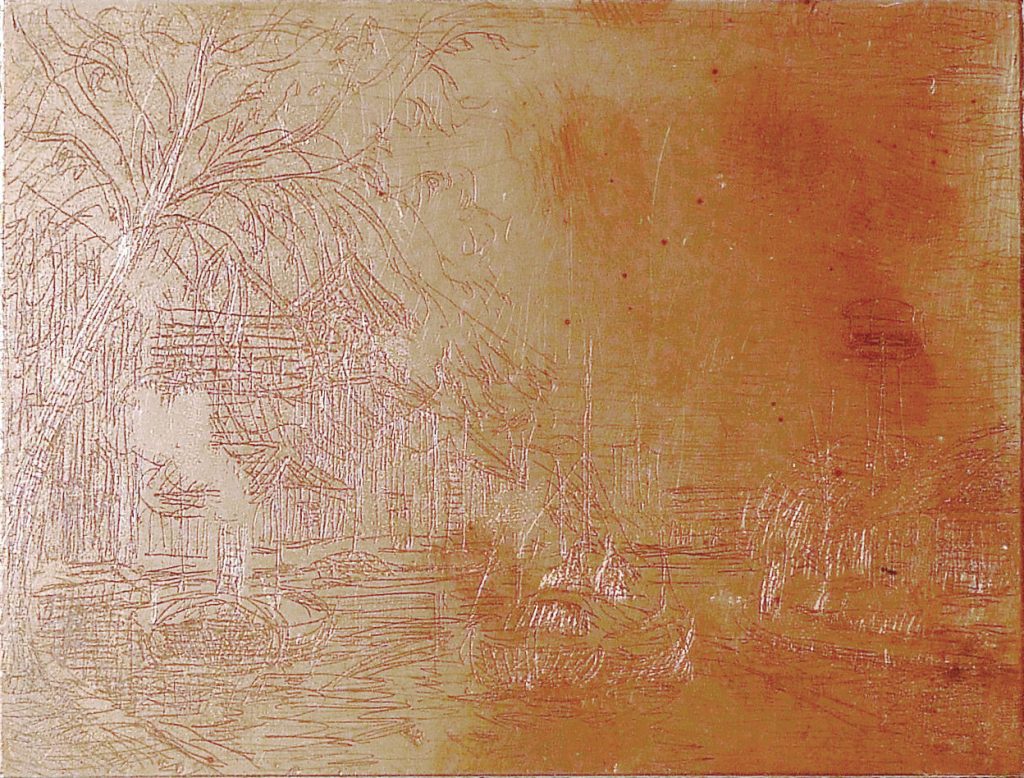 Return to gallery