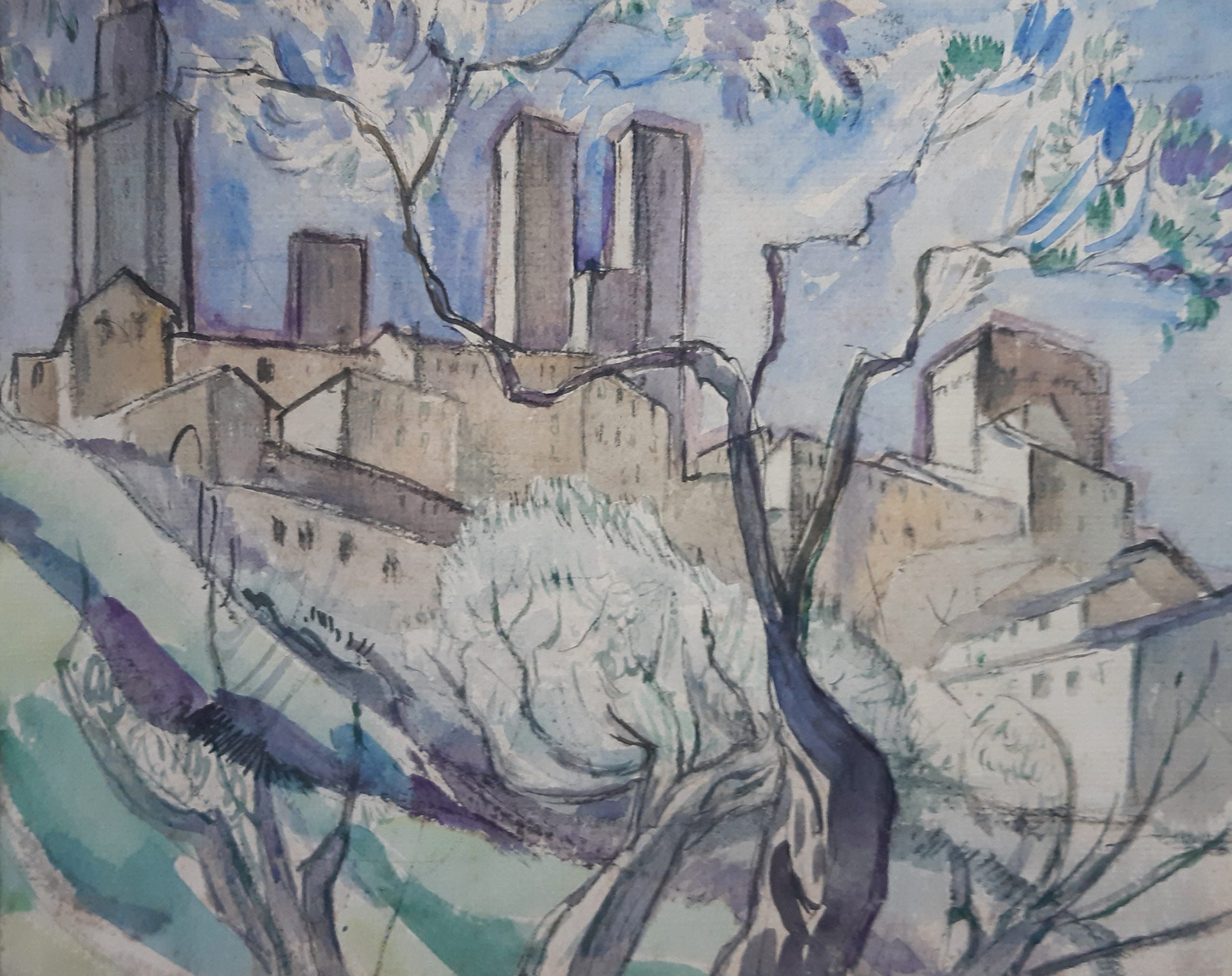 Elsie Henderson (1880 - 1967) – The towers of San Gimignano, 1928, Watercolour
Henderson was one of the great shining students of the early twentieth century. Her works are in the collections of the Tate, BM, V&A and the Fitzwilliam Museum.
Henderson was a student at the Slade School of Art under the strict Henry Tonks from 1903 to 1905. She moved to Paris and took lessons at various ateliers in the city including the Academie Moderne, Académie Colarossi, Cercle Russe and the Académie de La Palette under Henri Le Fauconnier. In 1912 Henderson also studied with Othon Friesz before spending 1913 in Italy. In 1916 she enrolled at the Chelsea Polytechnic. and during this time she became a frequent visitor to London Zoo and animal drawings and paintings became a major theme of her early work. While still a student London Transport commissioned a poster from her to promote travel to the Zoo (1917).
She joined the Senefelder Club. Between 1921-1924 she joined Lucien Pissarro's short lived art society, the Monarro Group, one of only two women members. Henderson had her first solo exhibition at the Leicester Galleries in London. In 1924 she showed with Paul Nash at the Leicester Galleries. She won a bronze medal at the International Print Makers' Exhibition in Los Angeles in 1927 and in 1928 exhibited at the Paris Arts Decoratifs exhibition.
In 1928 she married Henri Baron de Coudenhove, French Consul to Guernsey. The German occupation of the island brought a difficult period during World War Two which she recorded in a diary. After the war she moved to Sussex and continued to paint, mainly landscapes in watercolour.
She exhibited at the Royal Academy, Women's International Art Club and the Society of Women Artists. Retrospectives at Michael Parkin Gallery and Sally Hunter Fine Art.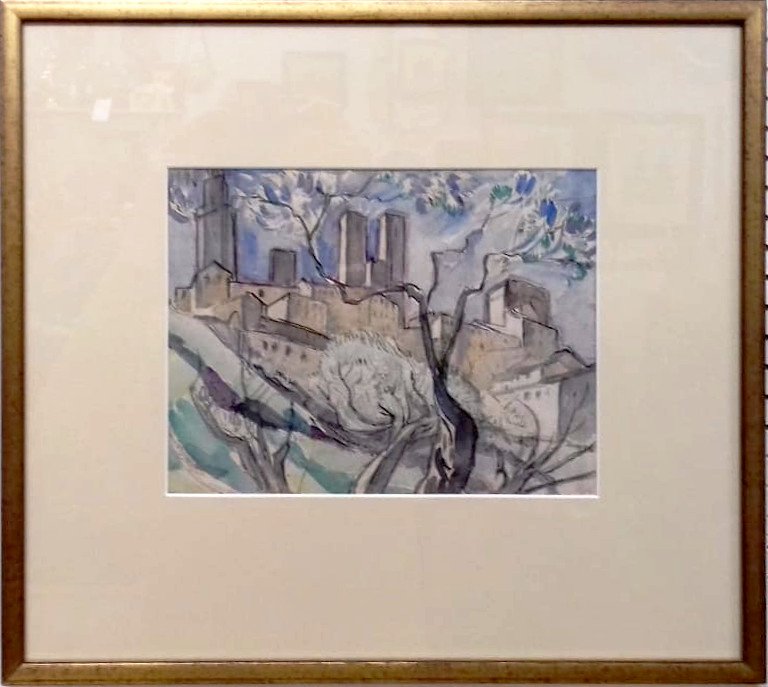 San Gimignano, delle belle Torri is in Tuscany, 56 km south of Florence. It served as an important relay point for pilgrims travelling to or from Rome on the Via Francigena. The patrician families who controlled the town built around 72 tower-houses (some as high as 50 m) as symbols of their wealth and power.
Return to gallery