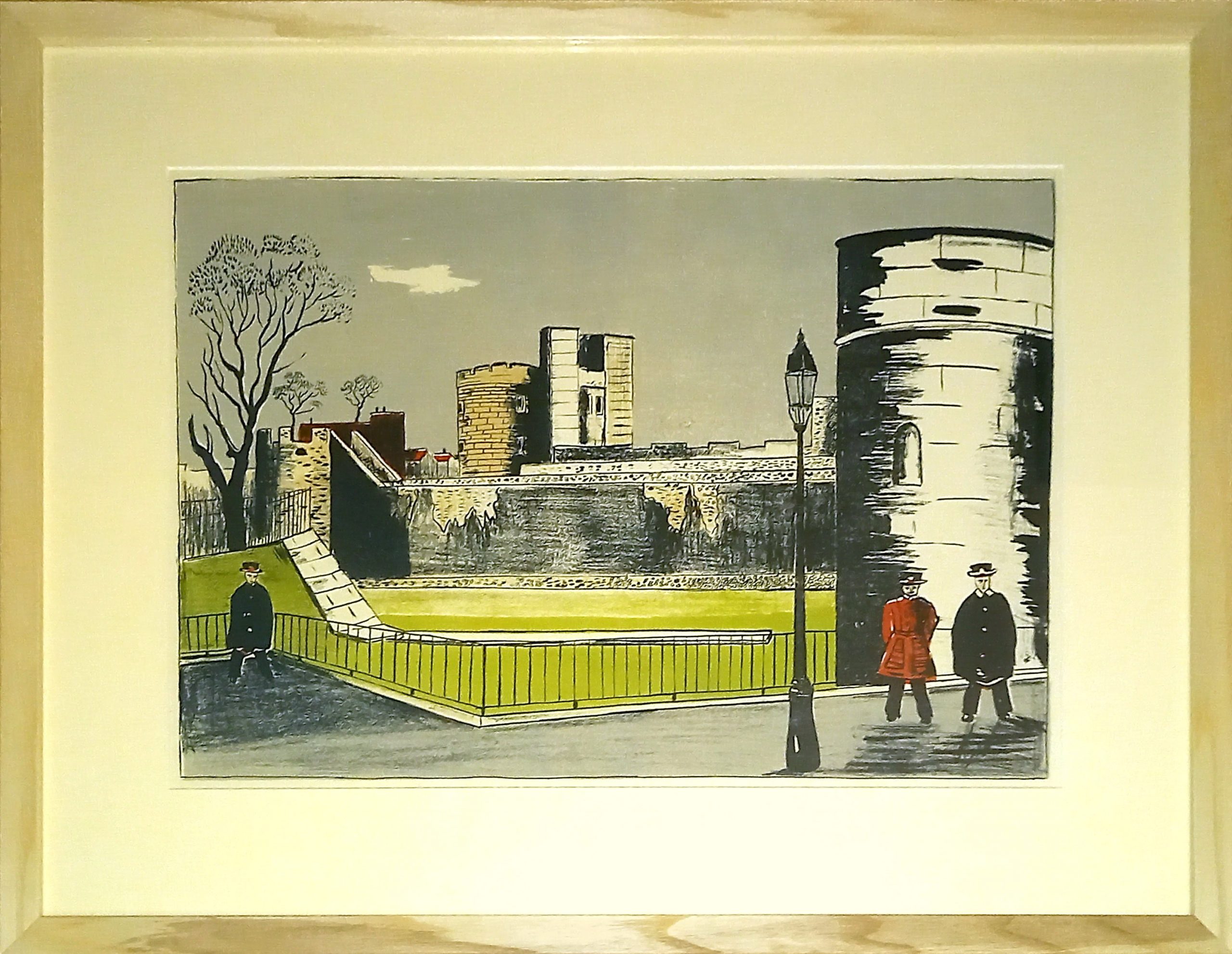 Fred Uhlman (1901-1985) – The Tower of London, 1953, Lithograph
A beautiful landmark of London by a Jewish artist for the Queens Coronation by Fred Uhlman. Uhlman was born in Stuttgart, Germany, into a prosperous middle-class Jewish family. He studied at the Universities of Freiburg, Munich and Tübingen from where, in 1923, he graduated with a degree in Law followed by a Doctorate in Canon and Civil Law. In March 1933, two months after Hitler was sworn in as Chancellor, Uhlman moved to Paris to start a new life supporting himself by drawing and painting, and selling his work privately when he could. Uhlman had his first solo exhibition at the Galerie Le Niveau in Paris in 1935. In 1936 he moved to London and he exhibited at the Zwemmer Gallery in 1938, from then on he exhibited regularly in one man shows as well as mixed exhibitions throughout Britain. He married Diana Croft-Murray.
A retrospective exhibition of his work was held at the Leighton House Museum in London in 1968. His work is represented in many important public galleries, including the Fitzwilliam Museum in Cambridge and Victoria & Albert Museum in London.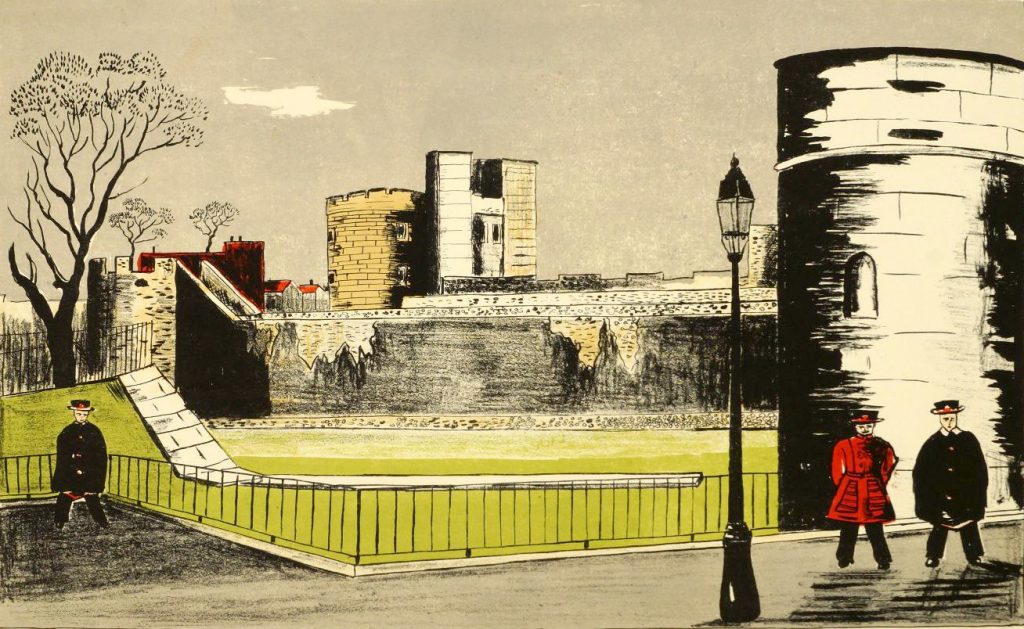 Lithography is a printing process that uses a flat stone or metal plate on which the image areas are worked using a greasy substance so that the ink will adhere to them, while the non-image areas are made ink-repellent. A printing process based on the fact that grease and water don't mix. The image is applied to a grained surface (traditionally stone but now usually aluminium) using a greasy medium: such as a special greasy ink. A solution of gum arabic and nitric acid is then applied over the surface, producing water-receptive non-printing areas and grease-receptive image areas. A roller charged with oil-based ink is rolled over the surface, and ink will only stick to the grease-receptive image area. Paper is then placed against the surface and the plate is run through a press.
Return to gallery