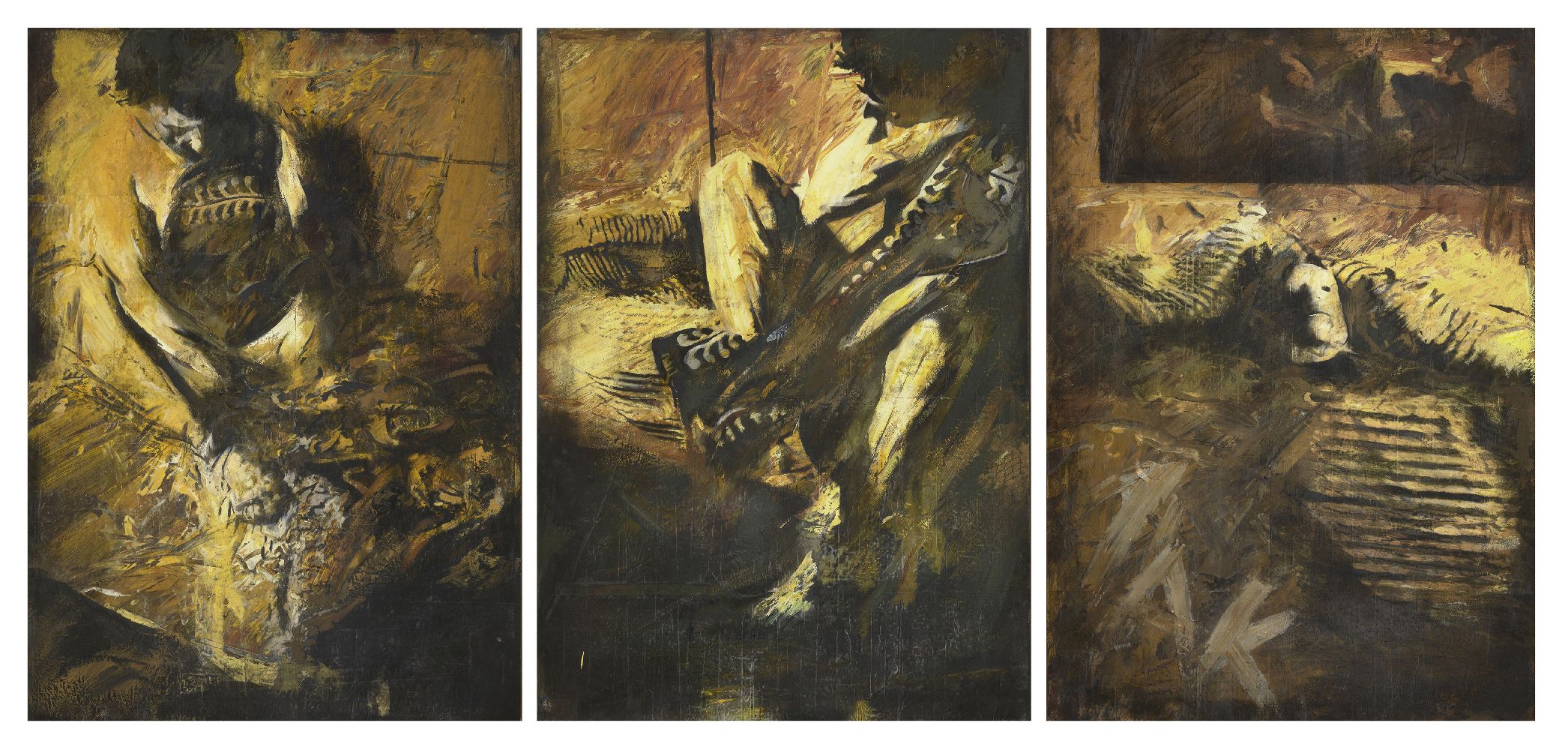 Robert Mason b.1946 – The Mask Laid Bare (A Triptych), 1985, Acrylic, pastel and charcoal on board
Robert Mason is a painter and sculptor, born in Leeds, Yorkshire. He studied sculpture at Harrogate School of Art and Hornsey College of Art. He was awarded an Italian Government Scholarship to study at the British School in Rome from 1968-70. His first solo exhibitions were at the Galleria d'Arte, Rovigo, Italy, and Galerie Asinus, Hamburg, West Germany, 1970. He regularly exhibits in Europe and the USA. Solo exhibitions at the Anne Berthoud Gallery, London, and the Katzen Brown Gallery, New York, 1988.
Included in the collections of the Arts Council of Great Britain; the British Council; Leicester Museum, Rugby Art Gallery and Museum, and Wakefield City Art Galleries, the British Government Art Collection has a few and the Fitzwilliam Museum, the V&A, Cambridge and the Yale Center for British Art, Connecticut. An exhibition of his paintings was shown at the Yale Center for British Art, New Haven, Connecticut, USA, 1990, where this triptych featured as #51 in the catalogue.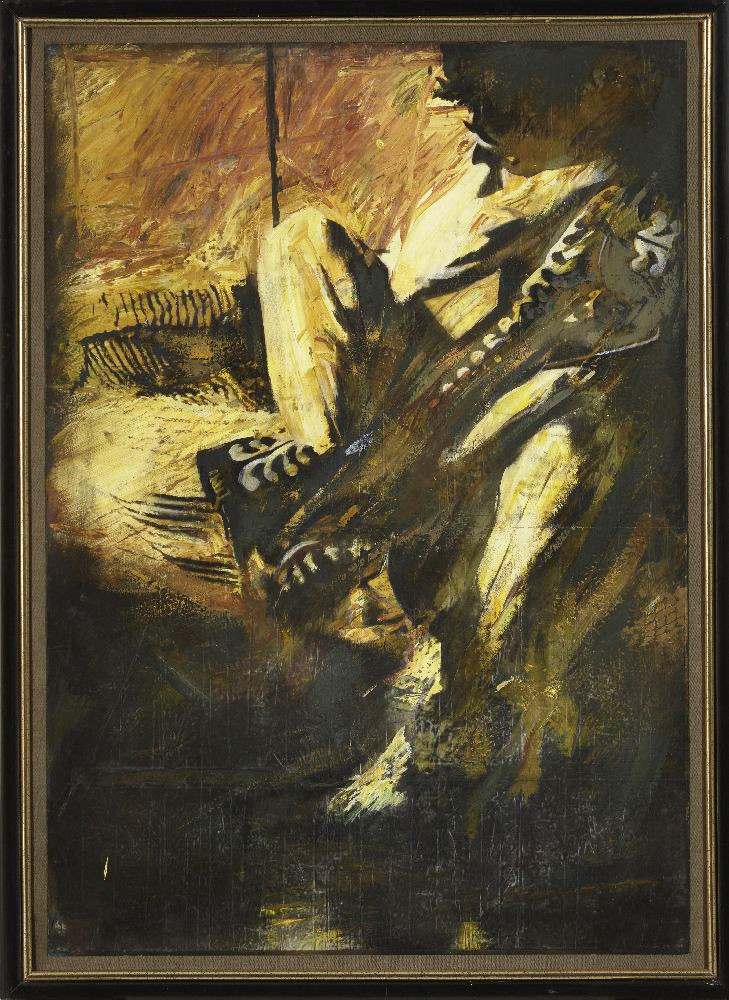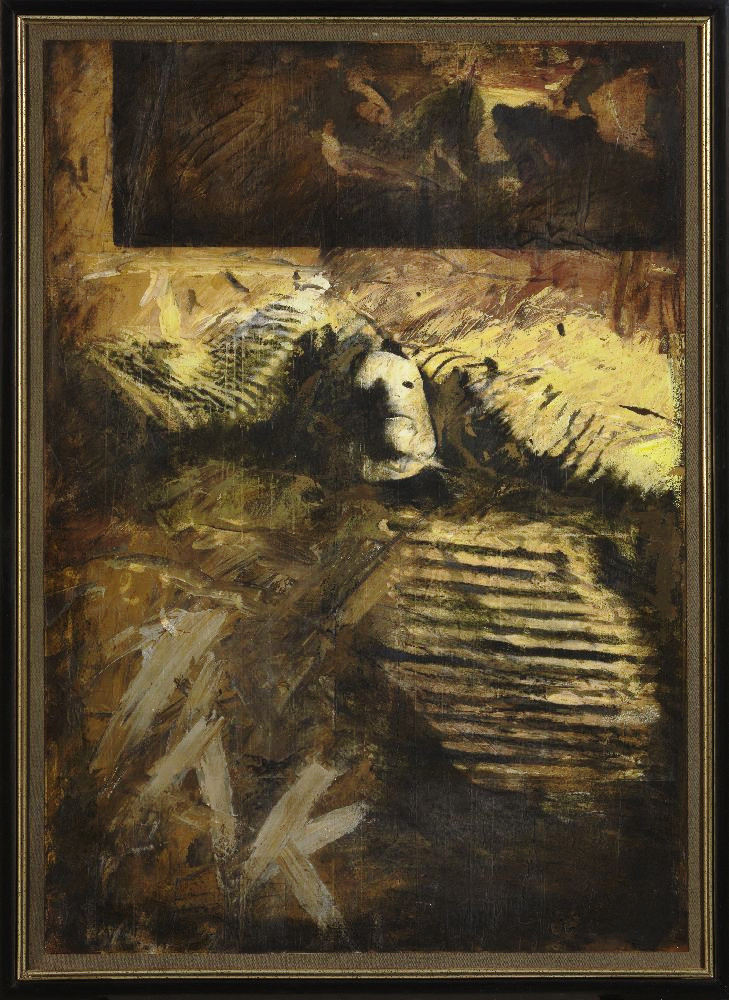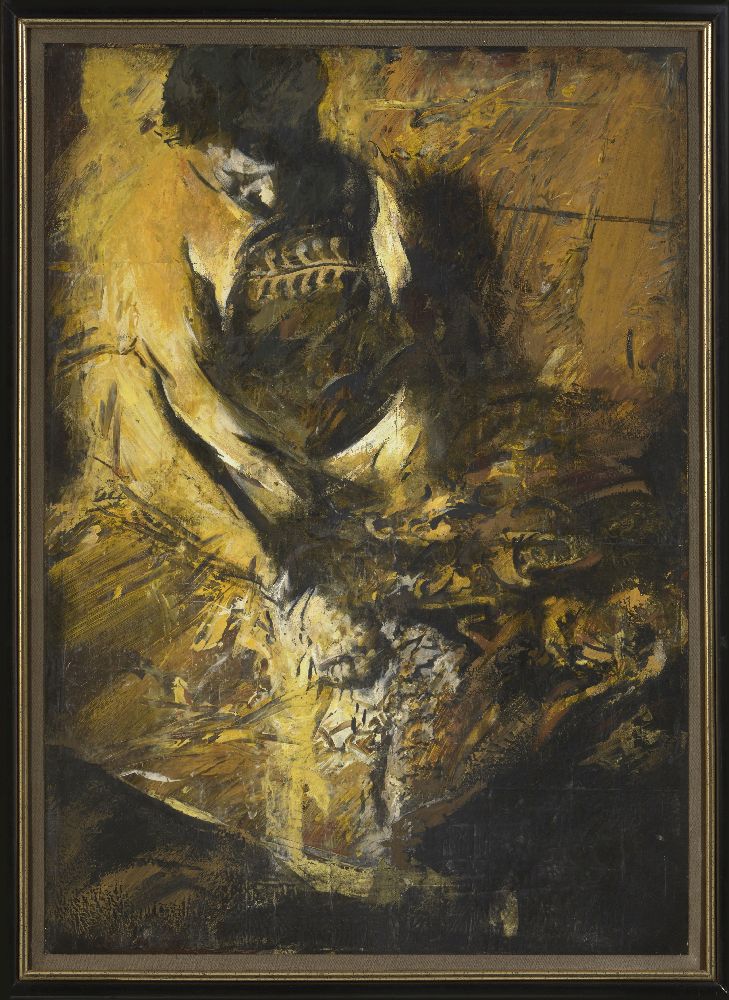 These paintings were featured in Alistair Hicks, The School of London, Phaidon Press, 1989, illus. p.78-79, no.51 and they were Exhibited: Yale Center for British Art, New Haven, 12th September – 11th November 1990.
Solo exhibitions include: Yale Center for British Art, New Haven, USA (1986 & 1991); A Line from East to West, British Council, Hong Kong (2000); and Substance and Shadow, Centro De Arte De Sao Joao de Madeira, Portugal (2004), and Monument and Myth at Edwin's Gallery in Jarkarta, Indonesia, (2007).
Selected group exhibitions include: British Drawing, Hayward Gallery, London (1982); Contemporary British Painting, Mueso Municipal Madrid; John Moores Liverpool Exhibition 15, Walker Art Gallery (1987); British Museum, London (1996); 40 Artists – 40 Drawings (2005) and Pairs (2006) and 40 Artists – 80 Drawings (2009) all at The Drawing Gallery; Contemporary Drawing (2009), V&A; The Moment Of Privacy Has Passed; Usher Gallery Lincoln (2010).
On the website only.
Return to gallery