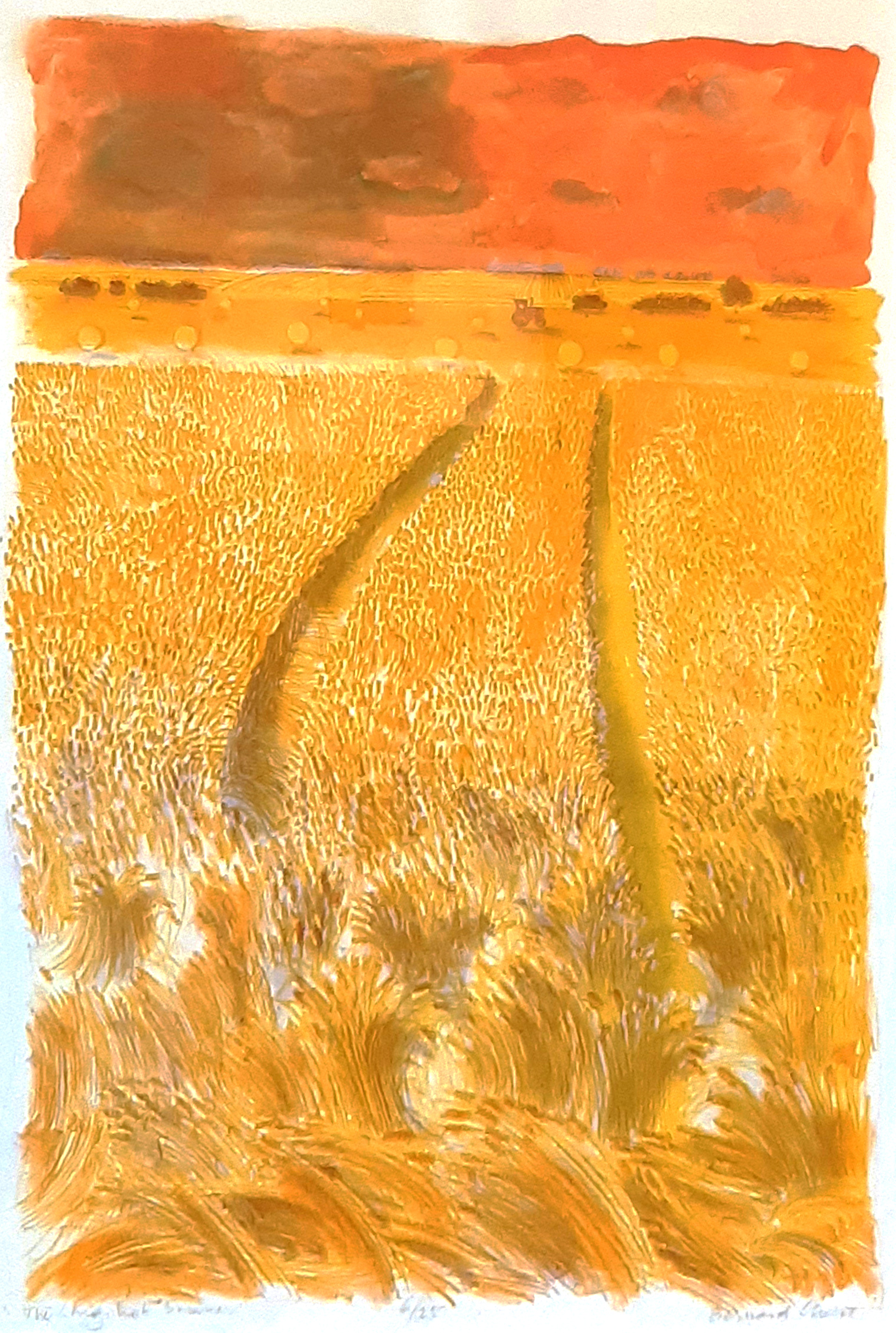 Bernard Cheese – The Long Hot Summer, Lithograph
Bernard Cheese was an artist who found inspiration in landscape and the patterns imposed by man on Nature. At the Royal College, Cheese met a fellow student, Sheila Robinson and they married at Chelsea in 1951. Both artists worked on Festival of Britain murals alongside their art-school tutor and close friend Edward Bawden. Cheese's enthusiasm for lithography was fired by Edwin La Dell who encouraged Cheese to go out into the streets and sketch.
Bawden introduced the couple to Great Bardfield, Essex where their first child, Chloe was born in 1952. The following year they moved to Bardfield End Green, Thaxted, where their son Benjamin, was born in 1954. In 1958 Bernard and Sheila divorced and in the same year, at Bromley, Kent he married his former student Brenda Latham Brown and they moved to the nearby Stisted in Essex, where their two daughter were born. Lithography had become the favoured medium of the younger generation in the 1950/60s and there were more opportunities to publish and exhibit prints.
A limited edition of 25 prints.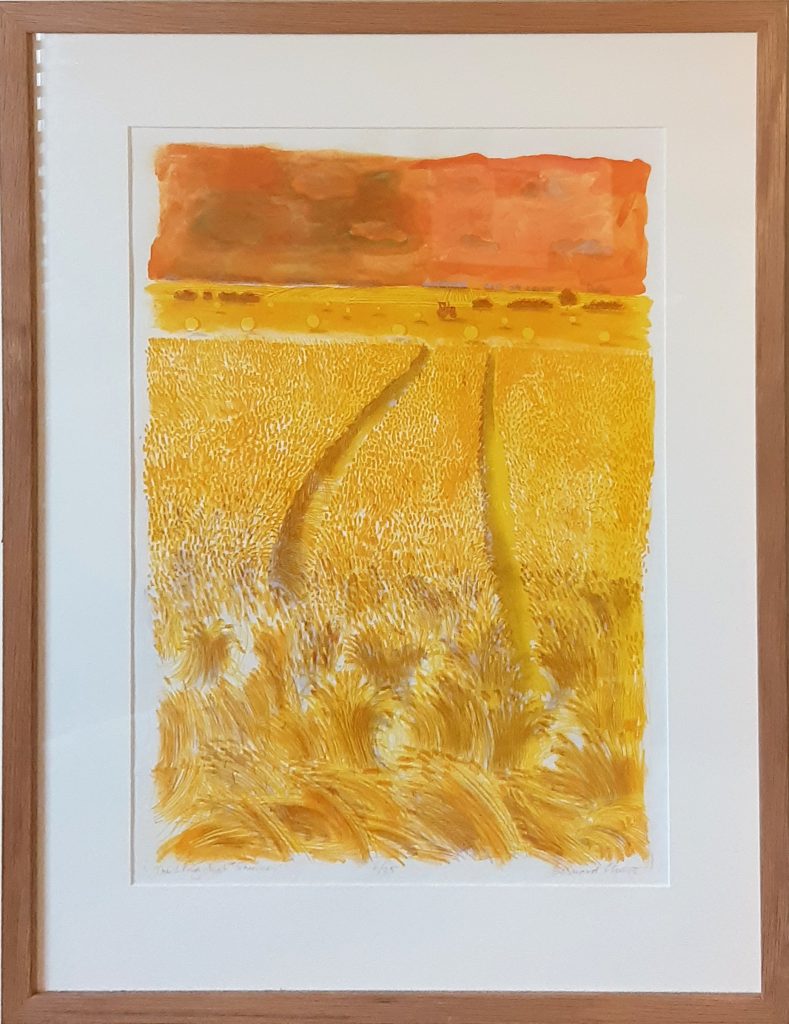 Return to gallery