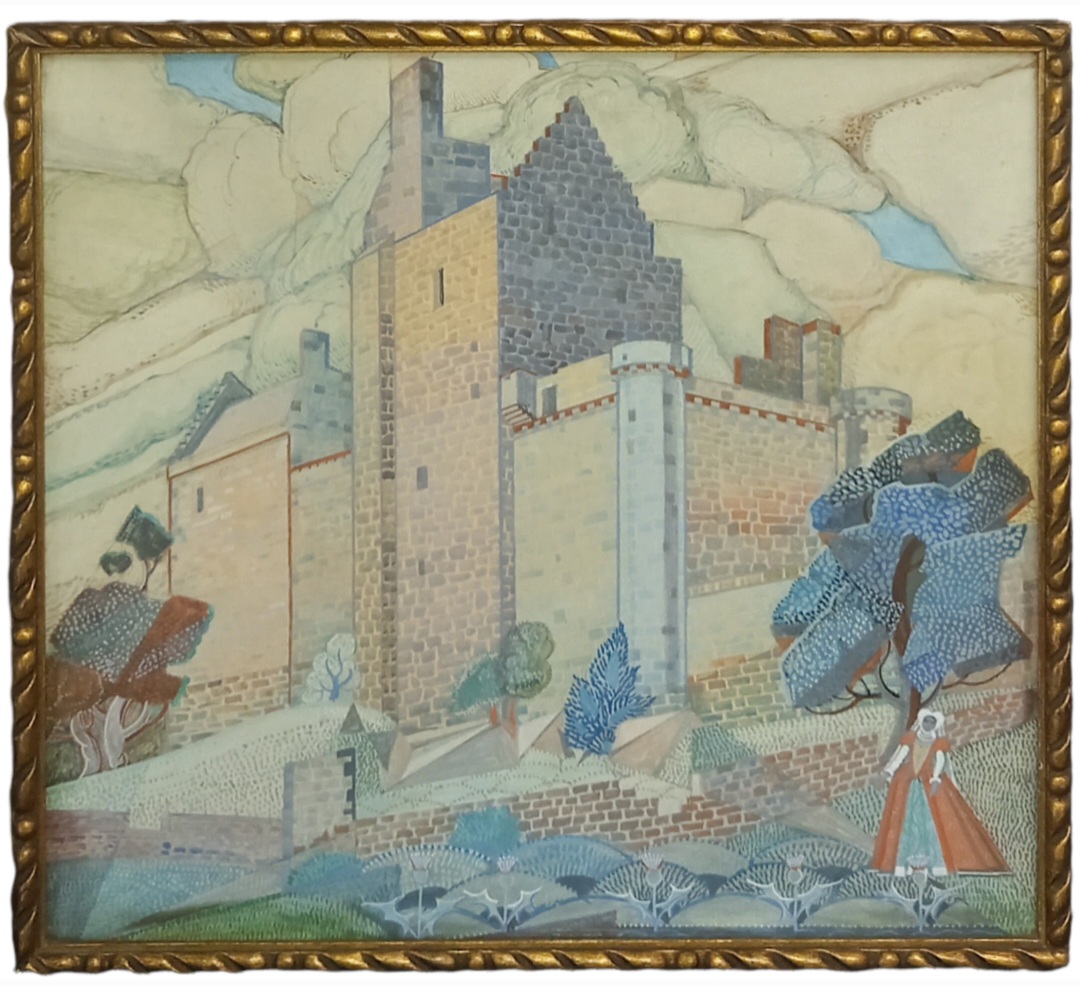 Dorothy K. Thick – The Ghost, Craigmillar Castle, 1929, Gouache
Miss Dorothy K. Thick had an early talent for art. She was awarded a scholarship for the local Bournemouth School in 1917 after making illuminated designs on vellum. While at the Bournemouth School of Art she designed sets for theatres and made pottery.
As a professional artist she won prizes for her painting and exhibited with the New English Art Club in the 1930s. She also exhibited at the Royal Academy in 1932, 1933, 1938, 1946 and 1950. She was living with her family at 9 Alington Road, Bournemouth before moving to a flat at 14a Belvedere Road, Bournemouth. I can find no records of her after 1950 so one would guess she was either married or died early.
In the original frame.
Return to gallery