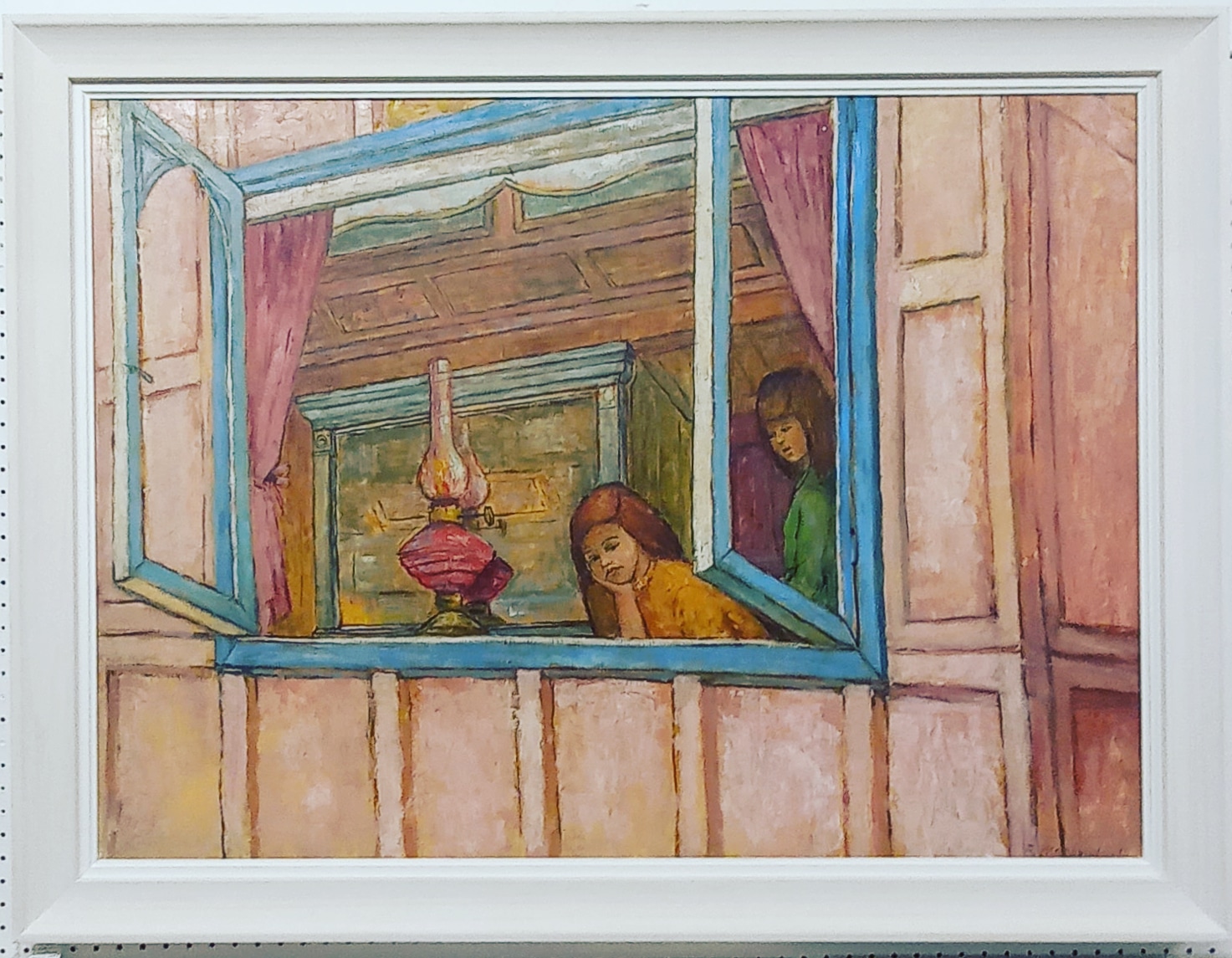 Robin Mackertich ARWA RBA NEAC (1921-1993) – The Gaze, Oil on board
Robin was a painter and muralist, born in Lucknow, India. After education in an Epsom convent she studied at Wimbledon School of Art (1937–9) and then the prestigious Slade School of Fine Art (1939–41) and (1946–8) after being interrupted by Army service in World War II. Robin painted during the war and documented the men defusing bombs in the painting below.
After the war she worked as a painter a mural artist, painting two murals for the Churchill Club, Dolphin Sq, London. She exhibited well and at an exhibition at the Paul Alexander Gallery in Church St, the New Statesman wrote
"Though still very young, Miss Robin Mackertich shows that she had genuine points of contact with Christopher wood and Utrillo: more propitious still is her handling of her own imaginative themes".

New Statesman 1949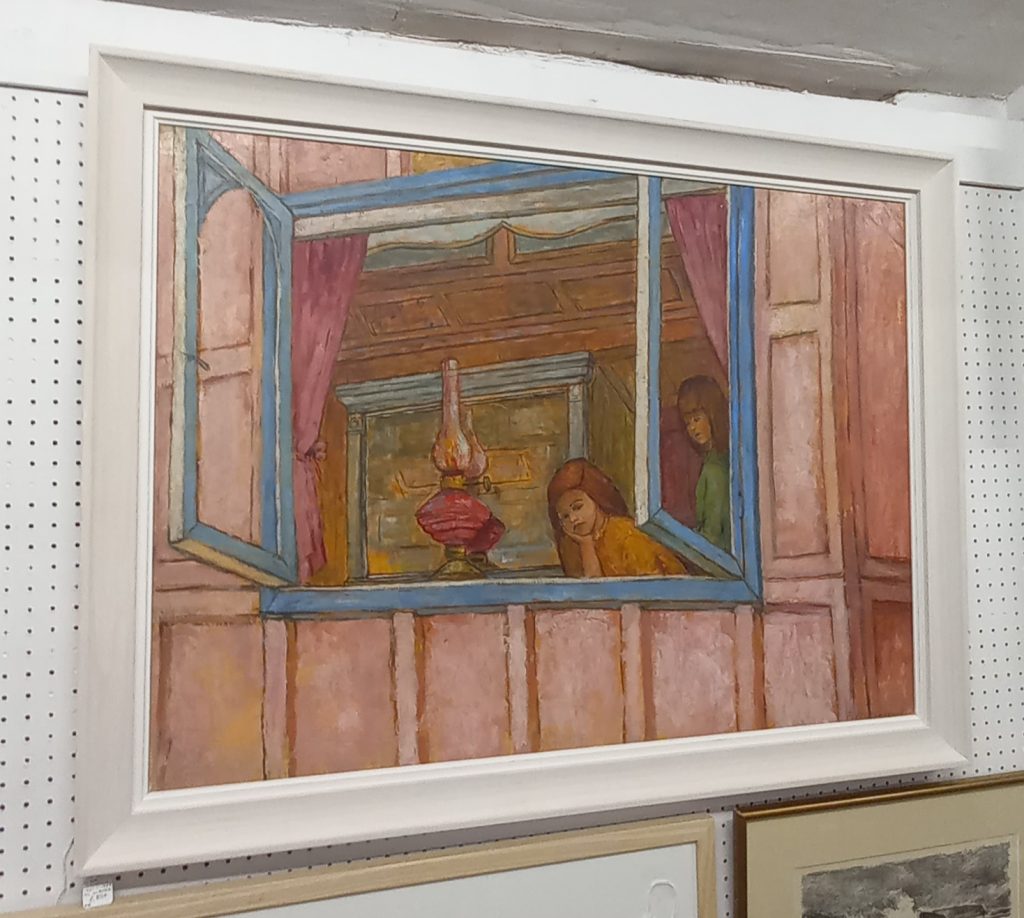 Mackertich was a member of the RBA and NEAC, with a richly coloured palette, who discontinued painting to raise a family, but resumed in 1975. Married she was known was Robin Drewe but painted under her maiden name.
Her mentor was Carel Weight, who introduced her to Duncan Campbell Contemporary Art, which gave her three solo shows. She lived in Cambridge until her death of Cancer.
Return to gallery