Pamela Townshend (1920–2019) – The Shoreline, 1971, Monoprint
Pamela Townshend was an artist in oil, watercolour and mixed media. She was a teacher, born and from Cambridge. During her life Townshend studied in India and Switzerland and at Cambridge College of Arts and Technology.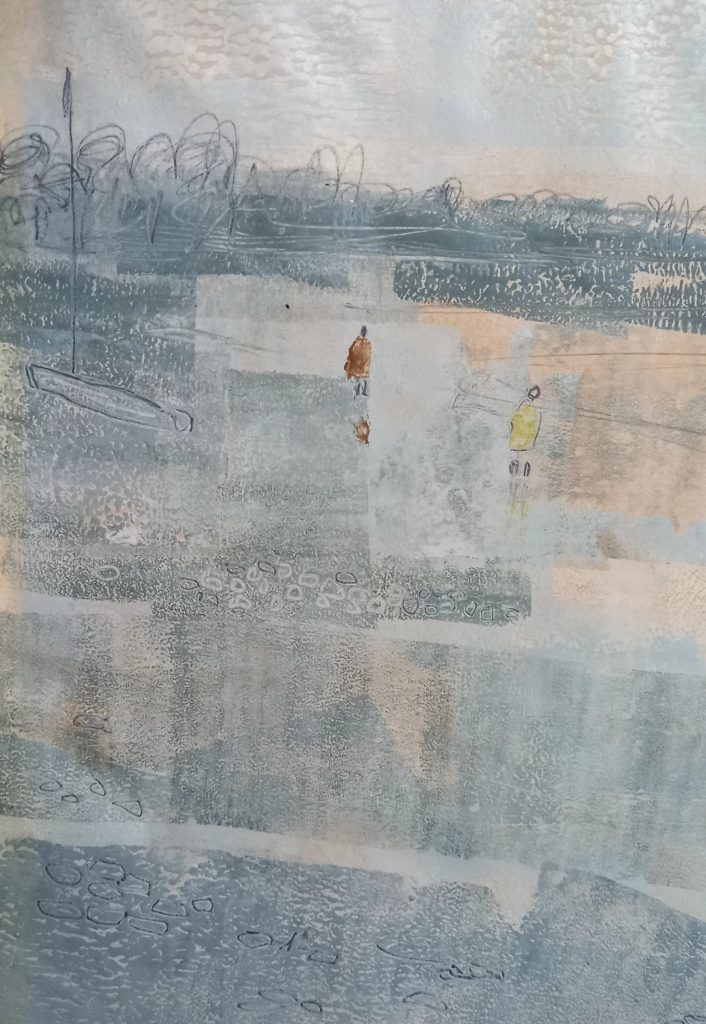 She taught at Women's Institute Denman College weekend courses during the 1970s and was president of the Cambridge Drawing Society in 1980–6. Other members of the Drawing Soc were Nan Youngman, Betty Rei, Warwick Hutton, Walter Hoyle,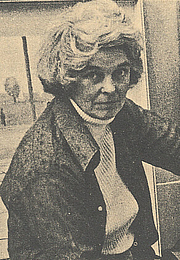 Took part in mixed exhibitions at RA, RBA, NEAC, RWA and Gainsborough's House in Sudbury. Townshend also wrote books, a children's book, The Magic Conker (1958) a novel: A Week Of The Twelfth (1961), some art books, Start Sketching (1973).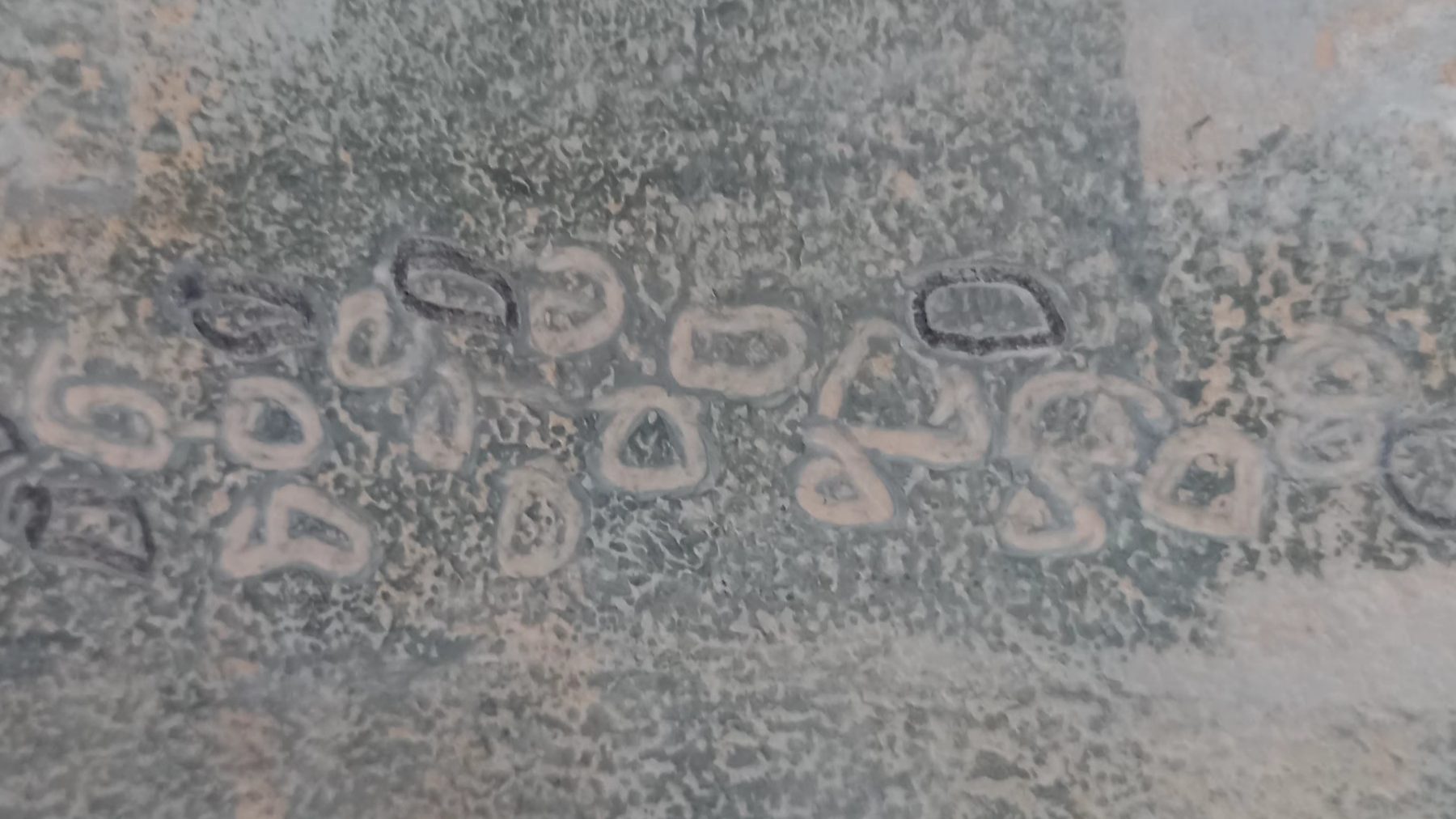 She had solo exhibitions at the Old Fire Engine House, Ely; Trumpington and Heffer's Galleries, both in Cambridge; was featured at the Fry Art Gallery, Saffron Walden; and at Markswood Gallery, Great Bardfield. Cambridge and Suffolk Education Authorities hold examples, as do Cambridge University.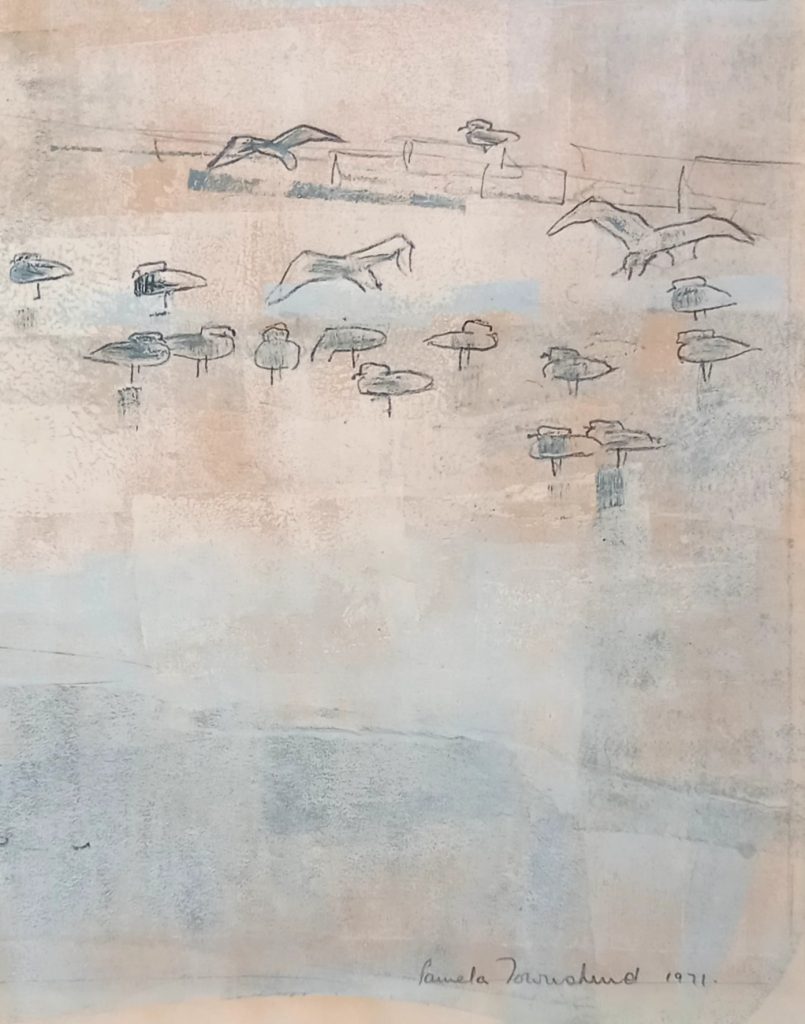 Return to gallery