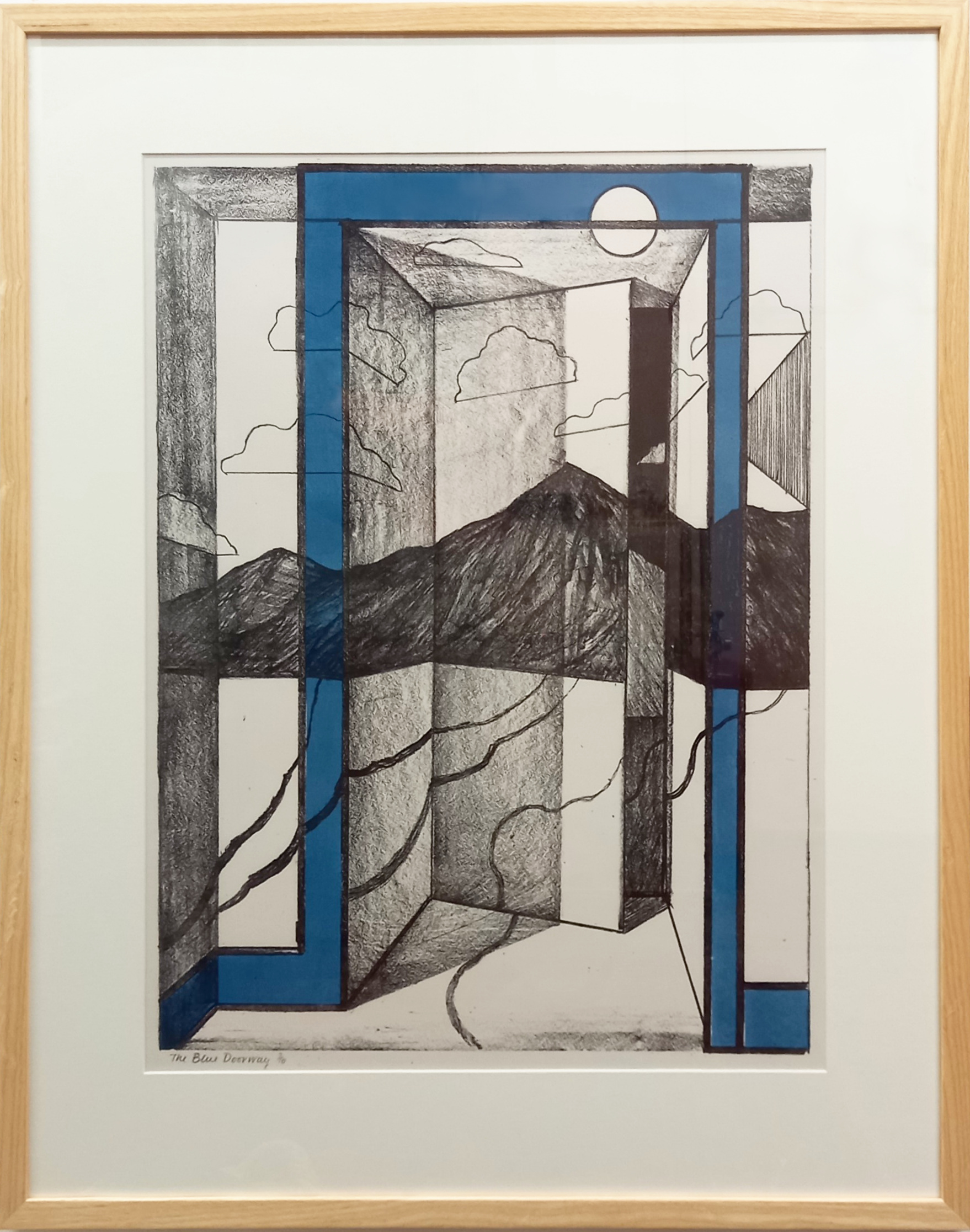 Norman Clifford Jaques – The Blue Doorway, Lithograph
Norman Jaques was born in Manchester and studied at the College of Art and Technology between 1937 and 1942. After the war he won the RMI Heywood Prize as well as the Proctor Travelling Scholarship to Italy in 1948 opening his eyes to architecture and master paintings.
He worked mostly at Manchester Polytechnic and was a Senior Lecturer in the Printmaking Department from 1950 to 1982. He was also a guest lecturer in Cleveland USA. When Jaques retired from Manchester, he became President of the Manchester Academy of Fine art form 1984-1990.
He worked as an illustrator throughout his life on a wide variety of projects from: The Story of Aircraft by R.J. Hoare, It's Loaded Mr. Bauer by John P. Marquand, An Innocent in England by Alyse Simpson or Winter Landscape by Neville Brand.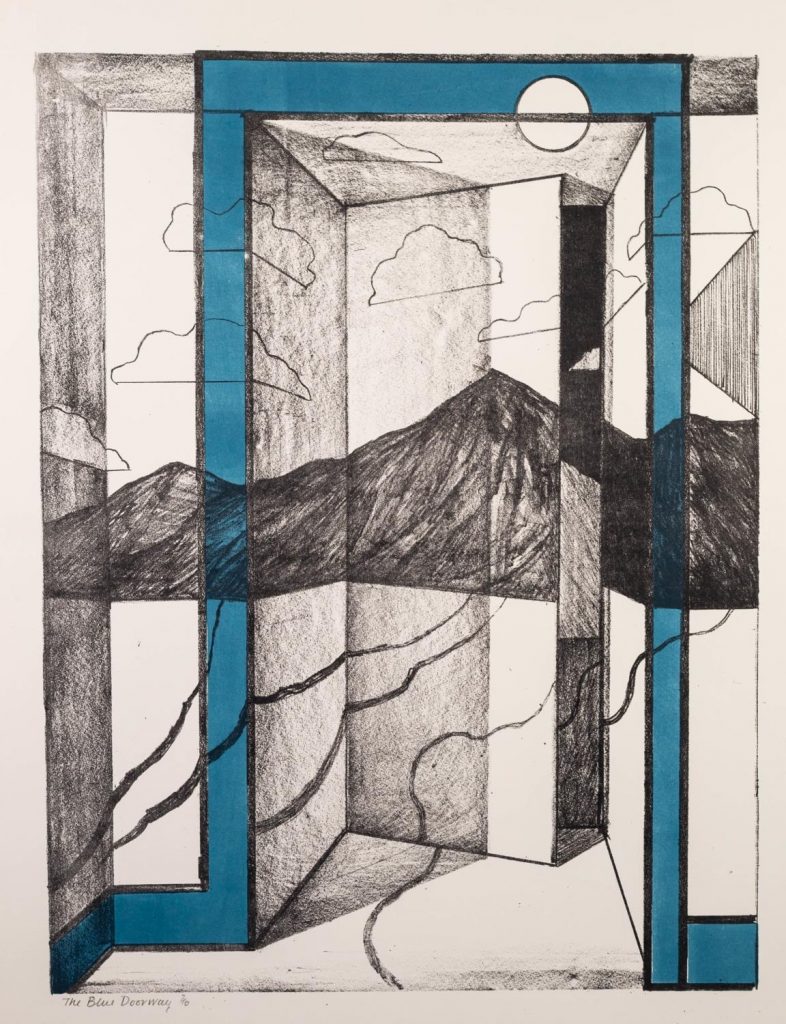 Return to gallery