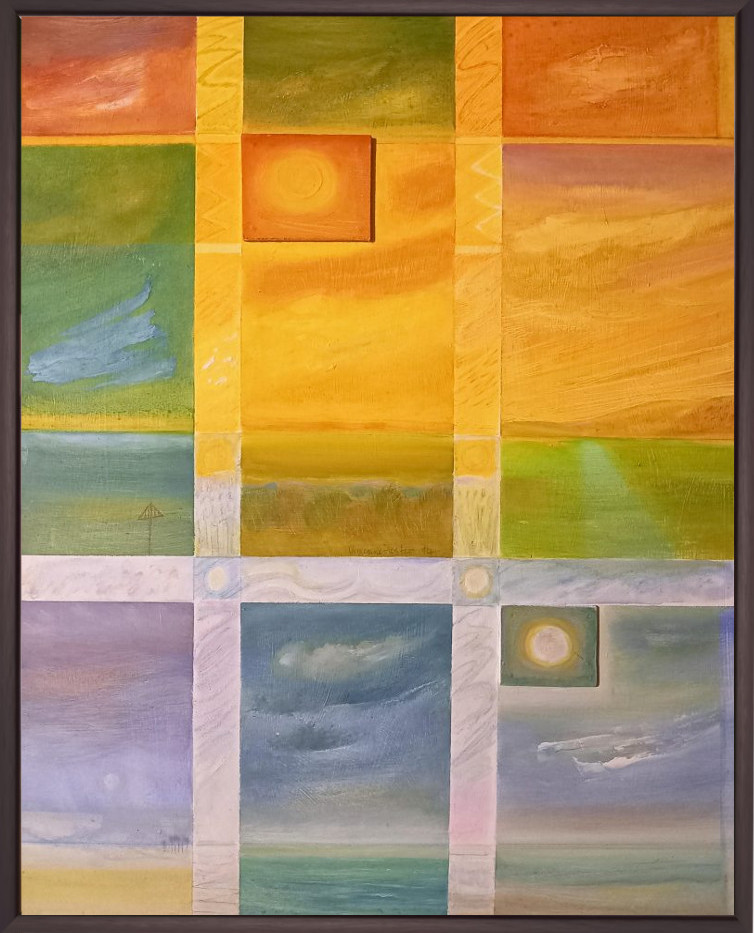 Vivienne Forster (1936-2014) – Sun and Moon, 1994, Acrylic on board.
Vivienne Foster was born in Riding, West Yorkshire. She studied at St Martin's School of Art. Her first show was in 1961, with her first solo show in 1966. She has exhibited at the Woodstock Gallery in London, The Royal Society of British Artists, The National Society and the Royal Institute of Painters and also the Phoenix Gallery in Lavenham. She moved to Suffolk in 1971 and stopped teaching in 1980 to paint full time, she passed away in Lavenham, Suffolk in 2014.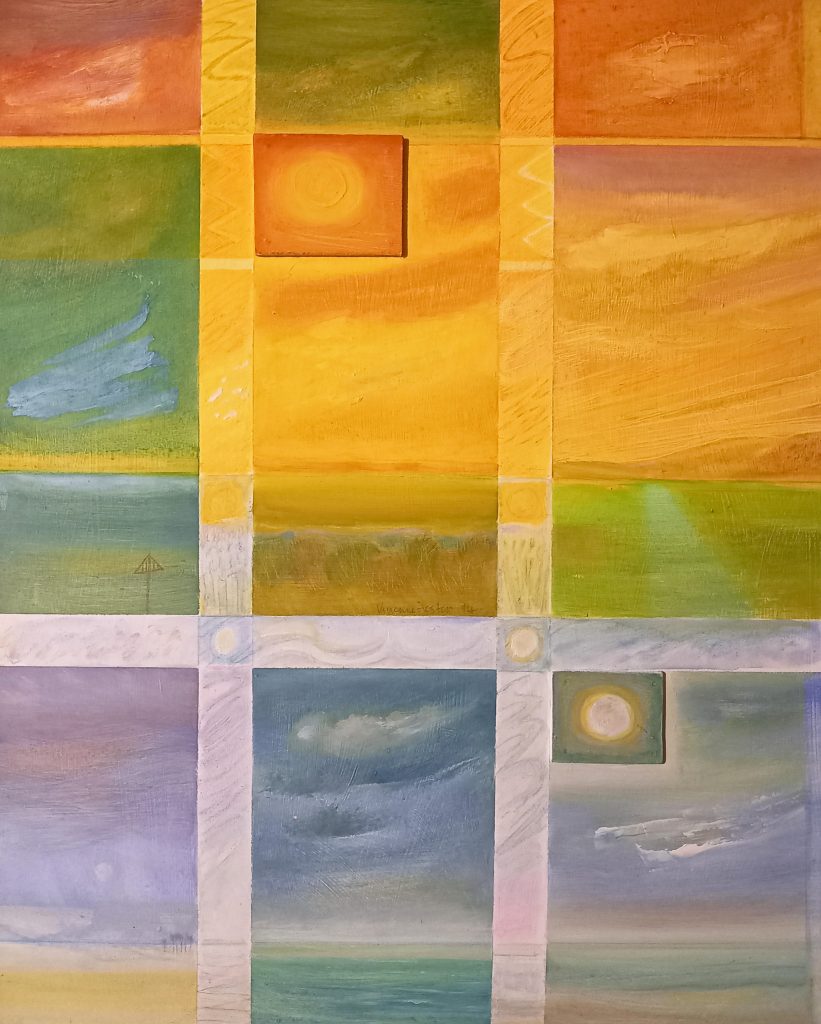 Sun and Moon II is acrylic on board with two wooden squares glued and painted over. The composition is of lines, squares and a sunset and moonlight. Slight bowing to the wood, the frame has bumps to the edges but in good order. Likely framed in 1994 when it was painted and given her other works, of this period it's likely that it is the Suffolk Coastline. Signed and dated.
What it reminded me of was Michael Rothenstein and the works he was shown with at Flowers Gallery.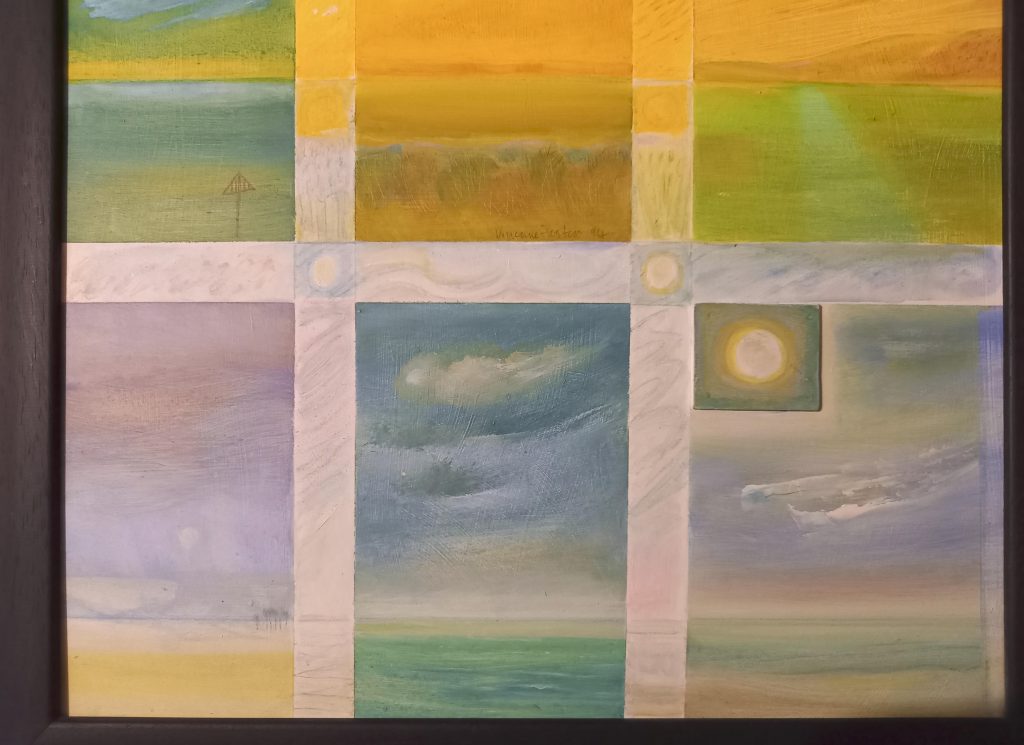 Frame size: 59×48.5cm
Picture size: 50 x 39.5cm
Ship to the uk.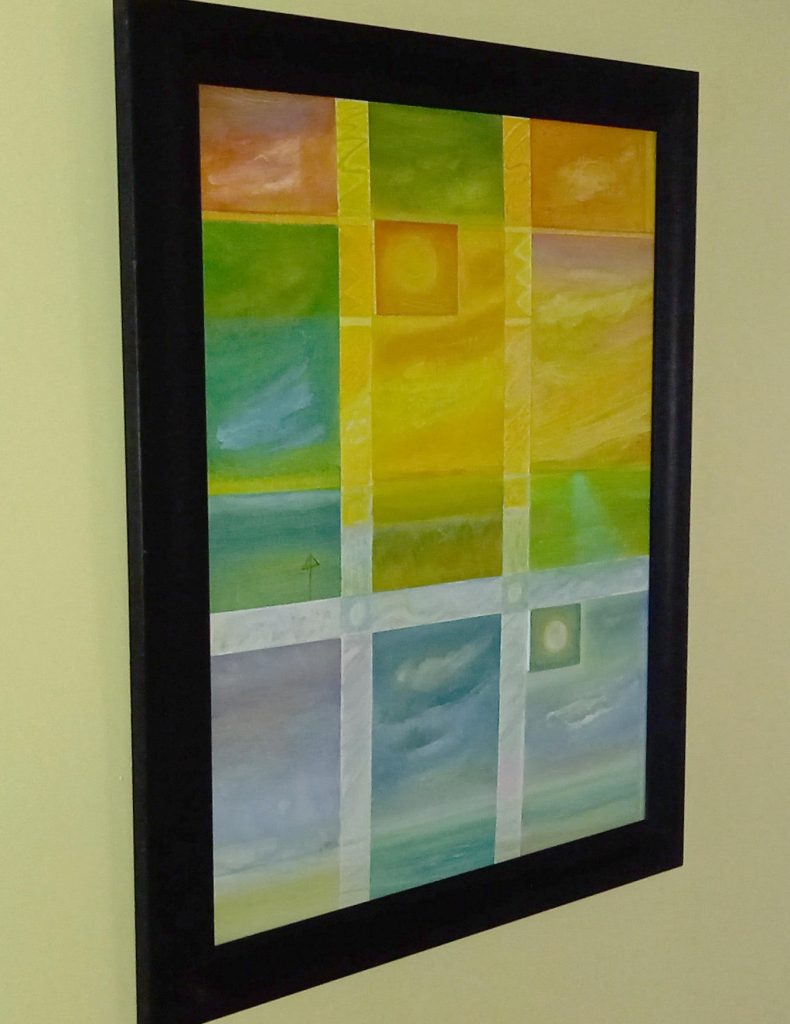 Return to gallery