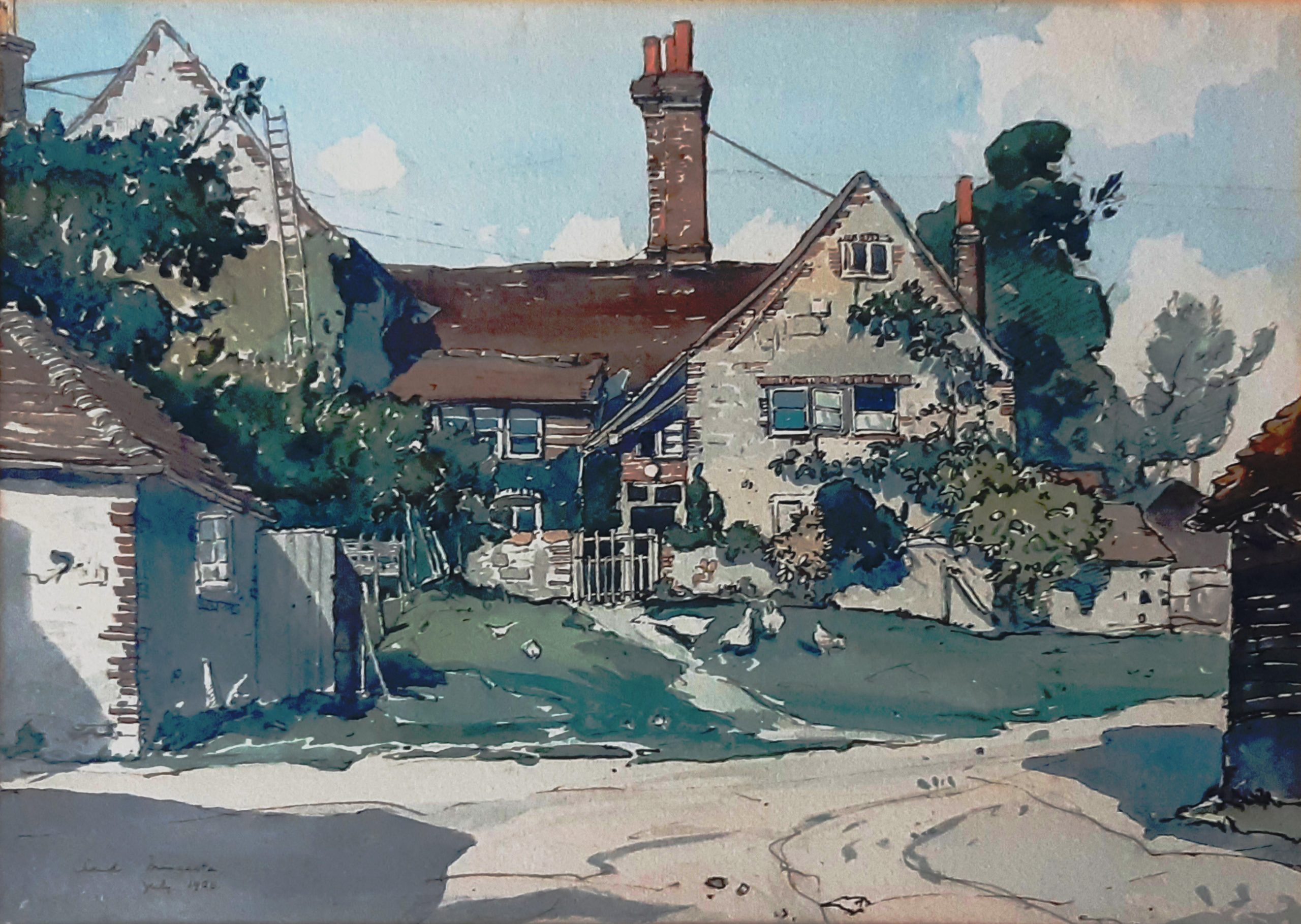 Claude Muncaster RWS RBA ROI SMA (1903 - 1974) – Sullington Manor Farm, 1926, Watercolour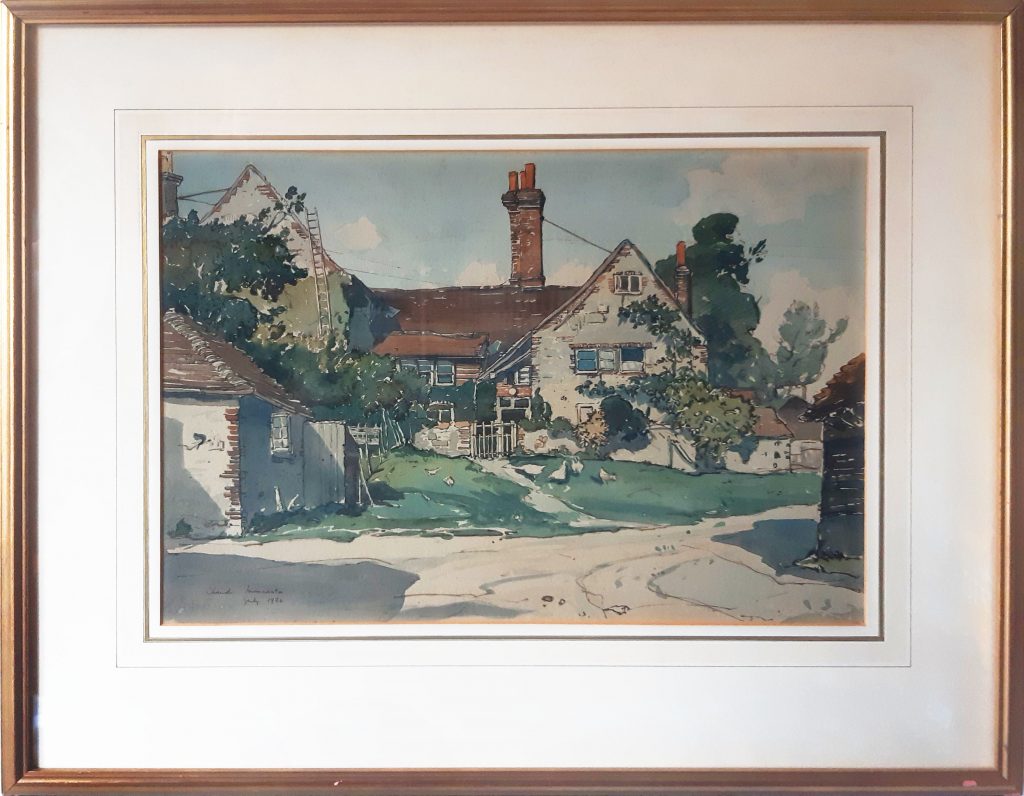 Born in West Chiltington, Sussex, he was an exceptionally talented watercolour artist, mostly taught under the tutelage of his father the Royal Academician Oliver Hall. For Claude Muncaster was born Grahame Hall, but wanting to make a name for himself under his own steam, he changed his name to Claude Muncaster in 1923, this being an early example of his name change, aged 23.
When he was 16 years old he exhibited at the Royal Academy and his first show at the Fine Art Society in the same year as this painting, (though it doesn't have an exhibition label on the back). He served in the Royal Navy Volunteer Reserve in the Second World war and was a keen sailor and yachtsman. In 1946 he was commissioned by King George VI to paint views of Windsor Castle after the Royal household considered John Piper's paintings to be a bit of a gloomy disaster.
Sullington Manor Farm, Sussex is now a guest house but you can see this photograph of the house in the 1970s by photographer Neil S Rawlins.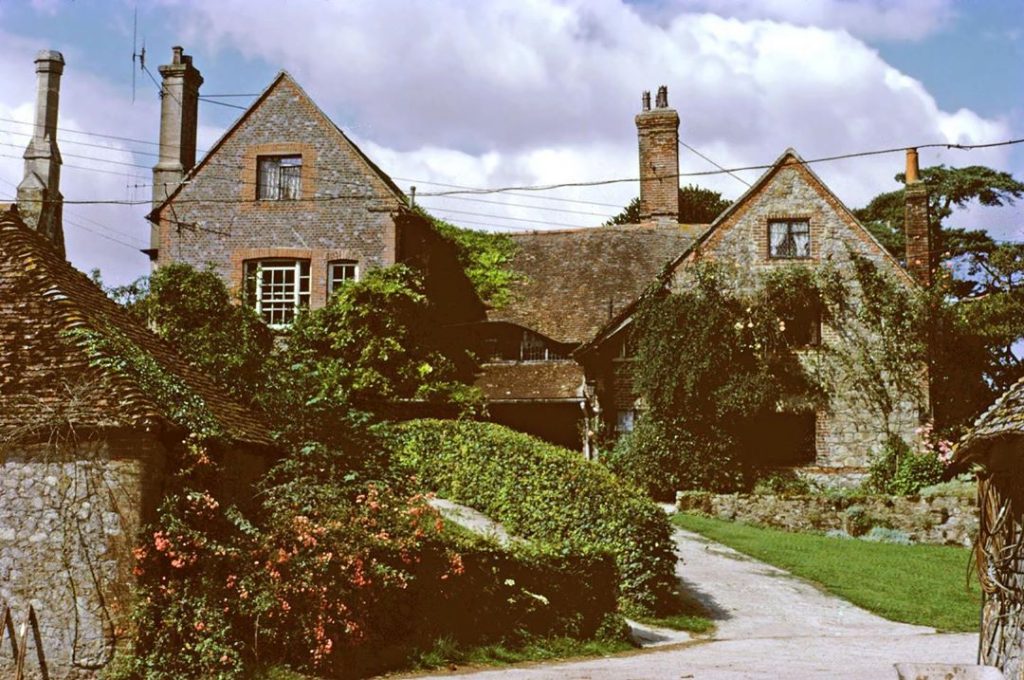 Return to gallery