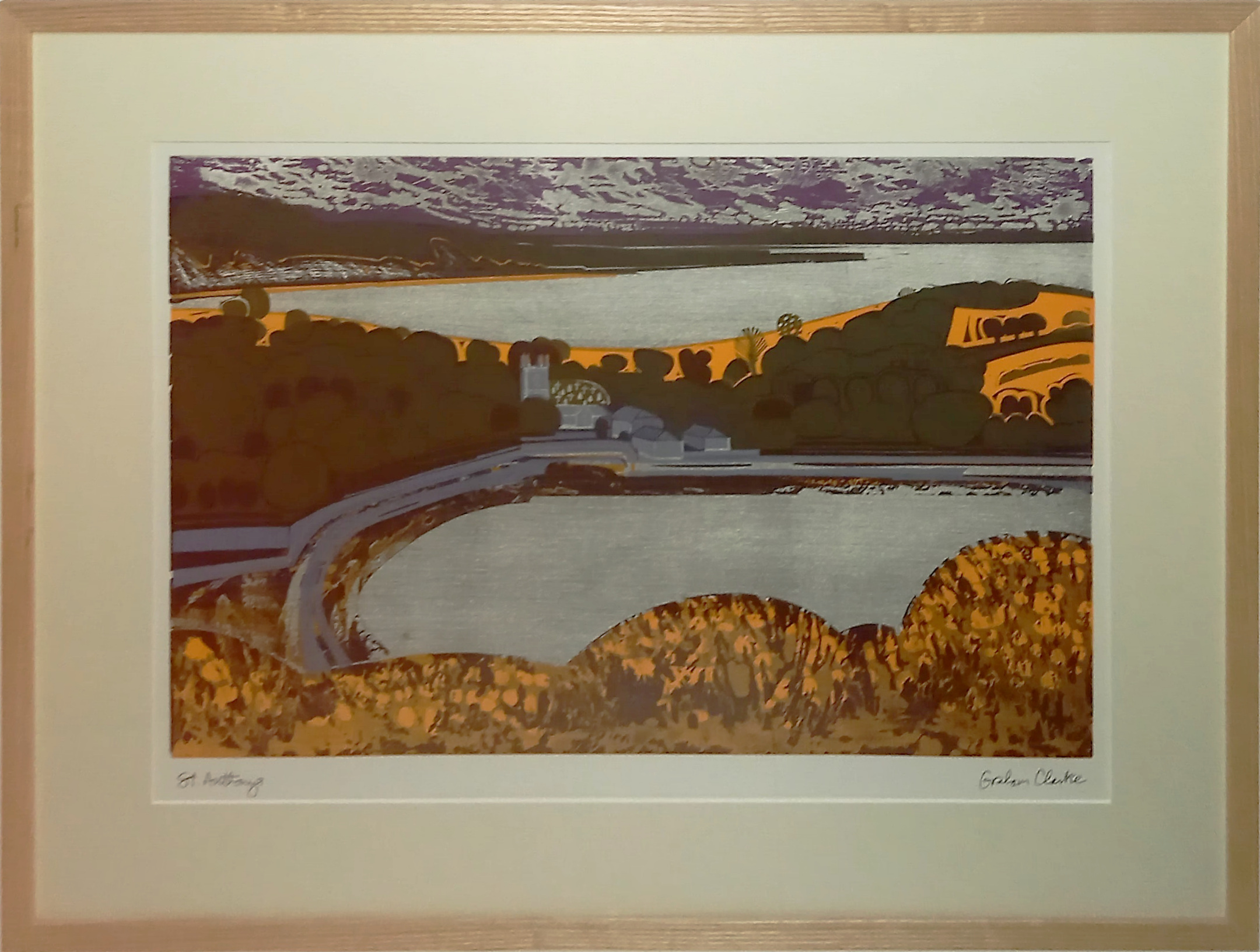 Graham Clarke – St. Anthony's, 1967, Lithograph
Graham Clarke, artist, author, illustrator and humorist, is one of Britain's most popular and best-selling printmakers. He has created some five hundred images of English rural life and history and of further afield. Born in 1941, Clarke's upbringing in the austerity of war-time and post-war Britain, made him reliant on his own imaginative resources. Responding to the comedy of everyday life, he brings his own unique brand of humour to his interpretation of past and present history through the eyes of the common man.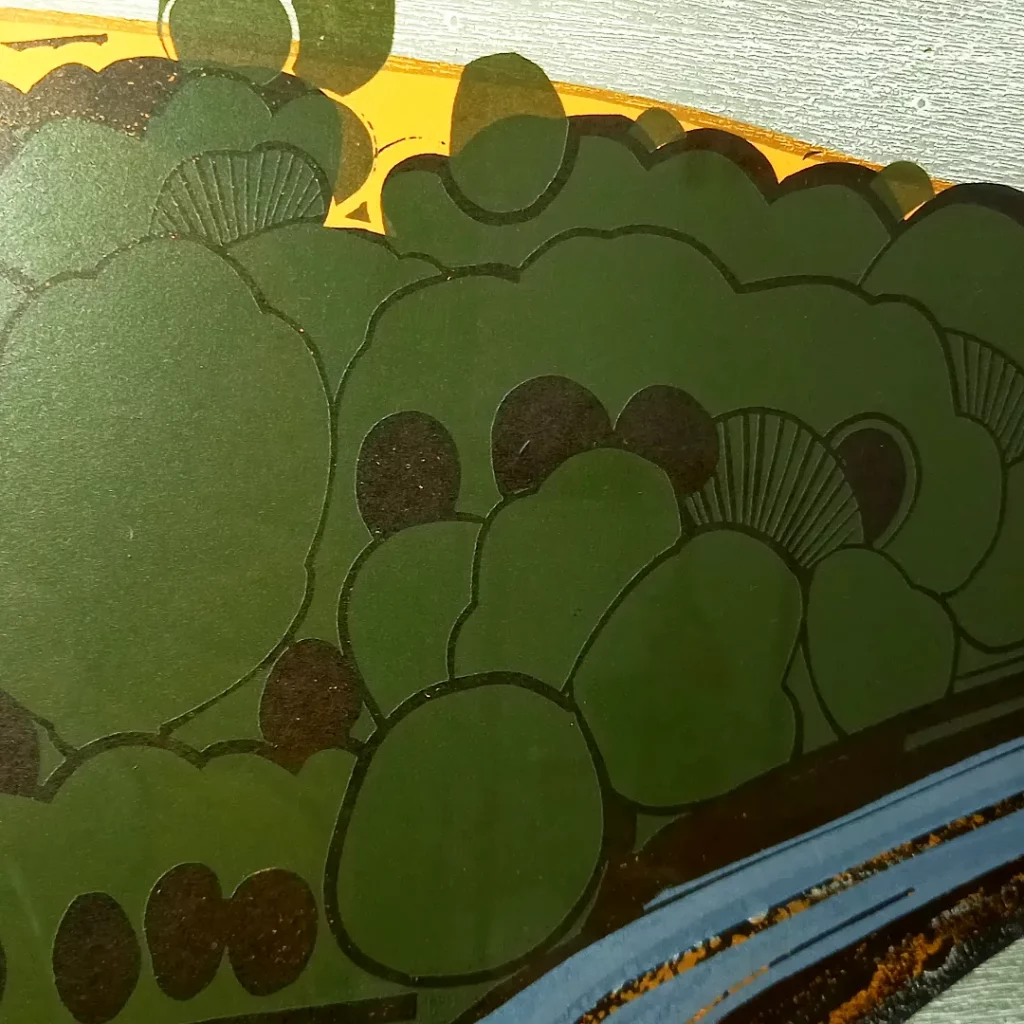 He was educated at Beckenham Art School, where he fell under the spell of Samuel Palmer's romantic and visionary view of the Shoreham countryside. At the Royal College of Art he specialised in illustration and printmaking, and pursued his interest in calligraphy. With encouragement from Edward Bawden, Clarke began refining an individual aesthetic, printing traditional landscapes marked by a sense of locality and genre.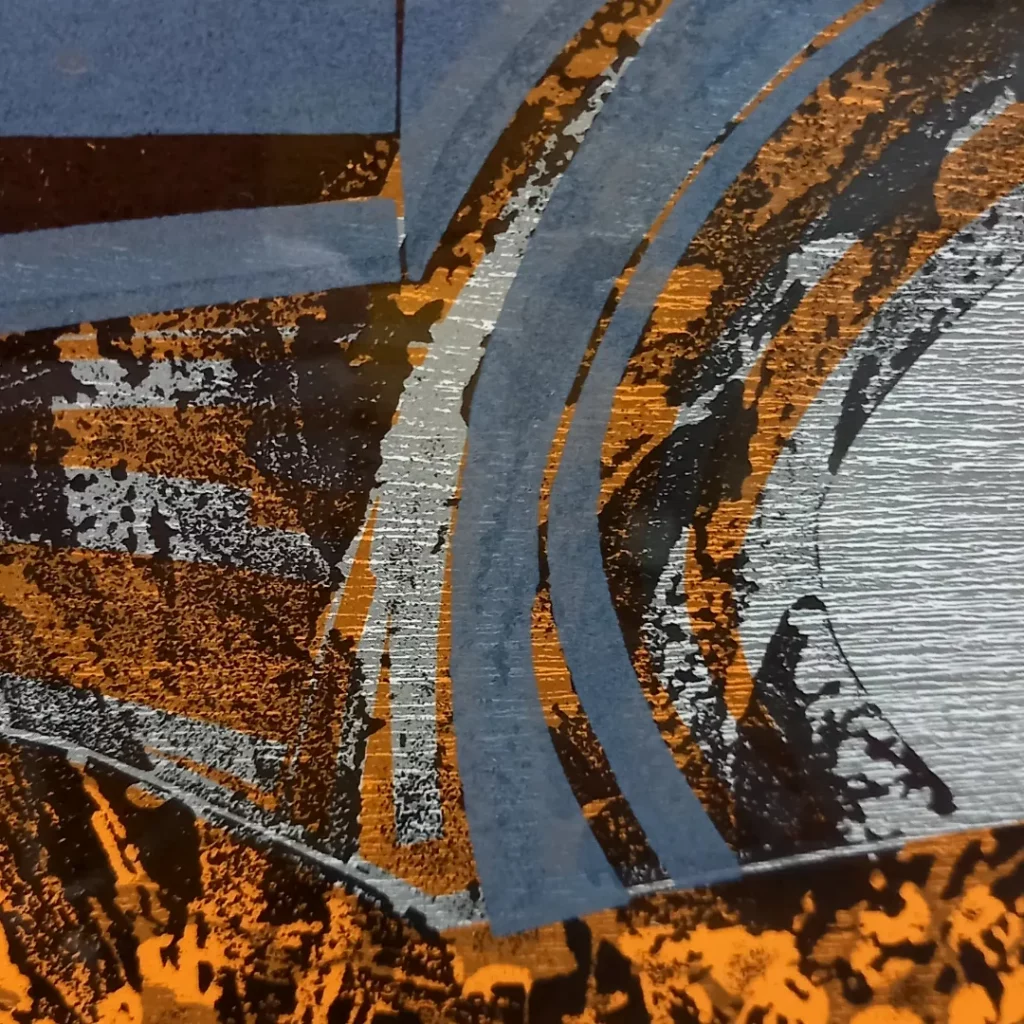 Graduating in 1964, he benefited from the print boom of the decade and, with commissions from Editions Alecto and London Transport Publicity
Examples of his work are held by Royal and public collections, including the Victoria and Albert Museum, the British Museum, the Tate Gallery and the National Library of Scotland in the United Kingdom, as well as by Trinity College, Dublin, the Library of Congress in Washington, D.C., the New York Public Library and the Hiroshima Peace Museum.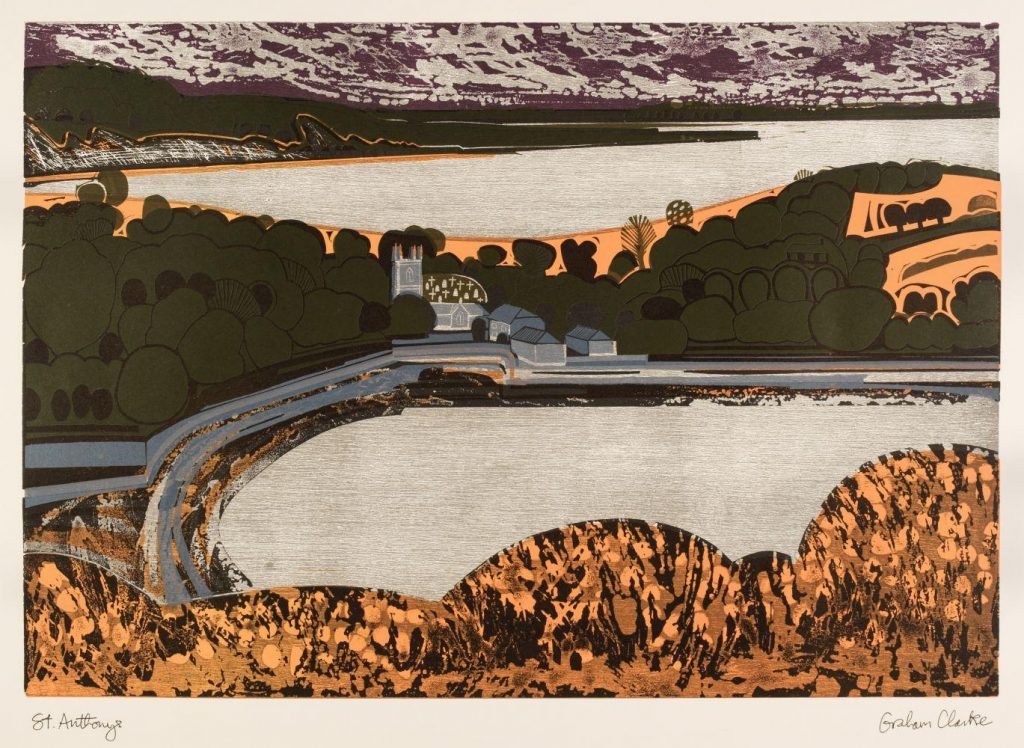 Return to gallery