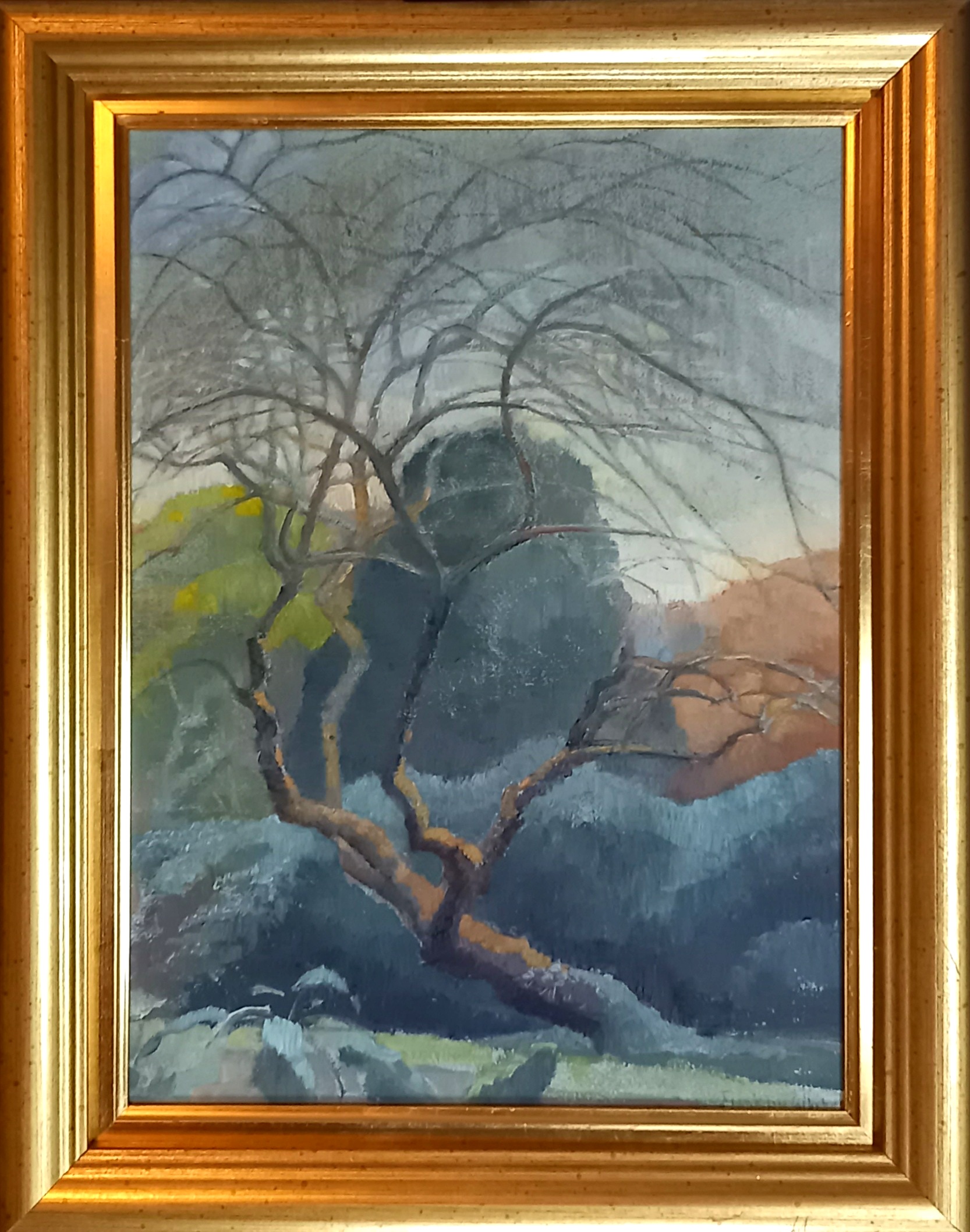 Franklin White (1892-1975) – Spring Evening, 1963, Oil on board
Painter, draughtsman and teacher, born at Fulham, near Adelaide, in South Australia. Arriving in England in 1913 on holiday, he was inspired by the National Gallery to paint and then attended Heatherley's School of Fine Art, then in 1914 did further study in Paris, being accepted at Slade School of Fine Art in 1915.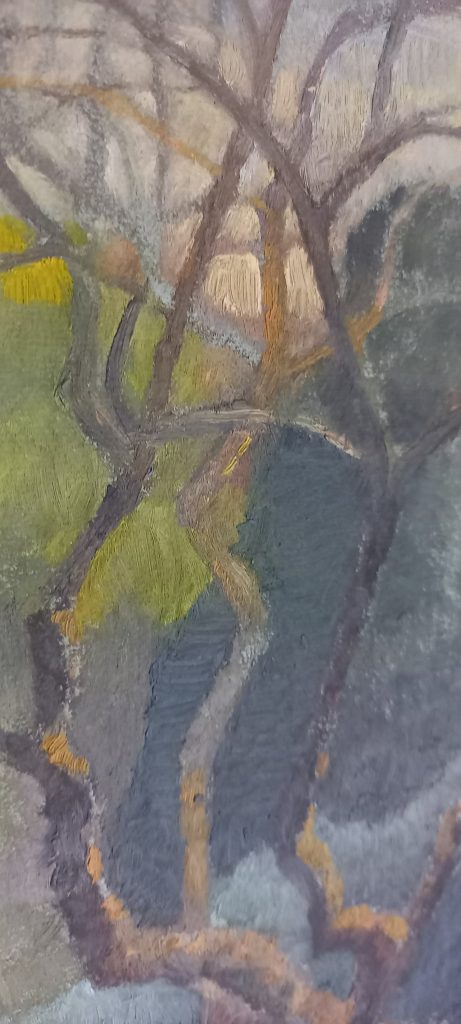 After war work in Admiralty Aircraft Department, drawing bombed enemy planes, he returned to Slade in 1919, then was invited to join the staff by Henry Tonks. During 1920s and 1930s exhibited at Agnew, Redfern Gallery and NEAC.
Retired from Slade in 1957, the following year founding the Samuel Palmer School of Art in Shoreham, Kent, where he had made his home from just after World War I, for some years was assisted by his son Edmund. White was a mainstream artist and fine draughtsman in the Slade tradition, as shown in centenary exhibition at Bourne Gallery, Reigate, 1992.
Frame size: 36.2 x 46cm
Image size: 26.4 x 36.3cm
Return to gallery