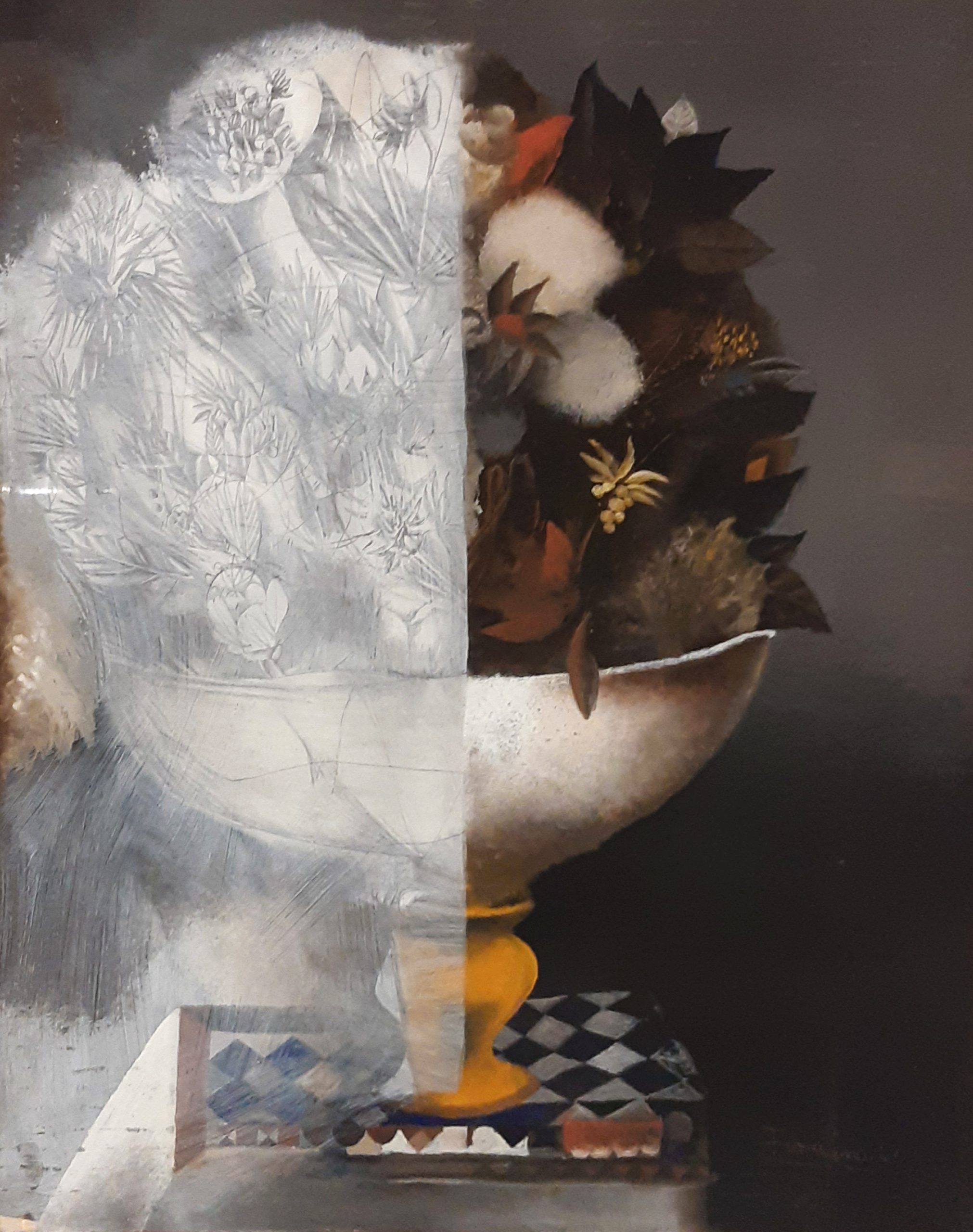 Franjo Dolenac (1930 - 1989) – Silver Curtain, 1963, Reverse Painted Glass
Born in 1930, Franjo Dolenec was Croatian painter. He schooled at the Academy of Fine Arts in Zagreb, graduating in 1956. With his subtitle drawings and fine, dim colors he painted poetic and intimate motives of still life, weddings, and interiors. Francina did illustrations, graphics and he also worked in ceramics.
He had solo exhibitions in Skopje, Sarajevo, London, Beograd, Split, Zagreb, and elsewhere. This painting is a 'reverse glass' where the paint is applied directly to the glass. The detail of the flowers both drawn and painted I find captivating. It was exhibited in London at the Arthur Jeffress Gallery at a show called "Recent Paintings by Franjo Dolenec" in 1963.
–
Arthur Jeffress was a gallery owner and a wealthy flamboyant eponymous collector. He was born in Brentford, London in 1905 to wealthy American parents, his father being a tobacco dealer and a founder of the British American Tobacco Company. Educated at Harrow and Cambridge Jeffress was passionate about art.
He was one of London 'Bright Young Things' in the decade before World War II mixing with the glitterati and the demimonde of the capital. His partner during this period was John Deakin, also a homosexual who went on to become a famous photographer. During this pre-war period, he had already purchased works by de Chirico and Picasso somewhat ahead of the game.
During World War II Jeffress joined up as an ambulance driver in Egypt and the Middle-East and on his return to Britain in 1947, he was persuaded to finance Erica Brausen in opening the Hanover Gallery which took over the St George's Gallery's premises just of Hanover Square. The partnership lasted until 1954 when Jeffress decided to open his own gallery at 28 Davies Street, London. He persuaded art critic Robert Melville to join him (from the Hanover Gallery) and Melville effectively managed the gallery. Generally, Jeffress aimed for the collectors who had modest funds and not the museums and rich clientele although he did not discourage them.
The stock and exhibitions reflected his personal taste but he never tried to sell or exhibit works by Picasso, Monet, Pollock, Freud, Sutherland and Toulouse-Lautrec all of which sometime or other formed part of his personal collection. He committed suicide at the Hotel France et Choiseul in Paris for reasons never fully explained. The gallery continued until 1973 run by Melville and after Jeffress demise showed works by Pauline Boty, Richard Hamilton and David Hockney. The new biography on Arthur Jeffress: A Life in Art by Gill Hedley can be found here.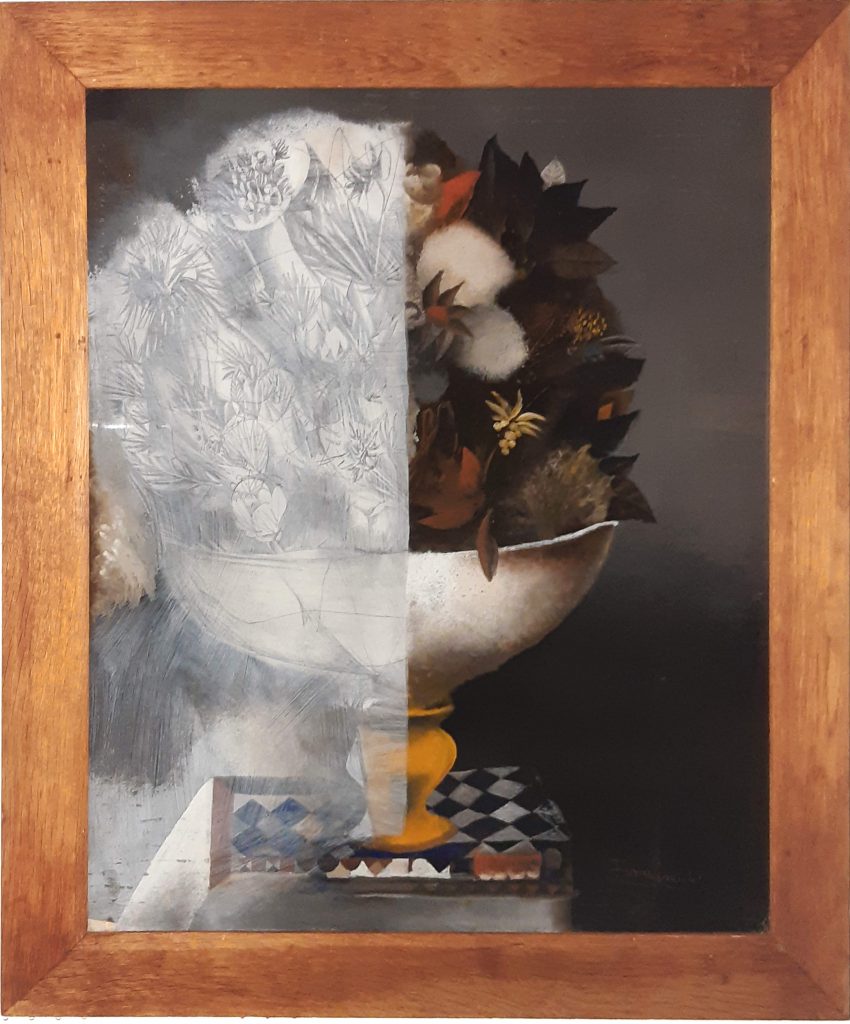 Return to gallery