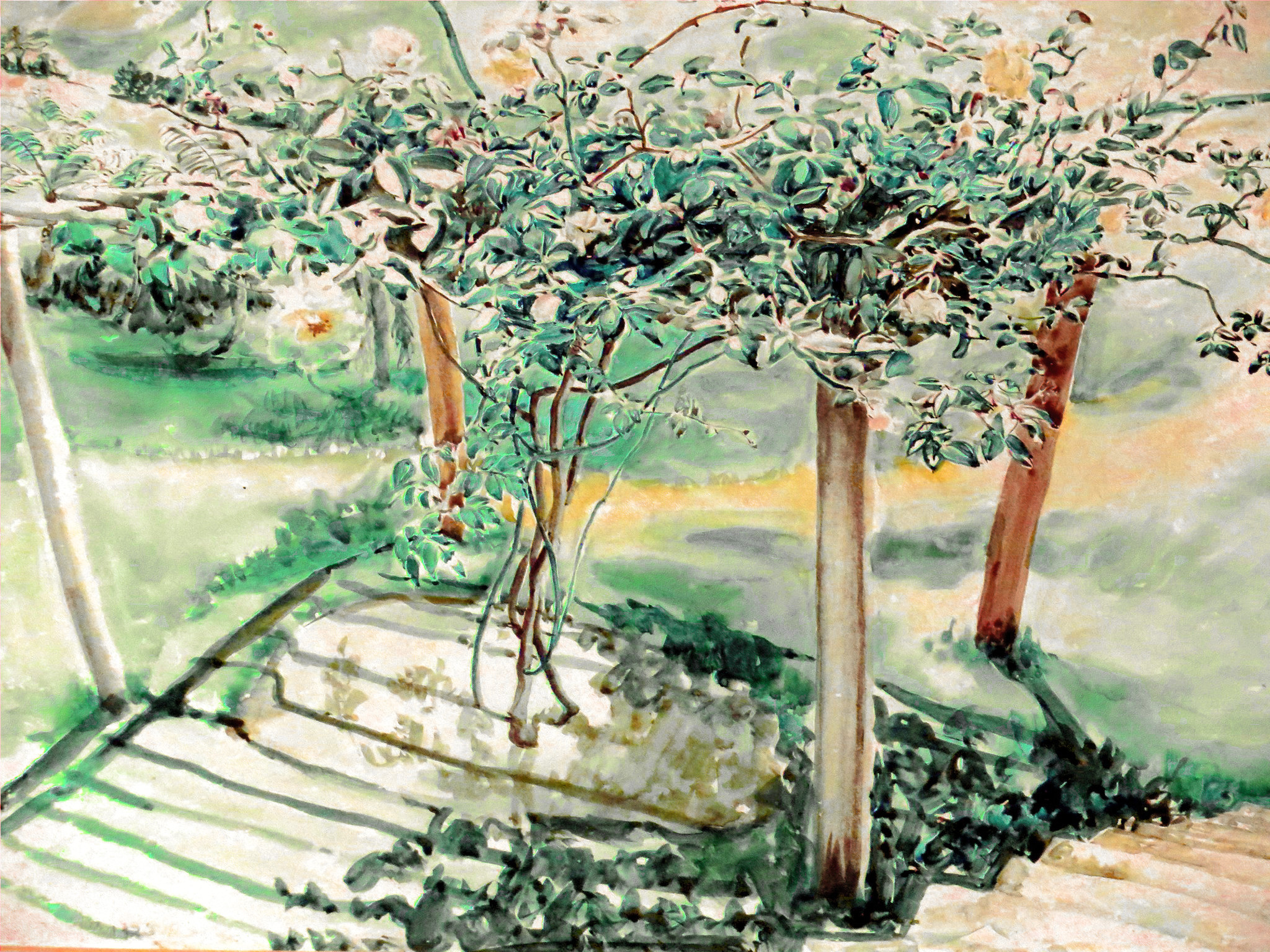 Rosalind Foo / Puan Sri Rosalind Foo (1913 – 2008) – Rose Garden, 1936, Watercolour
Rosalind Foo nee Wong was born in Canton, China, and grew up in Singapore. From 1930 to 1933, she studied fine arts at the Chelsea School of Art (the first Malayan artist to train at Chelsea) and the Slade School of Fine Arts in London. Courses taken at the Slade included European Art History, Drawing and Painting, and Stage and Furniture Design.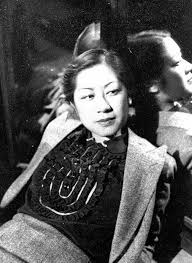 Rosalind continued to pursue her interests in all these subjects throughout her long life. In 1939, Rosalind married Tan Sri Foo Yin Chiew of Ipoh whom she had met in Britain where he had been studying at Oxford and Middle Temple.
During World War II, they evacuated to India where Rosalind worked for the American Red Cross as a volunteer. After the War, they moved back to Ipoh to enable her husband to take care of his family's tin-mining interests. Rosalind then concentrated on raising their children and on social work, particularly in making family planning available to all strata of Malaysian society and in championing women's rights. She also continued her interest in the arts and befriended local artists, as well as those from China and Taiwan traveling through Malaysia, whom she entertained at her home in Ipoh and at the Foo family holiday bungalow in the hill resort of Cameron Highlands.
Return to gallery