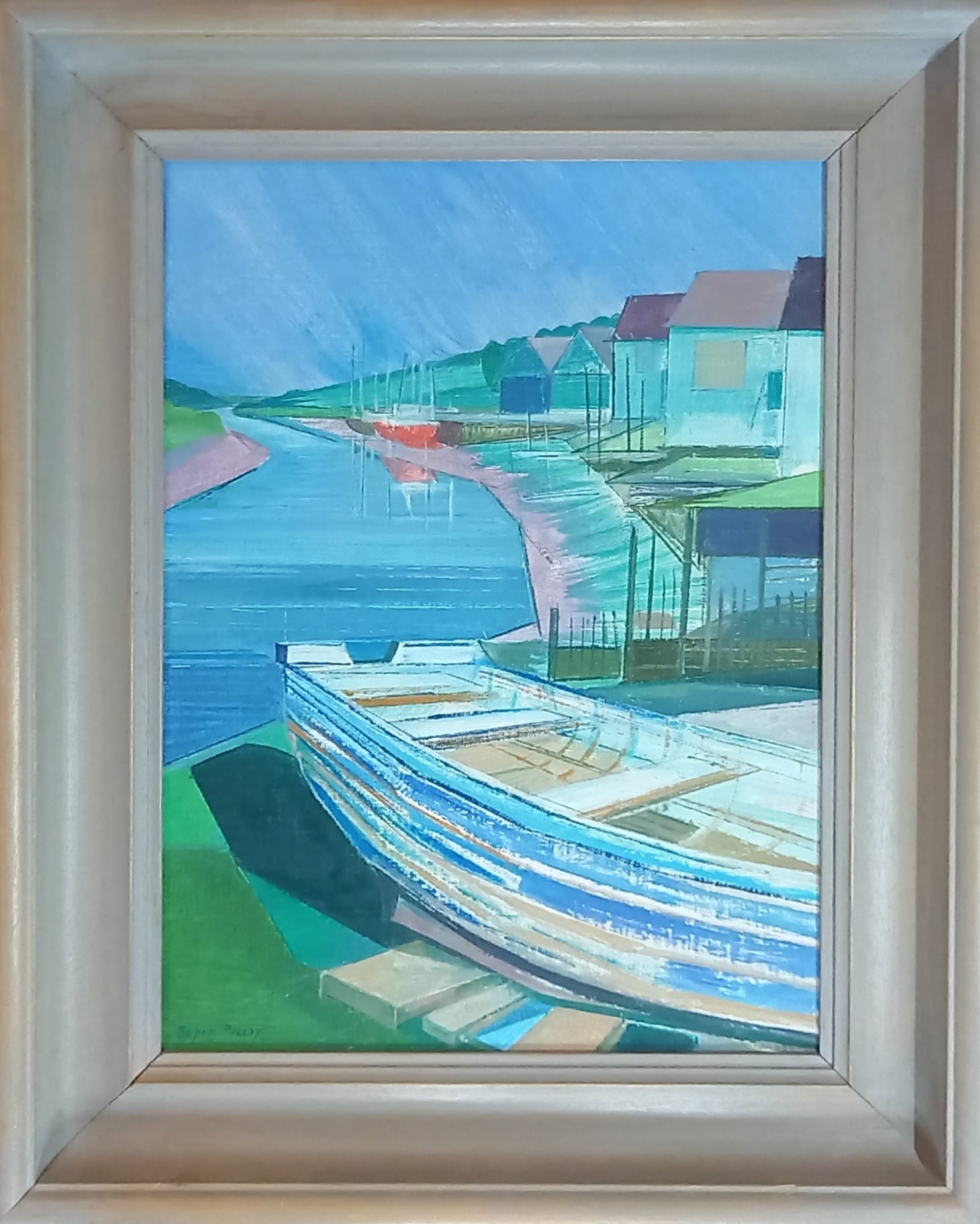 Joyce Collins née Pallot (1912-2004) – Riverside at Rowhedge, Oil
The riverside at Rowhedge near Colchester. Brighter than most. Not a crane or industrial site, this is a beautiful view. Frame 45.5cm x 35.5cm
Joyce Pallot was born in Brightlingsea. Studied industrial art & design at Colchester and Southend School of Art. In 1932, at Colchester she met Henry Collins, marrying him in 1938.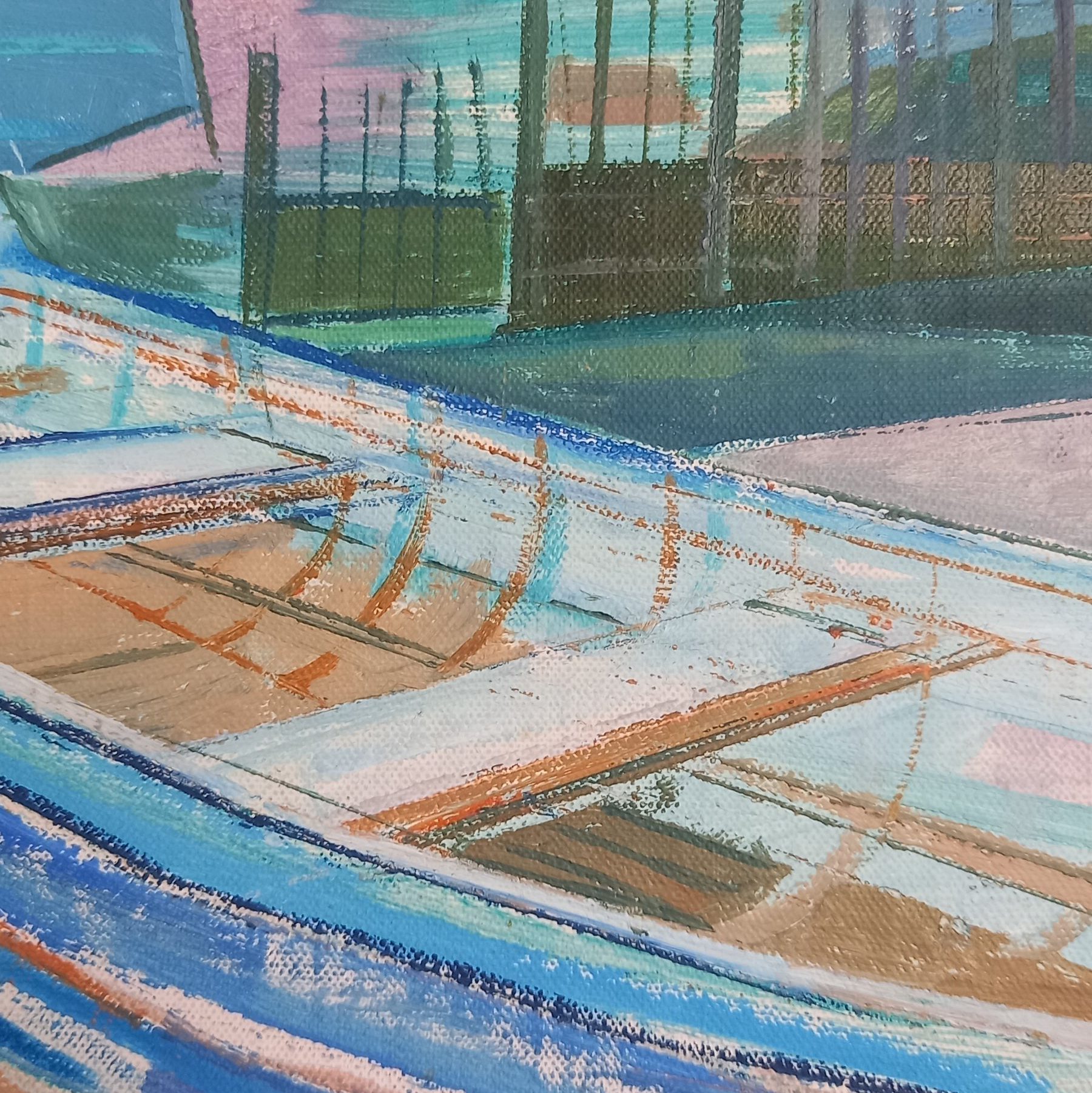 This was the beginning of a dynamic and successful partnership which was to last more than 60 years. They are now both famous for two things.
Their Murals in concrete dotted around Colchester and three preserved outside Firstsite
2.With her husband she was a founding member of Colchester Art Society in 1946, along with John Nash and Cedric Morris.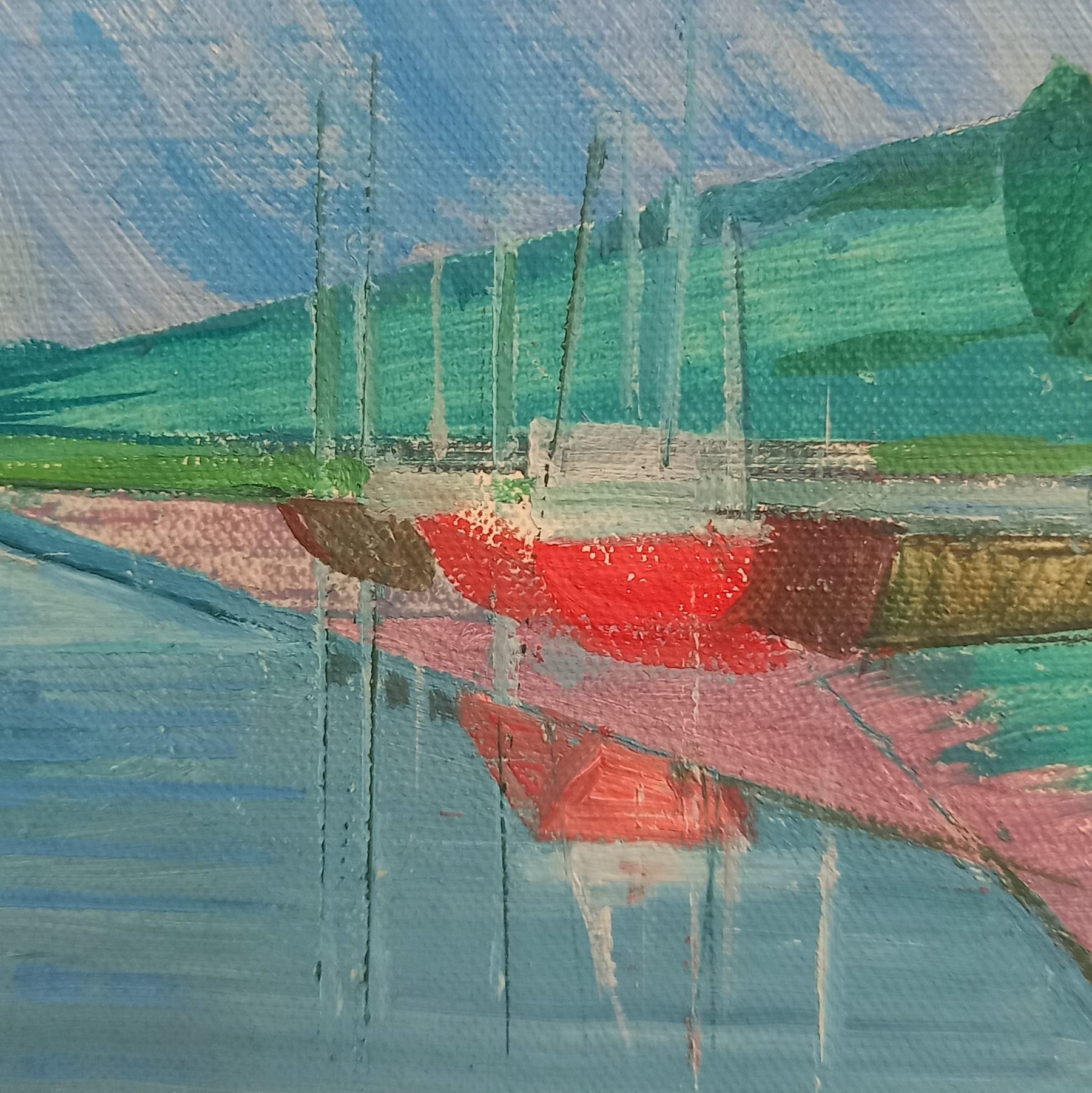 She was also an early member of the Women's International Art Club, which had among its members Gwen Jones and Orovida Pissarro, the only child of Lucien Pissarro. Lucien Pissarro (1863-1944), the eldest son of Camille Pissarro, married the sister of Dr. Ruth Bensusan-Butt (1877-1957) who sold the Minories to the Victor Batte-Lay Trust, now a Foundation, in 1956.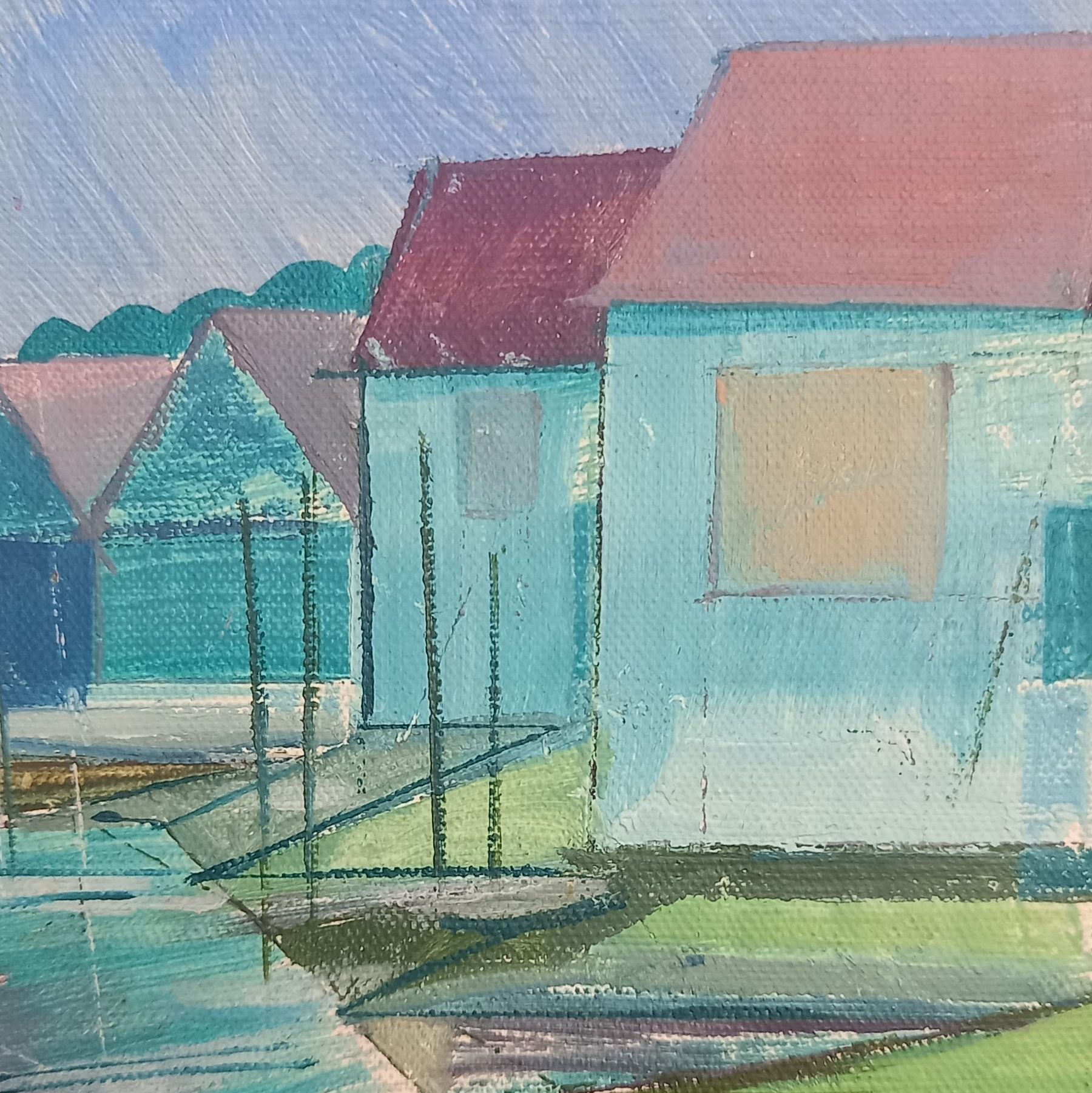 Joyce Pallot was a leading exhibitor at Colchester Art Society exhibitions at the Minories for more than 40 years. She lived with her husband at 195 Lexden Road, Colchester. The minories still holds examples of her work. A good documentary about the murals Joyce and Henry designed can be found on youtube.
Return to gallery