Humphrey Spender (1910 - 2005) – Reed Landscape, 1960, Charcoal, watercolour and ink
Humphrey Spender was the brother of poet Stephen Spender. He became a photographer and painter and is remembered mostly for being involved with the Mass Observation project.
After attending Gresham's School, Spender initially studied art history at Freiburg University for a year, where he spent time with his brother, Stephen Spender, and other literary figures including Christopher Isherwood. During this period he gained exposure to continental European avant-garde photography and film. He enrolled at the Architectural Association School of Architecture, but became disinclined to practice as an architect. In 1933, soon after graduating from the school Spender decided to make a career in photography.
After two years working at the Daily Mirror under the name Lensman, he photographed in Bolton for Mass Observation (an independent body aiming to record the reality of daily life in Britain).
In 1938 he joined the newly-founded, illustrated magazine 'Picture Post', where he took similar documentary photographs. Following a brief period of conscription in 1941, he spent the rest of the war as an official photographer and interpreter of photo-reconnaissance pictures. He abandoned photography after the war and went on to become a successful textile designer and tutor at the Royal College of Art, from 1953 to 1975.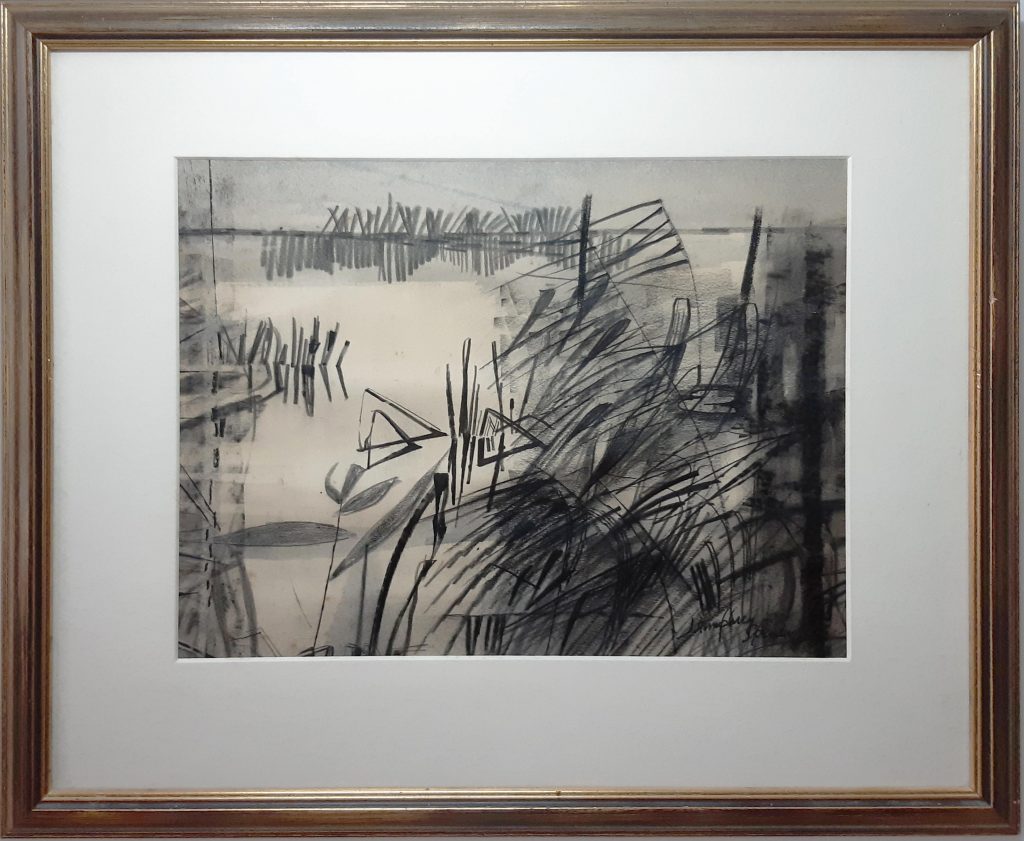 In 1968, Spender moved to Maldon, Essex, where he lived at The Studio, Ulting. This was the first built design by architect Richard Rogers.
Spender was bisexual, like his brother Stephen Spender, and he had affairs with both men and women throughout his life, including Frederick Ashton and Eslanda Goode Robeson.
You can see this is the original drawing for the etching below.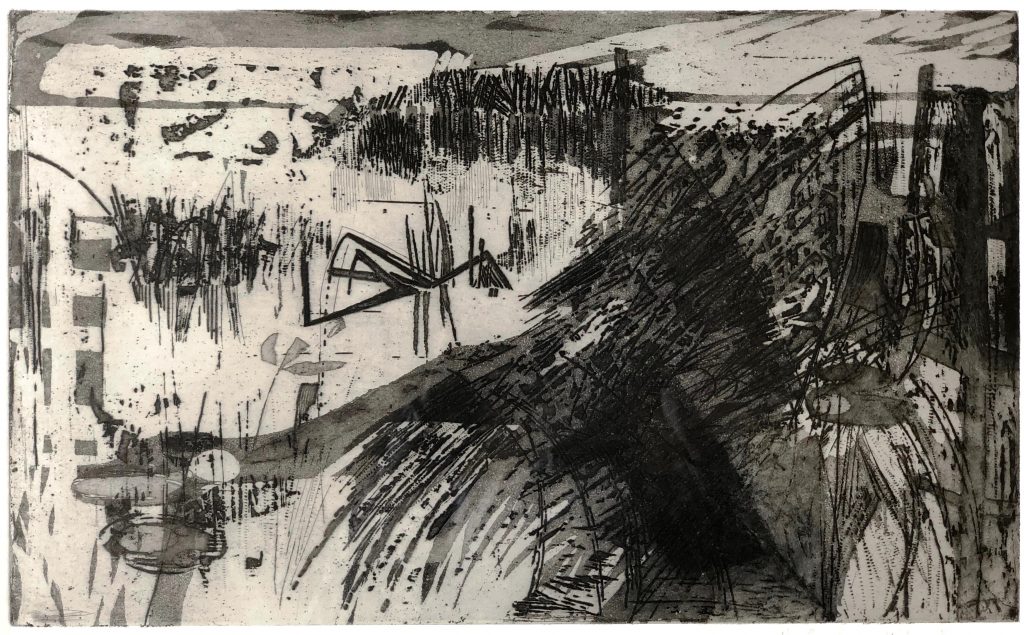 Humphrey Spender – River Reeds, 1964
Return to gallery