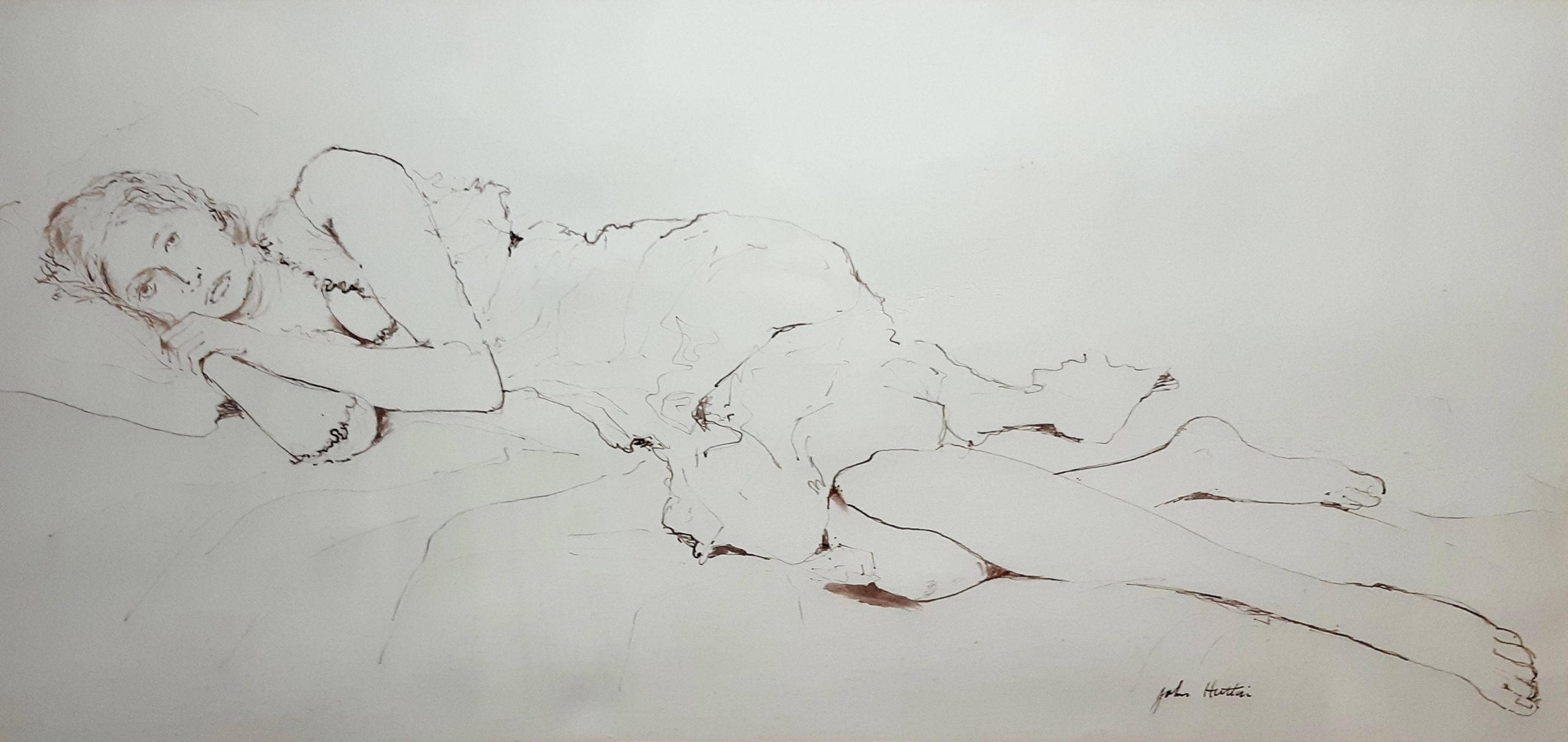 John Hutton (1906–1978) – Reclining Girl, Pen and ink
Born in Clyde on the South Island of New Zealand in 1906, he married fellow artist Helen (Nell) Blair in 1934 and they made England their permanent home in 1936. They lived for a while in an artists' commune at Assington Hall in Suffolk. John worked on several mural commissions until the war broke out in 1939.
During the war he joined a camouflage unit where he met and worked with the architect Basil Spence – a relationship which was to prove invaluable later on. In 1947 he designed his first large scale glass engravings – a series of four panels depicting the seasons for the restaurant area on the Cunard ship Caronia. By 1953 he had developed a unique method of engraving using a grinding wheel attached to a flexible drive.
John and Helen had three children: Warwick Hutton, an artist, Macaillan Hutton, an architect, and Peter Hutton, a teacher.
John had used an artist's model, Marigold Dodson, to pose for many of the figures in his artwork. His first marriage ended during this period and he eventually married Marigold in 1963, though he still did work with his former wife subsequently on joint art projects. John and Marigold had one daughter: Katie Hutton.
In 1975 he became first Vice President of the newly founded British Guild of Glass Engravers (Laurence Whistler was first President and Queen Elizabeth The Queen Mother was its first Patron).
Hutton worked on until 1978 when he finally succumbed to cancer. His ashes were appropriately buried beneath a stone at the foot of his finest work – the screen at Coventry Cathedral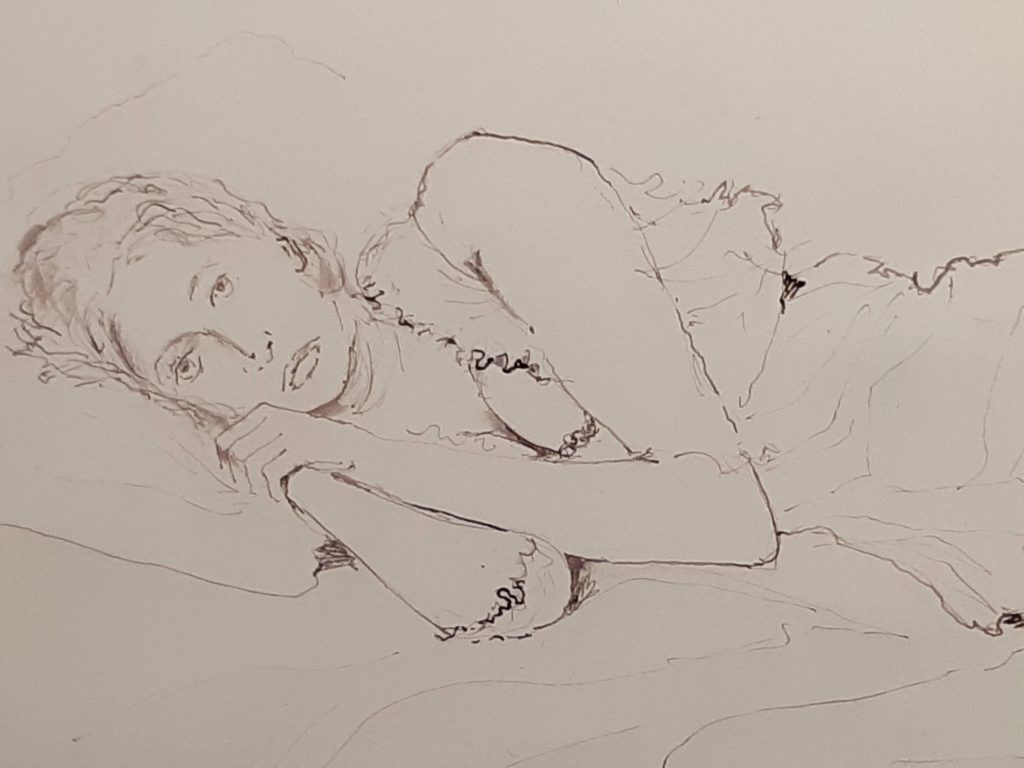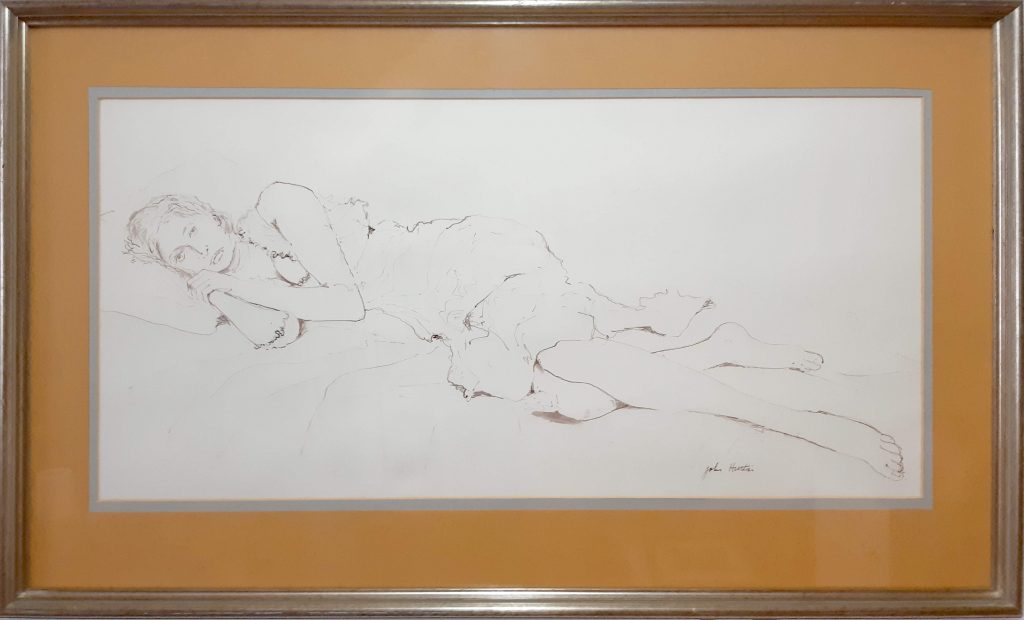 Return to gallery