Brian Lemesle Adams (1923 - 2011) – Pomegranites and Feathers, 1986, Watercolour
Brian 'Beak' Adams was born in 1923 in Wolverhampton, Staffordshire. He studied at Bryanston School. Serving during the Second World War he joined the Royal Engineers and the camouflage unit. Post war he joined the Architectural Association School, London. He worked in Hertfordshire's County Architect's Department designing the post-war schools and council buildings. He moved to other practices designing shops and the Ace Cafe at the V&A Museum, retired from architectural practice in 1987.
He continued painting throughout his career, exhibiting regularly in The Royal Academy Summer Exhibition (1947, 1975, 1978, 1979, 1981, 1985 and 1988).
Pomegranites (spelt twice on the labels that way) and Fathers was exhibited at the Sally Hunter Gallery in 1986.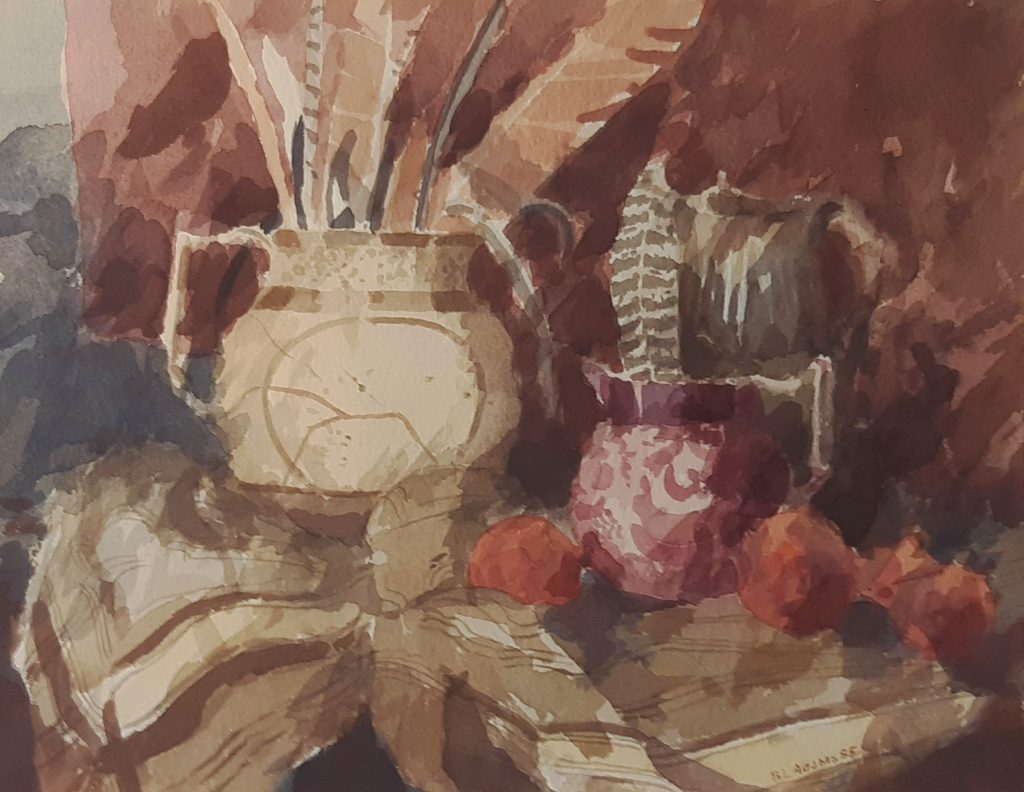 Return to gallery