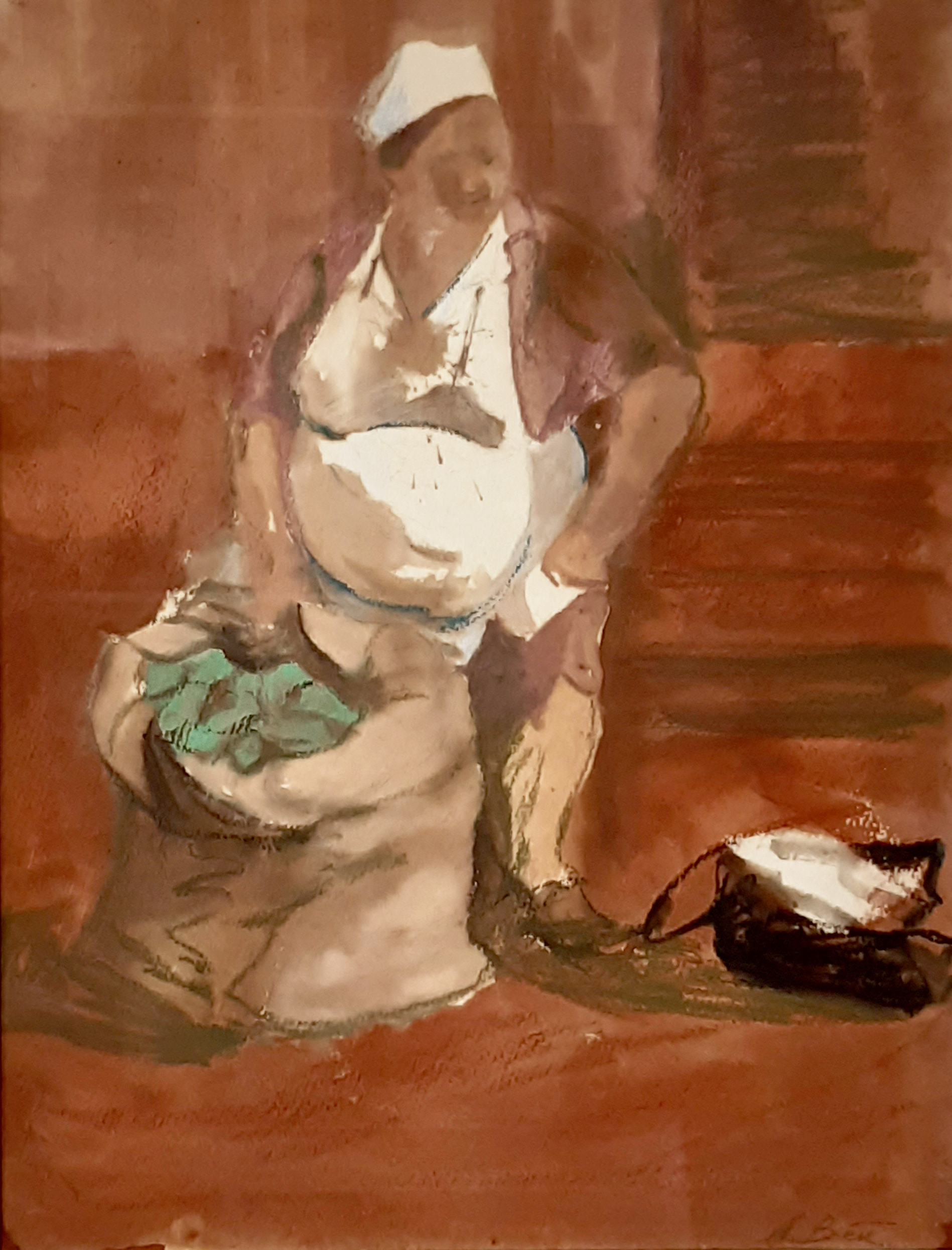 Veksler Abram Iosifovich / Векслер Абрам Иосифович (1910-1982) – Peeling Potatoes, 1969, Pastel, watercolour and crayon
Veksler Abram Iosifovich (1910-1982) was born in 1910, in the village of Kitaygorod, Iosifovich graduated from the Odessa Art Institute (1931-1936).
Many of his works feature sailors, market folk and 'the feat of the Soviet people during the Great Patriotic War'. He was a member of the Union of Artists of Ukraine (1957-1992) and also a member of the CPSU. He faught in the Second World War and was awarded medals. He taught at Kherson Art School (1936-1940) and Odessa Art School (1946-1955). He participated in nationwide exhibitions: Republican (1948), All-union (1955) as well as exhibitions in Odessa.
Return to gallery