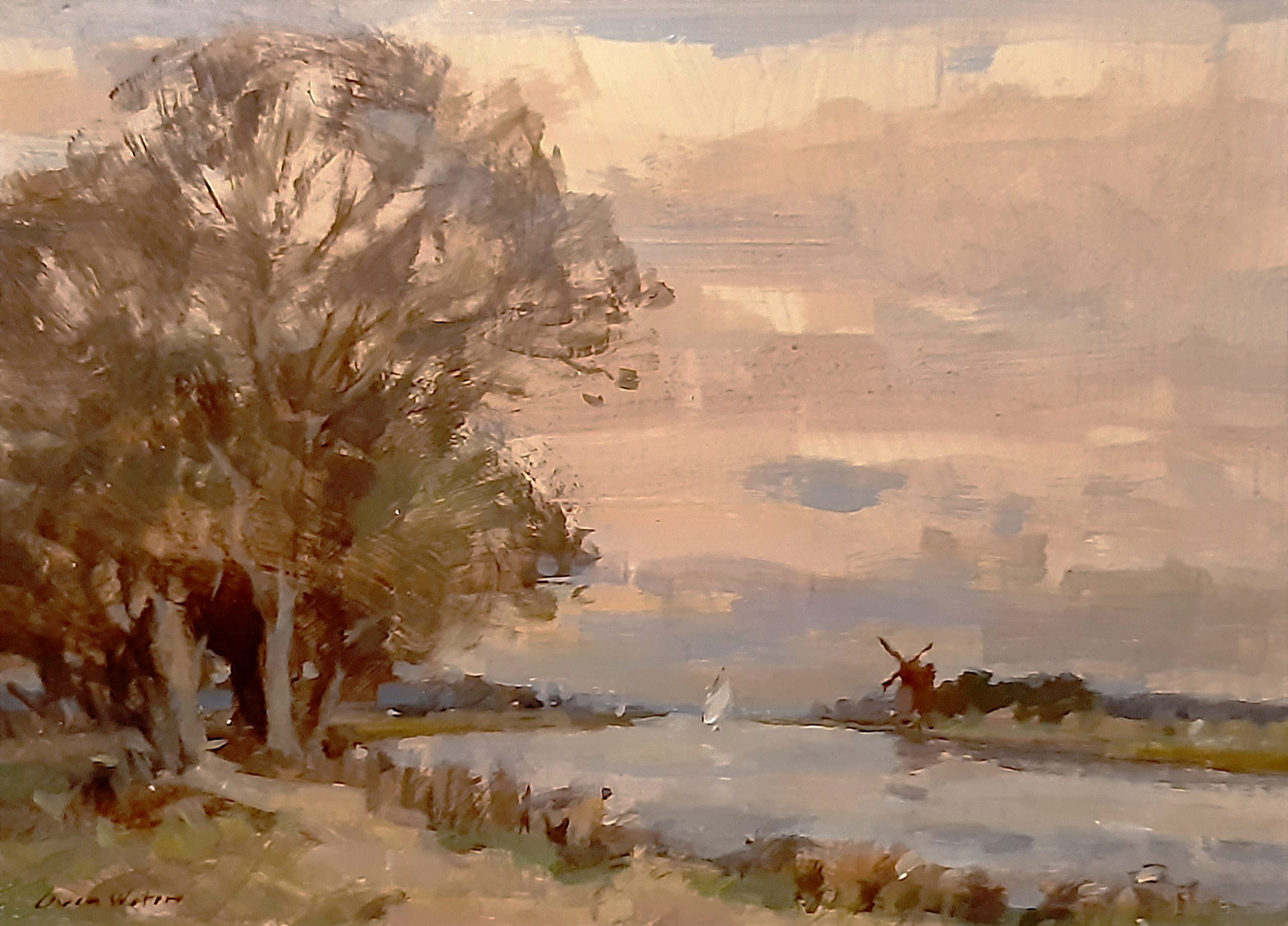 Owen Waters (1916 - 2004) – Path by the river, Norfolk, c1970, Oil on board
Owen Waters was born in Acle, Norfolk in 1916. He had no formal art training but worked in the Civil Service after school but painted as a past-time. He joined the Great Yarmouth Society of Artists and the Norwich Art Circle. Edward Seago became a friend, critic and adviser and with whom he often painted alongside.
In 1970 Owen Waters retired from the Civil Service to concentrate on his painting, becoming a full­ time artist. Working mostly in East Anglia he has become one of the better painters of fenland and Norfolk landscapes to come out of the 1970s and 80s, adapting on his traditional style of painting.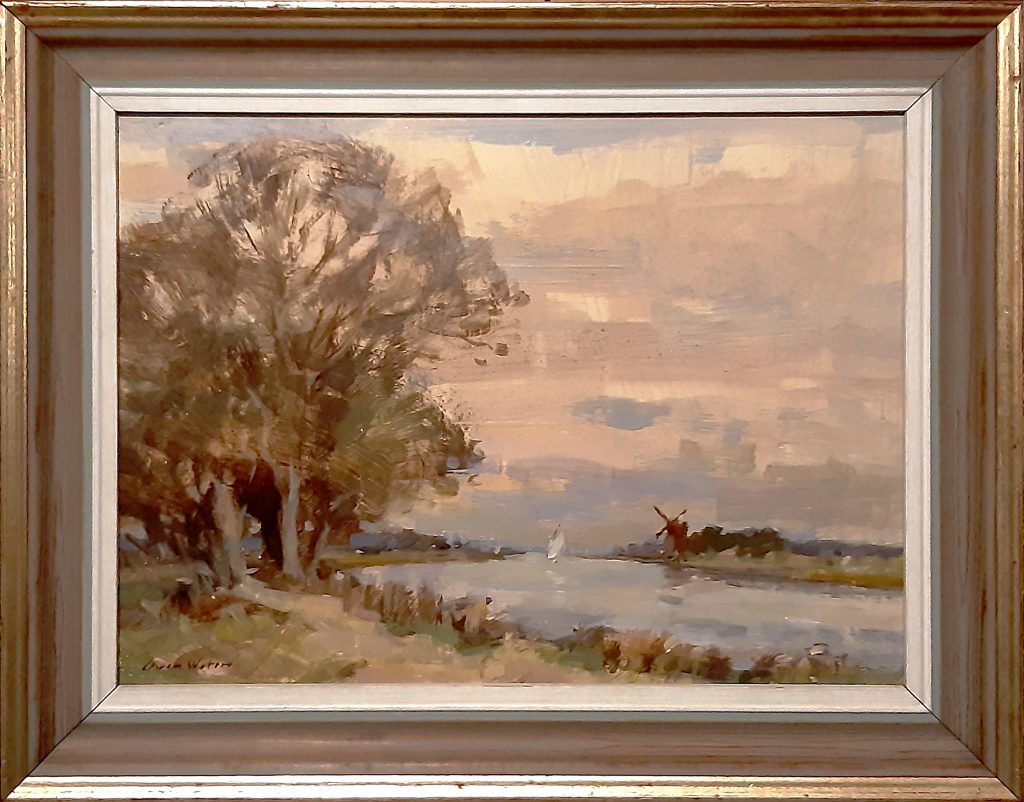 Return to gallery