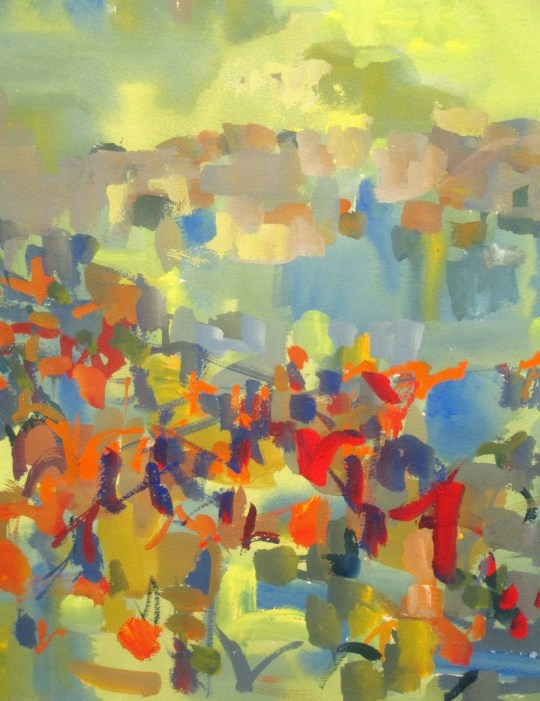 John Bolam (1922 - 2009) – North Down Visit III, 1991, Gouache
John Bolam was born in Amersham, Buckinghamshire in 1922. He originally studied painting at Hornsey School of Art and furniture design at High Wycombe School of Art. From 1970 to 1983 Bolam was Head of the Cambridge School of Art working with Warwick Hutton and Walter Hoyle.
John Bolam is painting is influenced by John Piper, Ivon Hitchins and Graham Sutherland. His first major exhibition was the the AIA Gallery. Further exhibitions were at Whitechapel Art Gallery, Arts Council Gallery, the Leicester Galleries and the New Art Centre. He is in the collection of the Fry Gallery, P&O Orient Line, Nuffield Trust, Contemporary Art Society of Wales, Cambridge Pictures for Schools Scheme, Rank Xerox, Barclays Bank and Touche Ross.
Bolam is an imaginative abstractionist who leaves nothing to chance.. such work of Bolam's that I have seen persuades me that no artist could have cultivated his chosen plot with more delicate care and refinement. †
Due to being in the Fry Art Gallery collection there is a myth that Bolam was part of the Bardfield Group but he lived in Saffron Walden (North West Essex) and was able to be part of the Fry Art Gallery collection.
Return to gallery