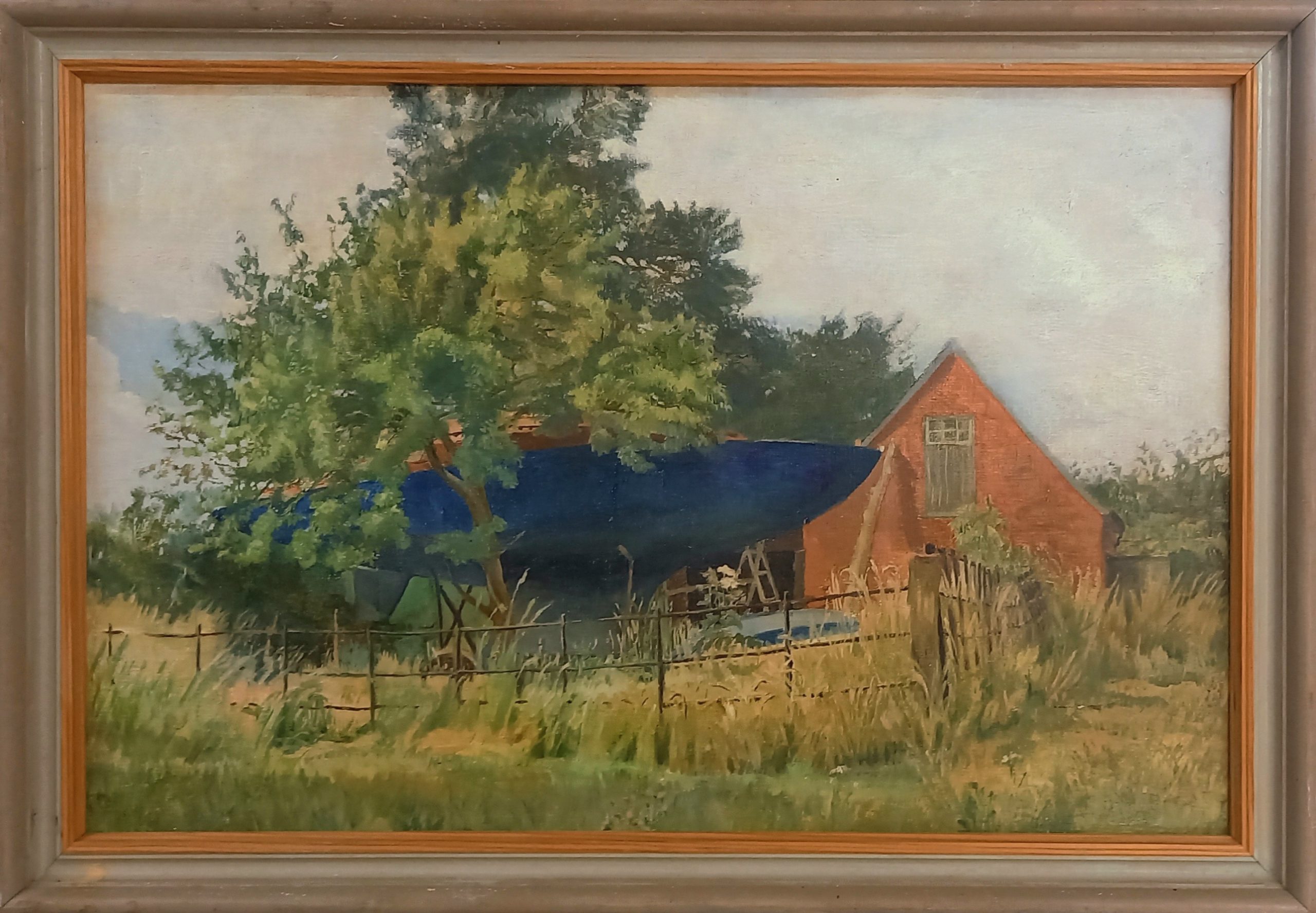 Jonathan Turner (1937-2022) – Moored Boat, c1957, Oil on board
Johnathan Turner was a painter, draughtsman and teacher. Born in Walton-on-Thames, Surrey in 1937, he studied at the Slade School of Fine Art, 1957-61 under William Coldstream.
After teaching at various schools, became head of art and design at Harrow School in 1967-82. He participated in group shows including the Salon des Indépendants, Paris, 1962; also exhibited in London, Cheltenham and Harrow. He lived in Hatch End, Middlesex. He has work in the British Museum and was represented by the Ogle Gallery.
This work is a good example of his painting at his time at the Slade School under his tutors. His work became more abstract in time. Works made at the time of the Slade much more traditional.
Return to gallery