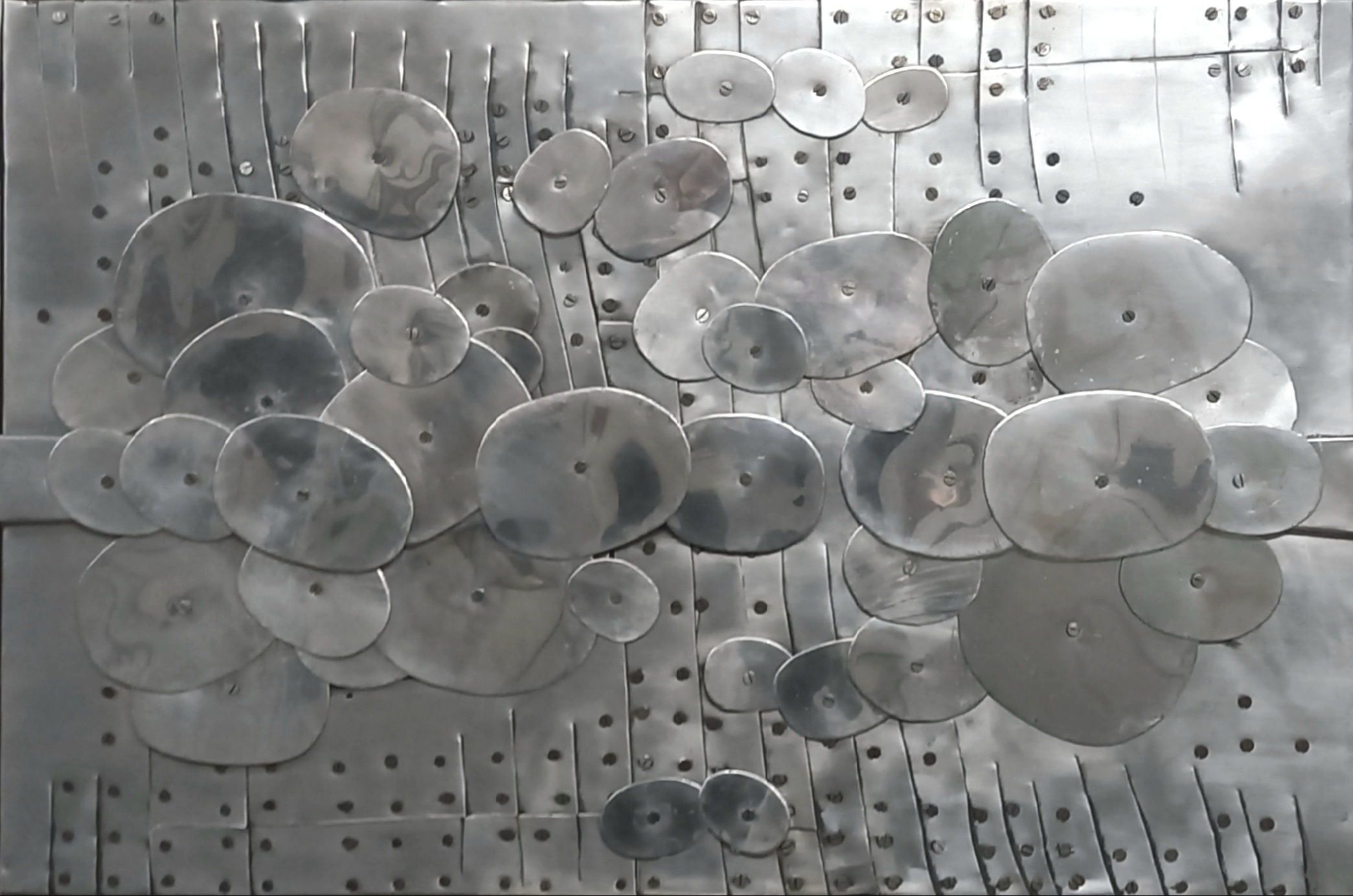 Barbara Pniewska (1923-1988) – Metal construction, 1965, Aluminium
Barbara Pniewska was born in Poland on the 1st March 1923, the daughter of famous Warsaw architect Bogdan Pniewski. She had studied at the Warsaw Academy of Fine Arts and Kraków Academy of Fine Arts.
She and took part in the Young Visual Arts Exhibition at the Warsaw Arsenal in 1955 and worked as a painter and as an illustrator early on. The magazine cover below by her.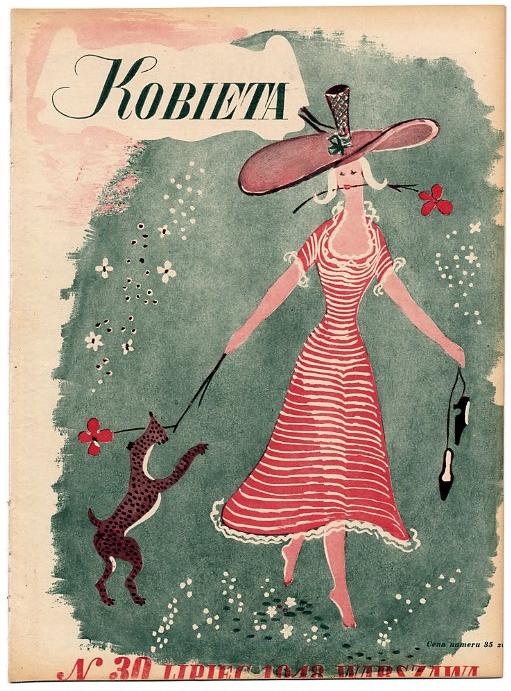 Barbara's work shifted into mural design, where she created her characteristic avant-garde constructions. The two below were made for Warsaw's Grand Theater and there is another in Dom Chłopa.
Before moving to London she started to make wood and metal constructions, cutting circles in meal and using polished and frosted metals. There is an example of her work at the National Trust house, 2 Willow Road in London, the old home of Ernö Goldfinger and other works in the Zachęta National Gallery of Art and the Oppenheim Collection of Modern Polish Art in Los Angeles.
10 Composition in aluminium , 1965 , 2 x 4 ft , by Barbara Pniewska , in a group show which includes works by major surrealist painters Ernst, Tanguy, Brauner, Lam and Crepin at Obelisk Gallery, 15 Crawford. July – August. 1965

The Walton Gallery's current choice is Barbara Pniewska who used to show her work in the defunct Hamilton Gallery . Her preoccupations parallel Lee Bontecou's — both in time and in their thematic content. 1969

Compositions in Metal: Barbara Pniewska, an artist of the young generation, has attracted considerable notice in Warsaw by her interesting experiments with metal surfaces. 1963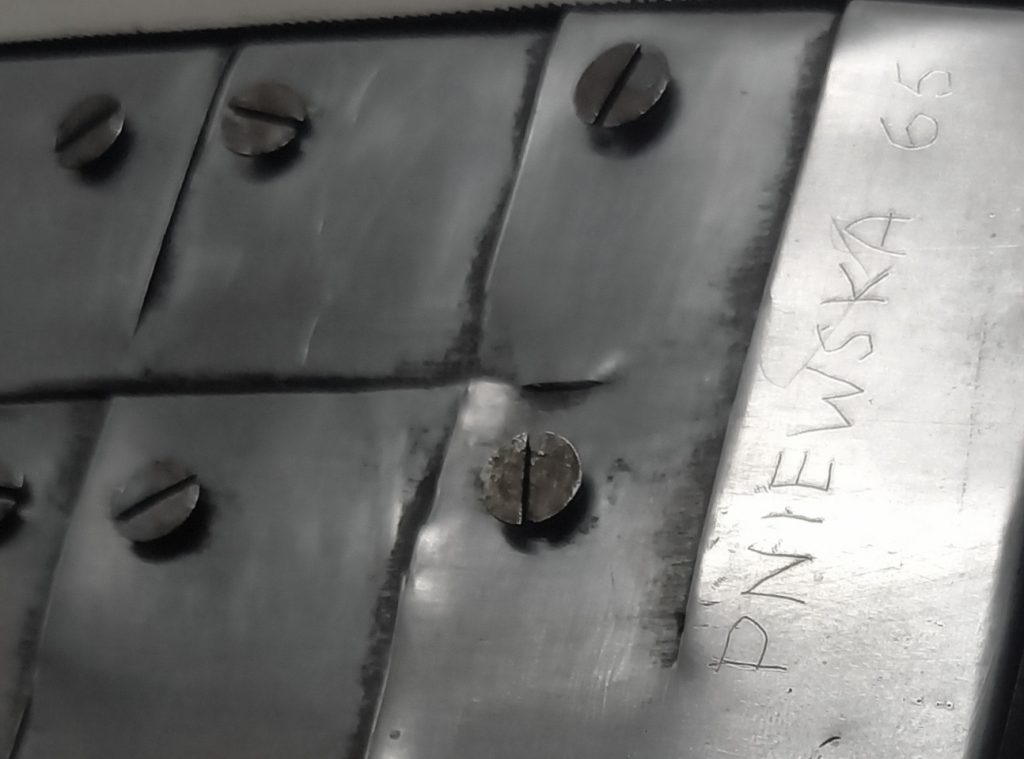 Return to gallery