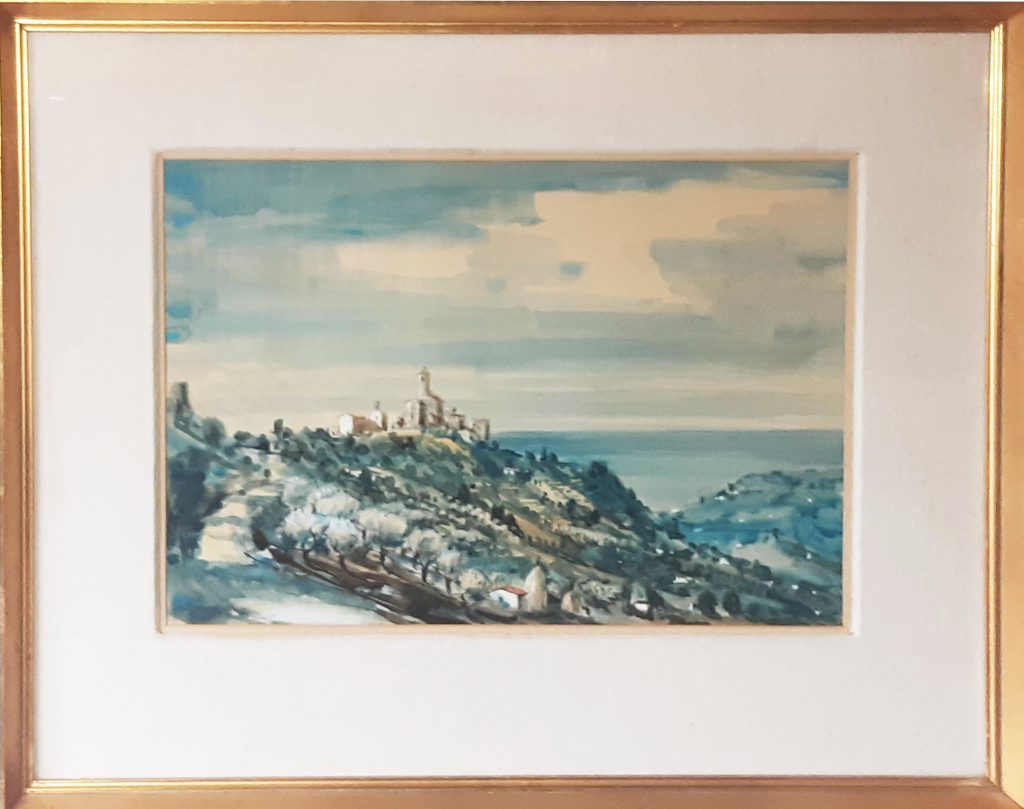 Sir Robin Darwin (1910-1974) KCB. CBE. RA. RSA. PRWA. NEAC. – Massignano, Italy, 1960, Watercolour
Robin was the son of the golf writer Bernard Darwin, and his wife the engraver Elinor Monsell. One of his sisters was the potter Ursula Mommens (first wife of Julian Trevelyan). He was a great-grandson of the naturalist Charles Darwin. After attending Eton College and Cambridge University, he studied at the Slade School of Fine Art where he produced landscapes as well as portrait paintings. In 1931 he married Yvonne Darby (1900-85) who was also an artist. After their divorce, he later married Ginette Hewitt (died 2006).
From 1939 to 1944 he worked at Ministry of Home Security and from 1945-46 at the Council of Industrial Design. During the war he worked in the Civil Defence Camouflage Establishment where he worked with, amongst others: Thomas Monnington, Richard Carline, Richard Guyatt, Hugh Casson, John Hutton and Basil Spence. From 1948 to 1971 he was appointed principal of the Royal College of Art which gained the independent university status under his direction. He was knighted in 1964 and died in 1974. Darwin was a major figure in midcentury British art. In charge of the RCA for more than three decades, he re-shaped arts education in Britain, with outstanding results – the RCA's roster of graduates during Darwin's tenure reads like a who's who of British postwar art and design, including such major figures as David Hockney, Peter Blake, and James Dyson. This watercolour is from the 1930s, a period when Darwin knew and exhibited next to artists like Paul Nash, Walter Sickert, Duncan Grant and Vanessa Bell. His credentials are K.C.B. C.B.E. R.A. R.S.A. P.R.W.A. N.E.A.C.
From the estate of of Sir Geoffrey Agnew, of Thomas Agnew & Sons.
The biography of Robin Darwin by Henrietta Goodden can be found here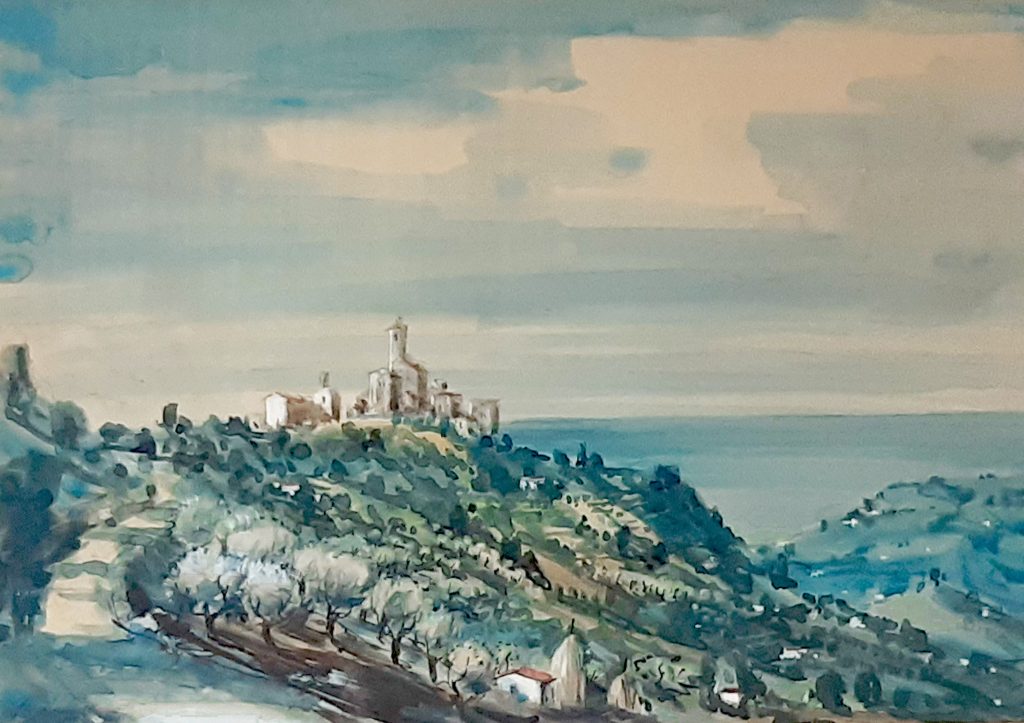 Return to gallery