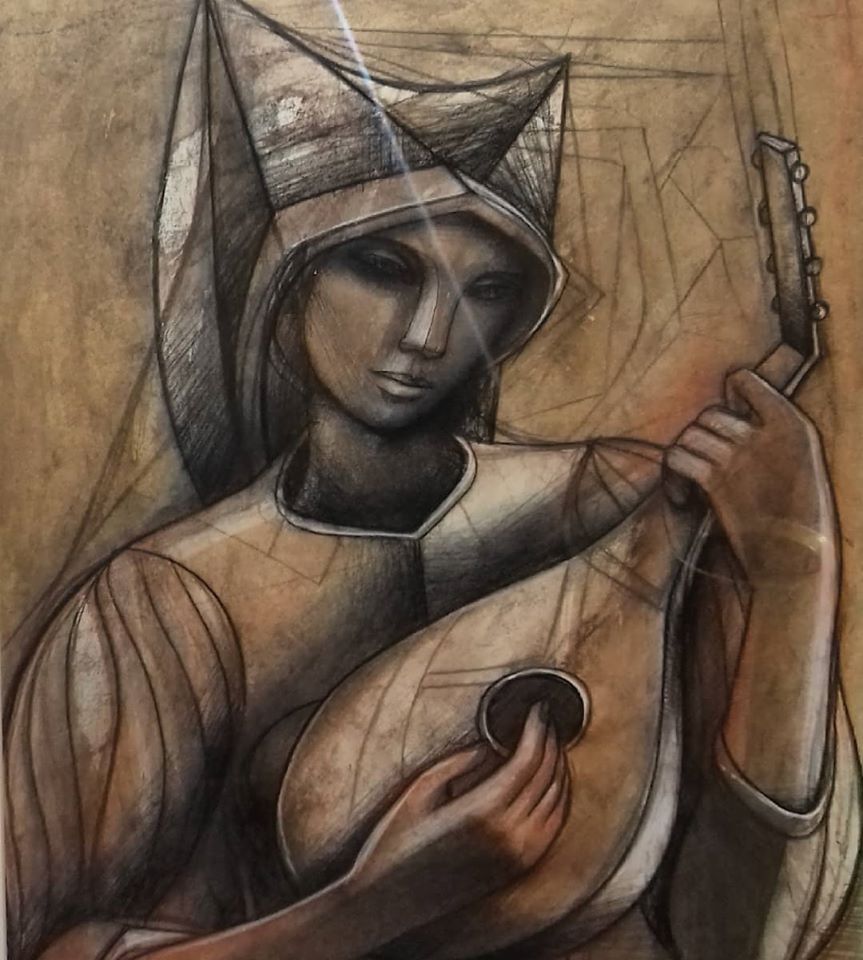 Peter Nuttall (1943 - 2011) – Maiden, Gouache, body and ink
Peter Nuttall was born in Blackburn and then attended Maidstone College of Art, where Elizabeth Frink was a tutor. It was here that he met and married his wife Pam, with whom he moved to Cambridge in 1966. His work is in the collection of Kettles Yard.
There are some obvious things to be said about the very personal art of Peter Nuttall. It is related to Surrealism, to the lucid inner landscapes and echoing cities of de Chirico. It is also a baroque art in the proper sense, the monumental line holding – but just holding – under pressure of tensed, exuberant form. He is attempting to give to the human body the taut repose of rock and burnt earth"
G. Steiner – Peter Nuttall: Paintings: Fieldbourne Galleries Exhibition Catalogue, London, 1972.
Return to gallery