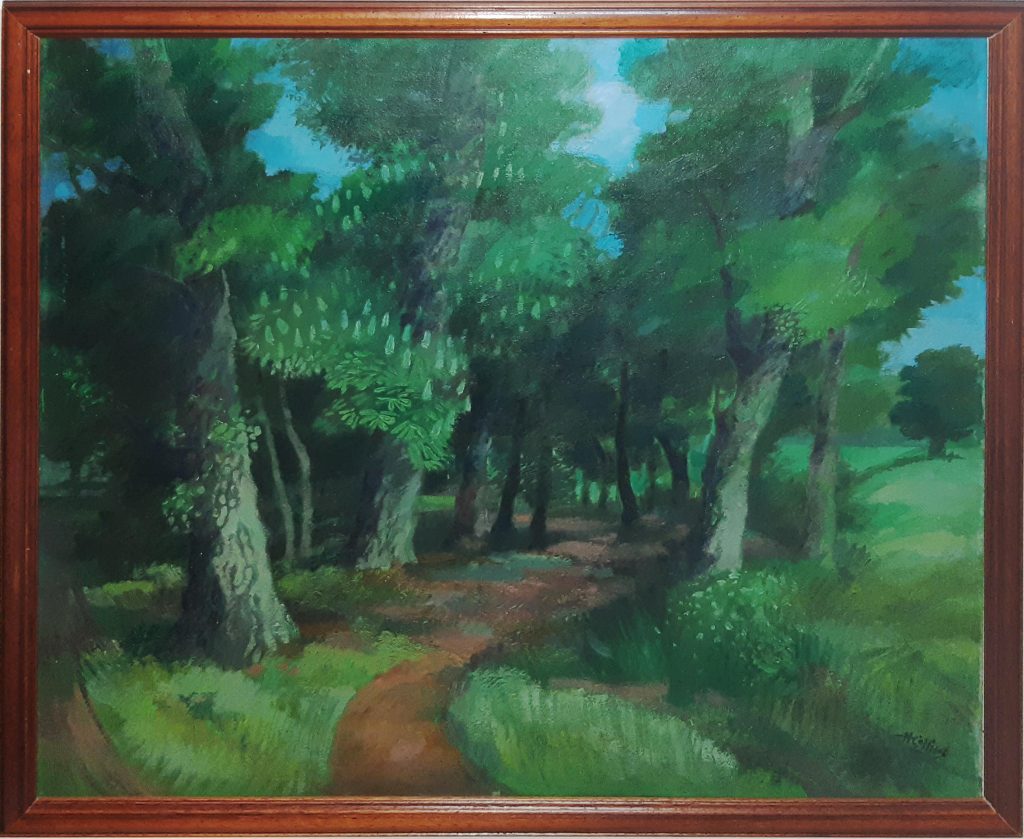 Henry Collins (1910 - 1994) – Lexden Park, Spring Woods, 1982, Oil on Canvas
Henry Collins was a painter, graphic designer and teacher, born in Colchester.
He studied at Colchester School of Art and the Central School, London and in 1935 started his career by designing a poster for London Underground. During World War II he served with the Royal Artillery and the Royal Engineers, and after the war worked as a freelance designer, establishing himself as a professional artist. After a commission by the Central Office of Information for the Festival of Britain in 1951, he was commissioned for a series of exhibition designs and murals together with his wife, fellow artist Joyce Millicent Pallot whom he met at Colchester School of Art in 1932 and married at Tendring, Essex, in 1938.
Henry and Joyce were to live and work together for the next 56 years. Together, in the 1970s, they worked on a large number of concrete and mosaic murals for public and commercial buildings. They signed these collectively as "Henry and Joyce Collins".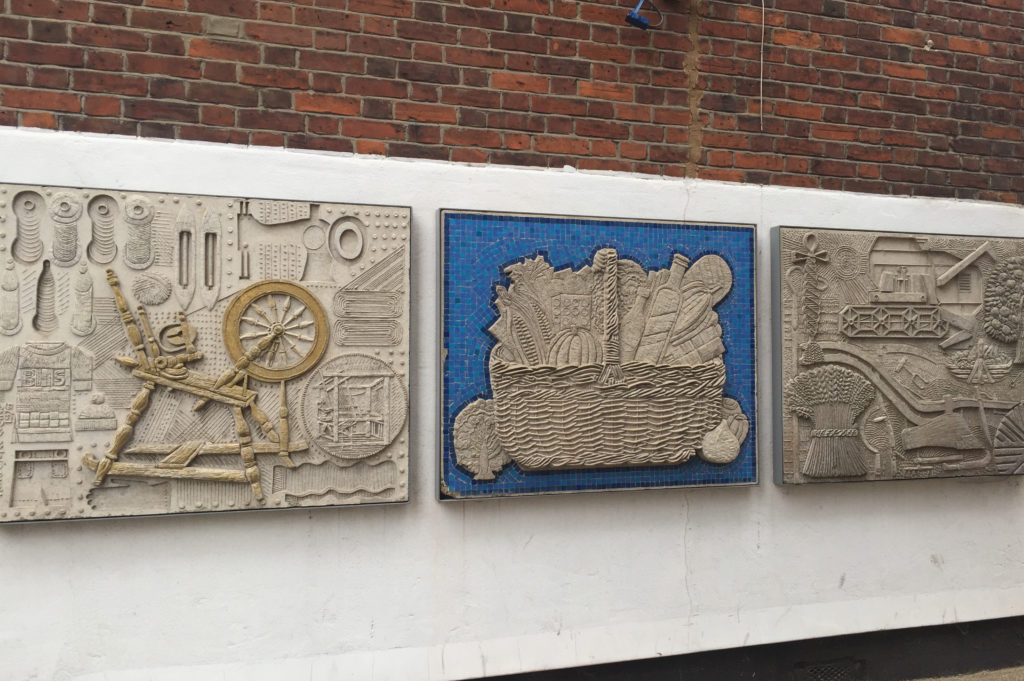 Collins was also an educator, teaching part-time in the Graphic Design Department of St Martin's School of Art, London, for 25 years as well as at Colchester School of Art and various adult education centres.
In 1946 with John Nash, and Cedric Morris, Collins founded Colchester Art Society, for which he designed the logo, which has been used ever since.
He was made an Honorary Member in 1972. He also designed the poster for Colchester Art Society's first exhibition at Colchester Castle where he exhibited with his wife Joyce Pallot. A memorial exhibition was held at Essex County Libraries in 1995-1996.
The painting was both damaged and fixed by the artist in 1987.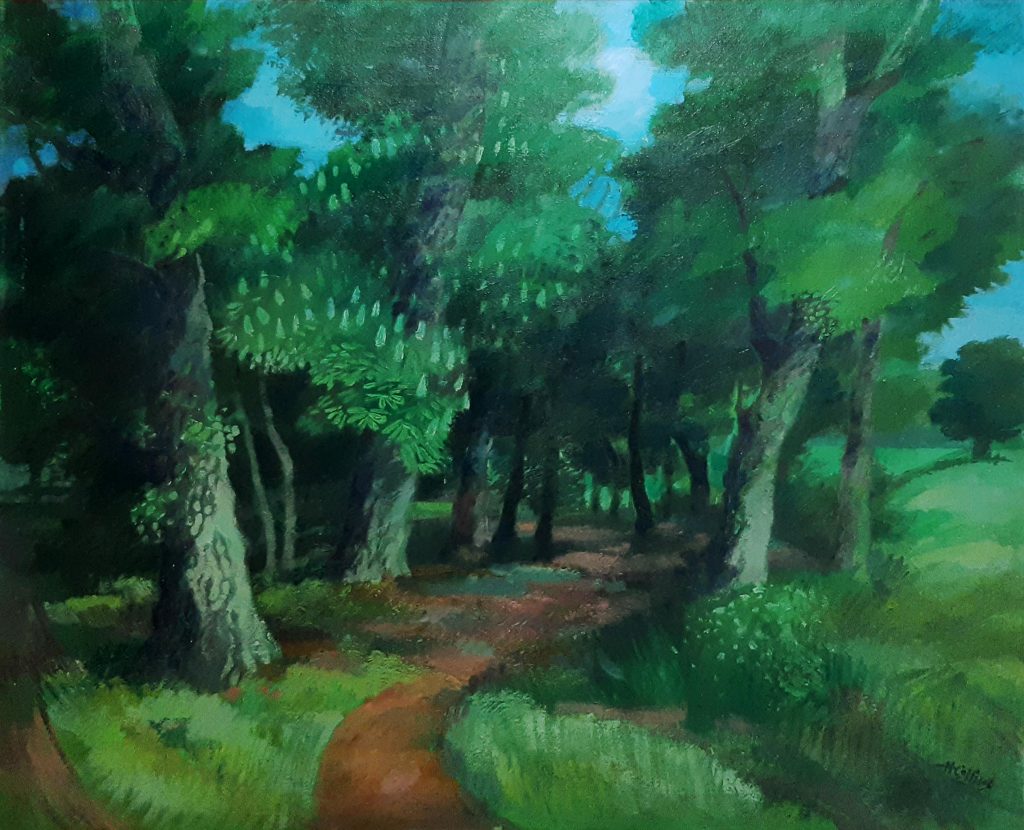 Return to gallery