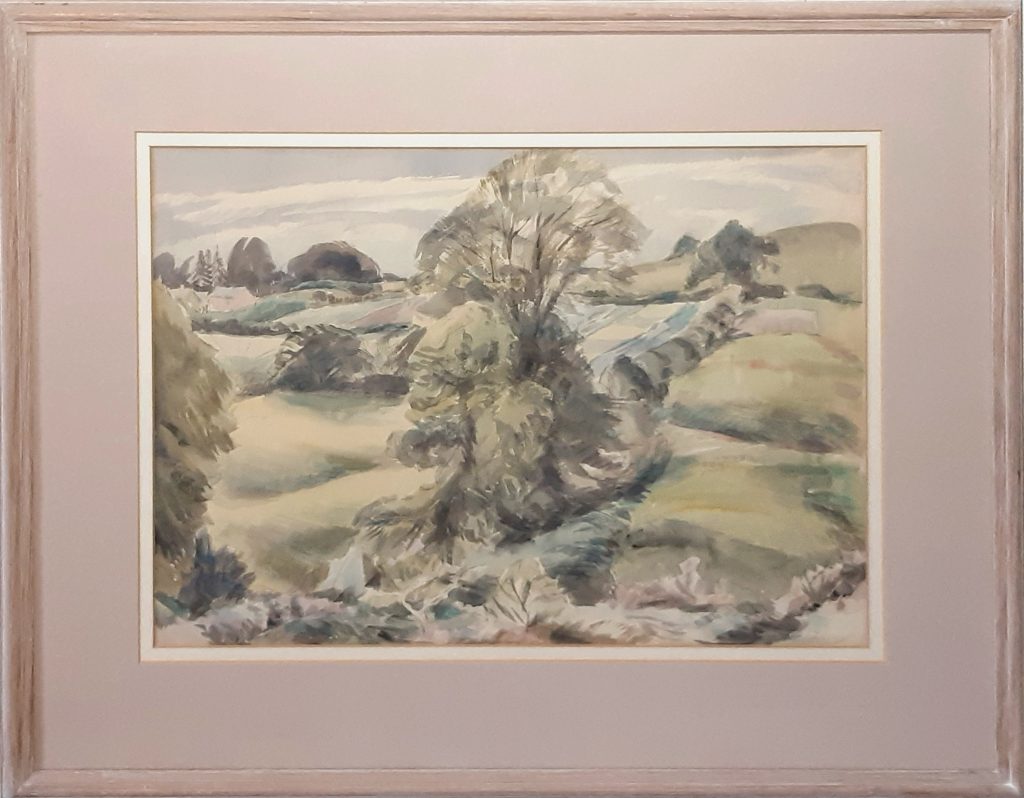 Percy Hague Jowett (1882-1955) – Landscape with trees, 1940, Watercolour
Born in Halifax, Jowett studied at Leeds College of Art from 1902-1904. In 1904 he entered the Royal College of Art in London on a Royal Exhibitioner scholarship and receiving his Diploma in 1907, he also won the Prix de Rome. He first exhibited at the Royal Academy in 1907. He taught for a time at Beckenham School of Art before serving in the Royal Garrison Artillery, seeing action in France and Flanders during World War I.
In 1927 Jowett was appointed Head of Chelsea School of Art, in 1935 he was appointed Principal of the Royal College of Art replacing William Rothenstein. Later replaced by Robin Darwin.
As an exhibited painter he had success, Jowett was invited by the print-maker Claude Flight to join the 'Seven & Five Group'. In 1921 Jowett acted as the Secretary of the Seven and Five Society and would be replaced by John Piper in 1934. Jowett exhibited 11 times out of the society's 14 shows from 1921-1933. He also exhibited 12 times at the Royal Academy, he was a member and exhibitour at the Royal Watercolour Society, New English Art Club, Redfern Gallery, the Fine Art Society.
During World War II he worked on the War Artists' Advisory Committee. His one man shows were held at St. George's Gallery in 1923, 1925, 1927 and 1929. He was elected a member of the N.E.A.C. 1929, A.R.W.S. 1936, R.W.S. 1938.
His work is in the collections of many galleries, including the Hepworth Wakefield, Laing, Leeds University and Gloucester Museum Service, The British Government Art Collection, the Victoria and Albert Museum and many private collections. The Michael Parkin Gallery held an exhibition of his work in 1995.
Landscape with trees is from the estate of Lovejoy actor, Dudley Sutton.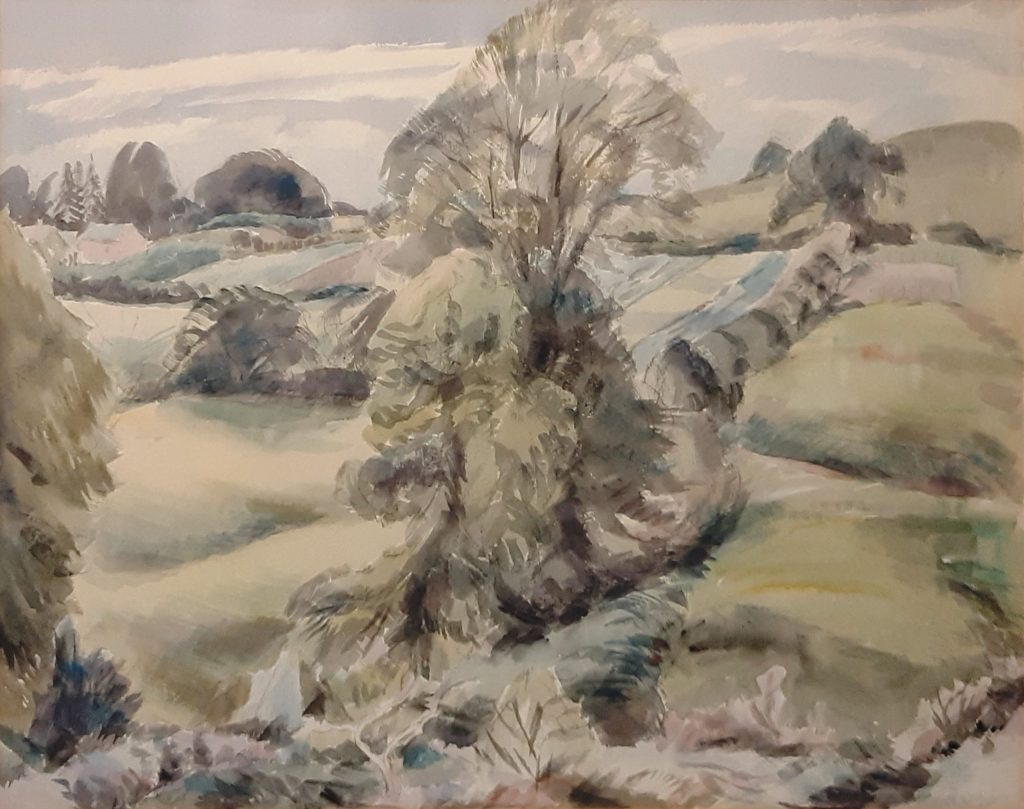 Return to gallery