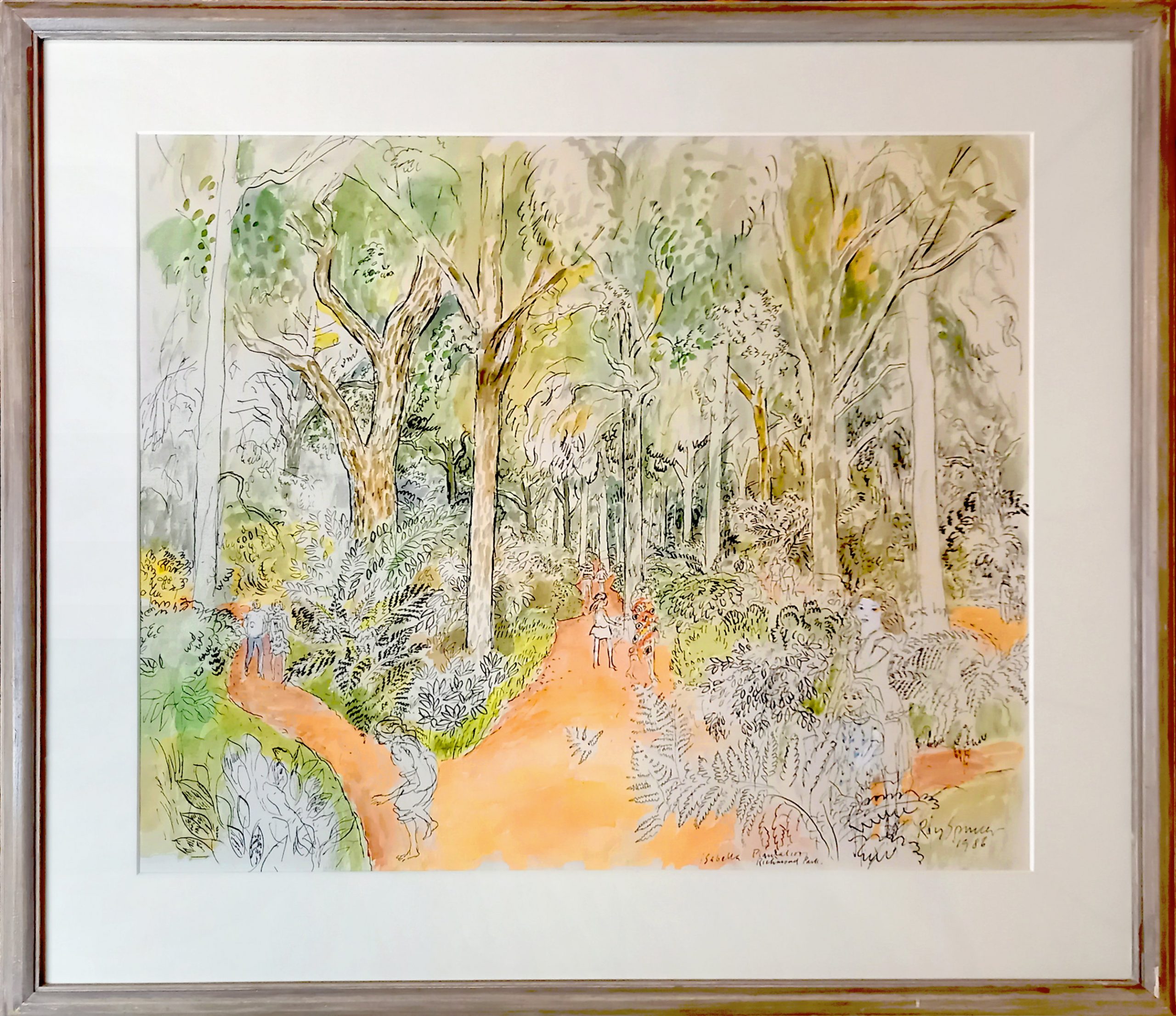 Roy Spencer (1918-2006) – Isabella Plantation, Richmond Park, 1986, Pen and Watercolour
Born in Lincolnshire, he was raised in Gloucestershire. He studied architecture for three years before serving in the Second World War in 1939 with the Royal Engineers as an architect. He exhibited his paintings mid-war in Siena and Cairo. In 1946 he joined the Chelsea School of Art and was taught by Ceri Richards and Henry Moore. Later he would teach at the school as well as Wimbledon School of Art.
He also worked as an illustrator in House and Garden magazine as well as Shell and the Bodley Head publishing house. He illustrated the Observer's Book of Furniture (1964) and The Wanton Princess by Dennis Wheatley (Heron Book Edition), Alberto Ongaro's Excelsior (1967). He had solo exhibitions at Trafford Gallery, London, Bath Festival and Sally Hunter, and his work was shown at the Royal Academy and the New English Art Club. He was known for his life drawing and published books on the topic: Draw Zoo Animals (1979), Draw the human body (1981) and Draw Children (1981).
The painting was exhibited at the Sally Hunter Gallery in 1987 for 'The Secret Gardens of London', an exhibition playing on the name of the film of the Frances Hodgson Burnett book.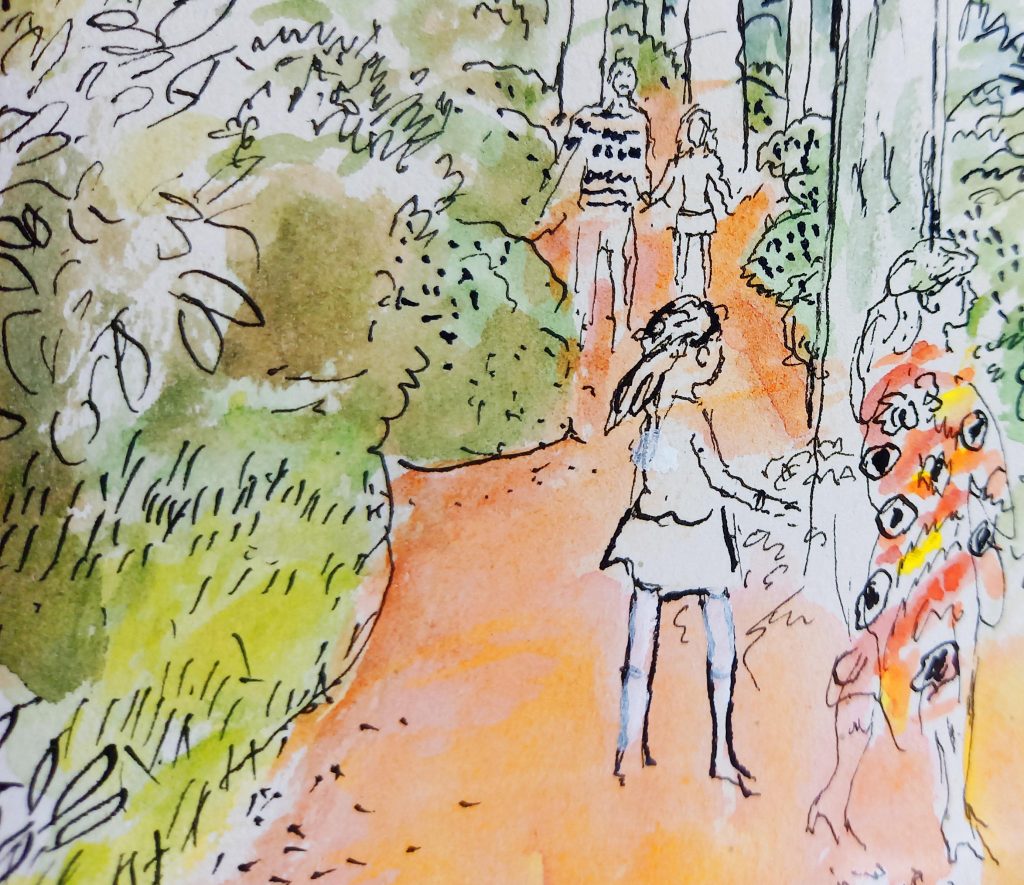 The Isabella Plantation is a 40 acre woodland garden set within a Victorian woodland plantation planted in the 1830's. First opened to the public in 1953, it is best known for its evergreen azaleas, which line the ponds and streams and at their peak of flower in late April and early May.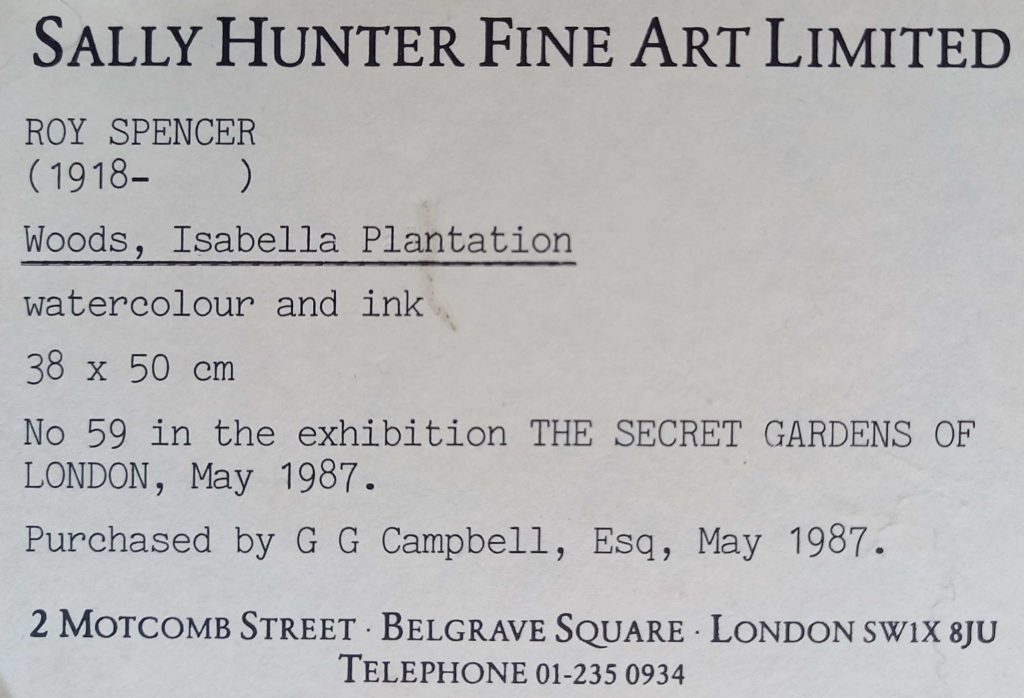 Image size: 47cm x 41cm
Frame size: 61.5cm x 56.5cm
Return to gallery