Tim Armstrong (b1945) – Images of Luxury and Prudence, 1974/5, Screenprint
Tim Armstrong is known as a Glass artist, making windows and optical constructions. In his past he has been a painter, printmaker, artist in opto-kinetic construction and teacher.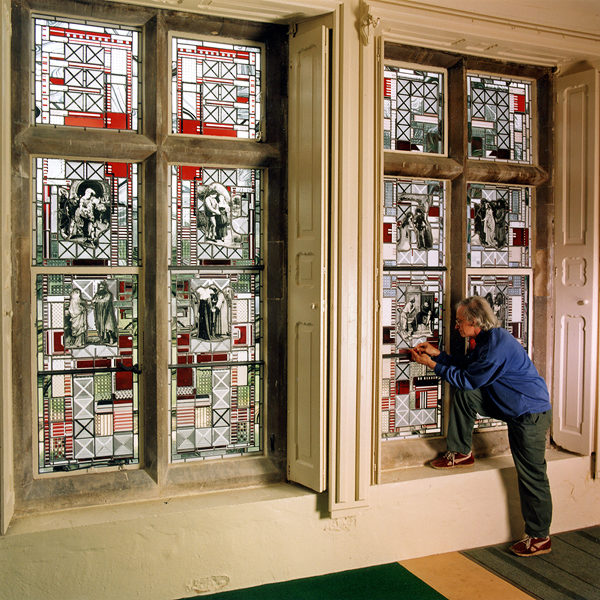 Born in Cambridge he study at Cambridge School of Art under Bill Darrell from 1962–4, then to Nottingham College of Art and Design 1964–7, where his work was influenced by the tuition of Bridget Riley, and at Slade School of Fine Art, 1967–9, under Robyn Denny.
He went on to teach at Glasgow School of Art, did some scientific book illustration. Showed widely in England and abroad. Work held by Doncaster Museum and Art Gallery, Scottish Arts Council and Cambridge University. Lived for some time at Kirkintilloch, Dunbartonshire.
He now works making some of the most original and exciting stained glass windows in Britain. This screen print in many colours emulates a window with Armstrongs iconic modern twists with the original designs. He also lives in Edward Bawden's old house.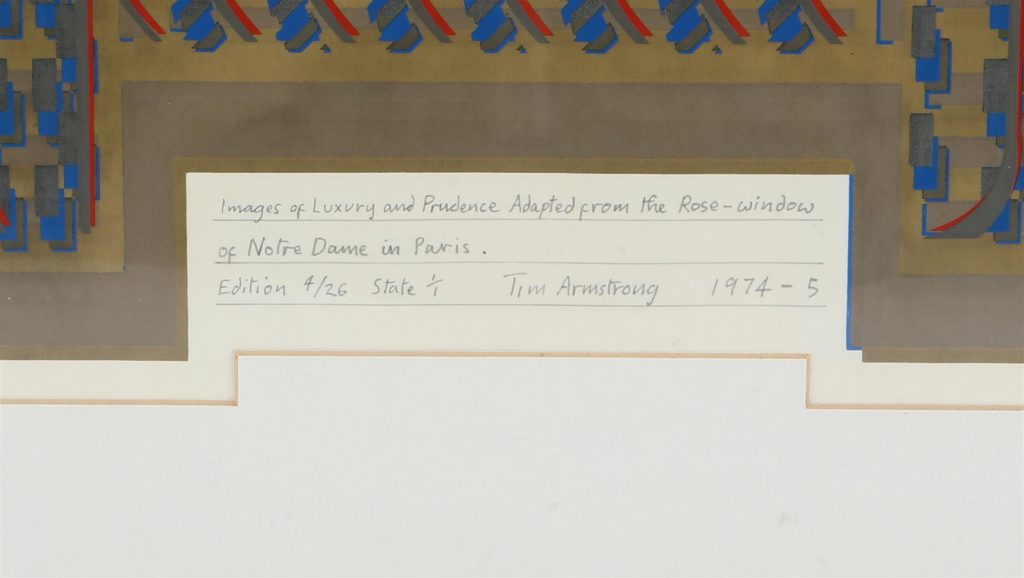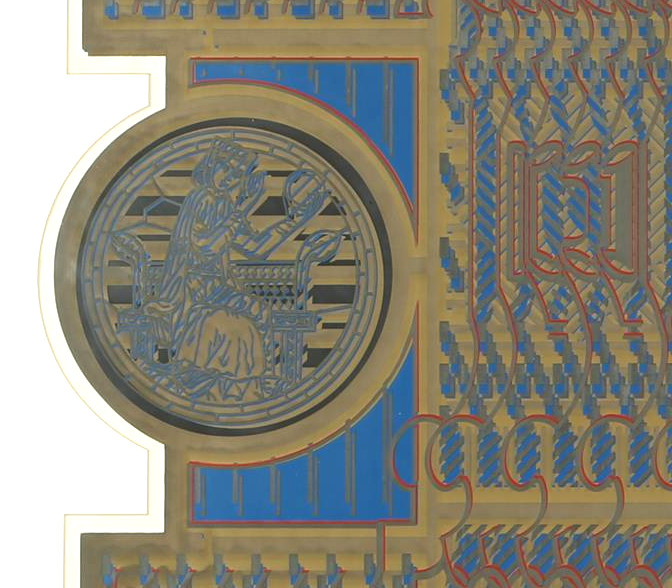 Return to gallery