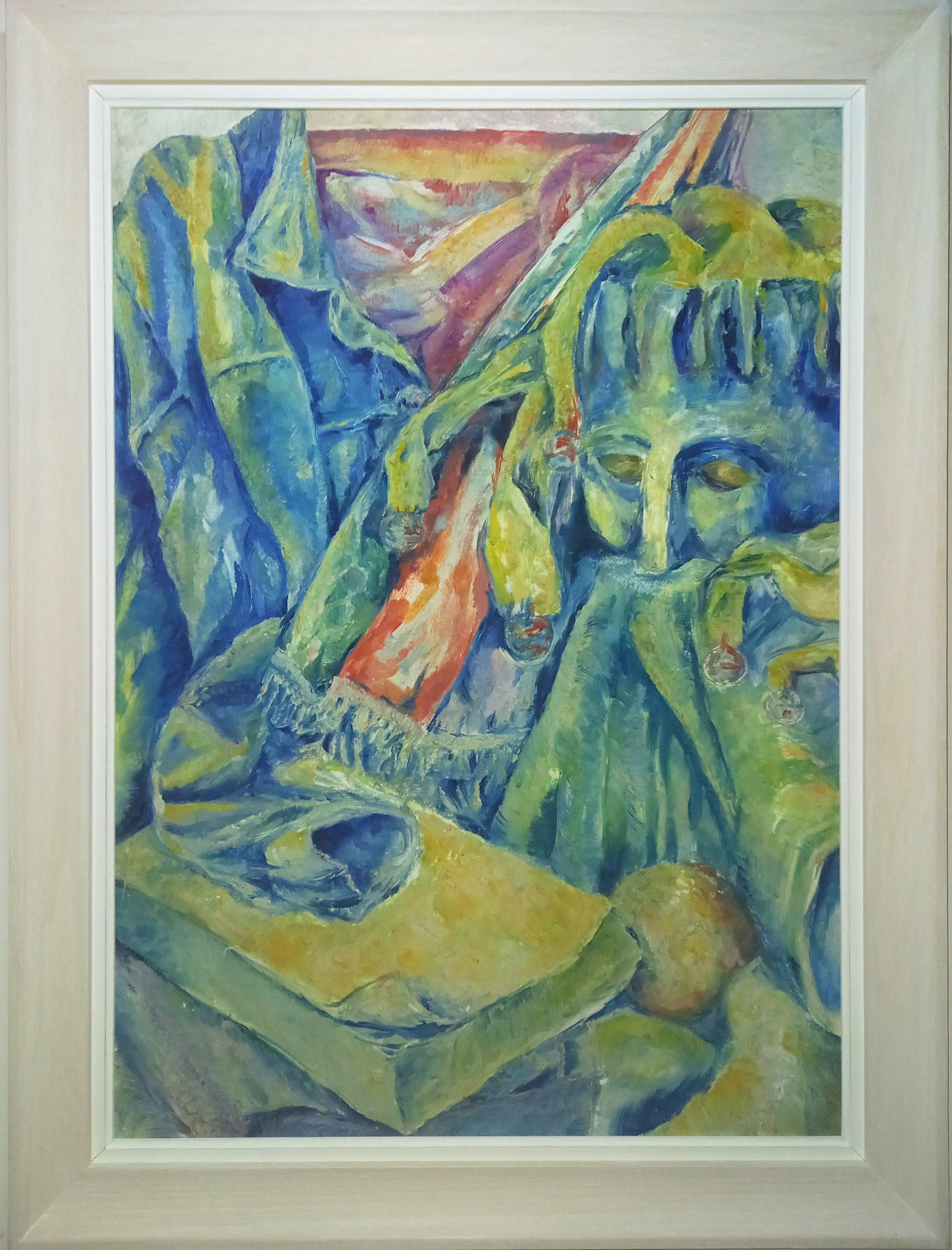 Robert Salmon (1939-2020) – History, 1960s, Oil on board
Born in Nottinghamshire, Robert trained at Mansfield Art School and then moved to London having secured a place at Goldsmith's Art College. On graduation he pursued a career as a teacher of Art, while continuing to produce and develop his own distinctive work in oils. His early works are of still lifes and in the 1970s and 80s he became known for dream like works.
Robert was most productive in the 1960s through to the early 90s. His oil paintings were regularly selected for the Royal Academy Summer Exhibition (1972/ 1974/ 1977/ 1980) and sold by the Weitzmann Gallery in New Bond Street, Bell Lodge Gallery in East Sussex, Bull's Eye Gallery in Lichfield, Jasper Galleries in Madrid and Pearl Fox Fine Paintings, Philadelphia.
Many were purchased by private clients, but institutional purchasers included Bolton Art Gallery and the Beecroft Southend Gallery (Bought from the Royal Academy Show), plus Education Committees in Leicester, Hull, and Oxford.
Robert was also commissioned by the Oxford University Press to produce the fine ink line drawing illustrations for their publication entitled 'Worlds of English and Drama' (1983).
Return to gallery