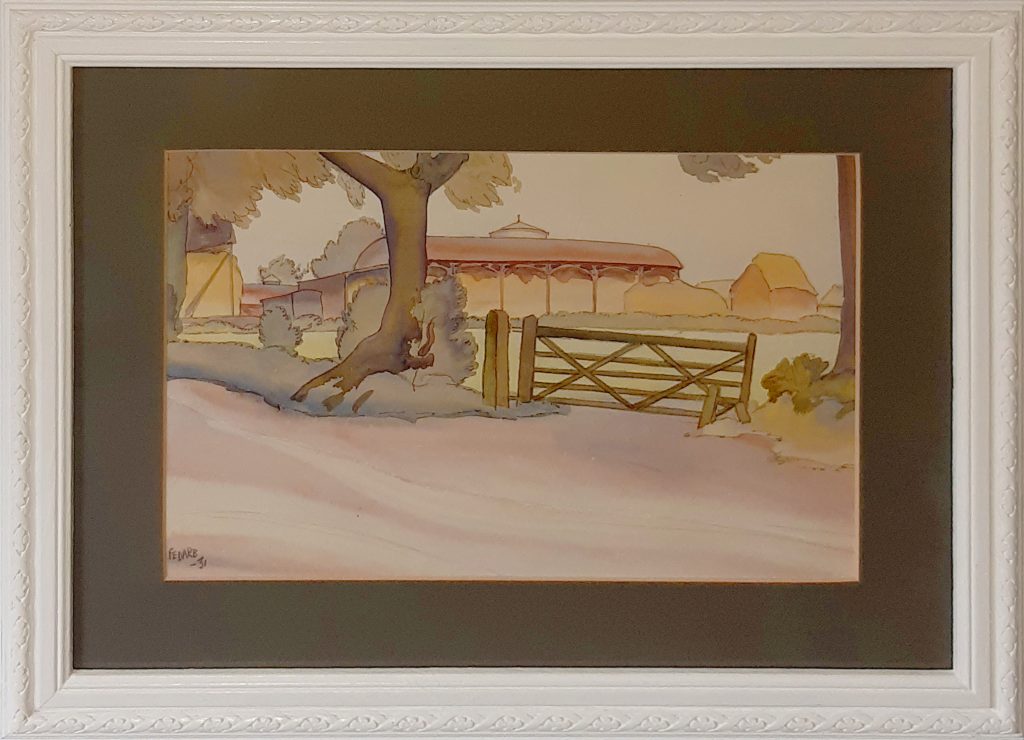 Ernest Fedarb (1905 - 2005) – Farmstead, 1931, Watercolour
Born in 1905 in Canterbury, Kent, Fedarb studied at Sidney Cooper School of Art, (later known as the Canterbury College of Art) and at Beckenham School of Art where his teachers were Percy H Jowett, Henry Carr and Roland Vivian Pitchforth. He had his first exhibition when he was just 21 with the Royal Society of British Artists in 1926. He exhibited with the National Society of Painter, Sculptors, Engravers and Potters in 1934. He taught at Westminster and Hammersmith Schools of Art.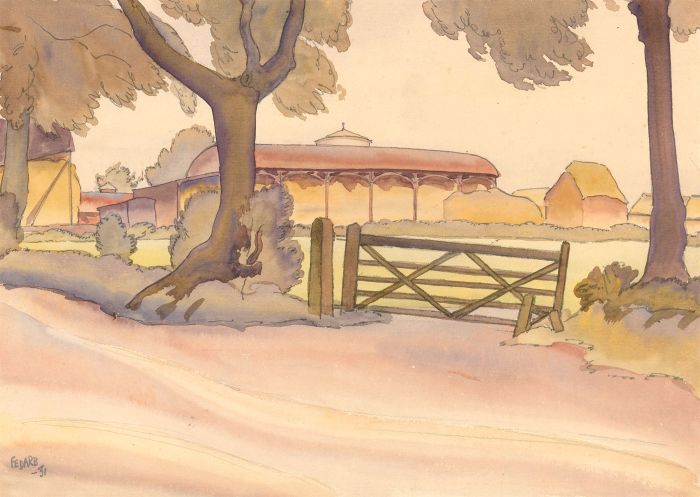 Marrying a fellow artist Daphne Fedarb the pair exhibited together at the Fine Art Society in 1935. They regularly travelled to France and French landscapes became a common theme in their work.
In 1985 he was made president of the National Society of Painters, Sculptors and Printmakers. He had paintings in an exhibition held at Sally Hunter & Patrick Seale Fine Art, 22 July-9 August 1985, followed by a 'solo show' of the couples work in 1986 Daphne and Ernest shared an exhibition at the Sally Hunter Gallery.
Return to gallery