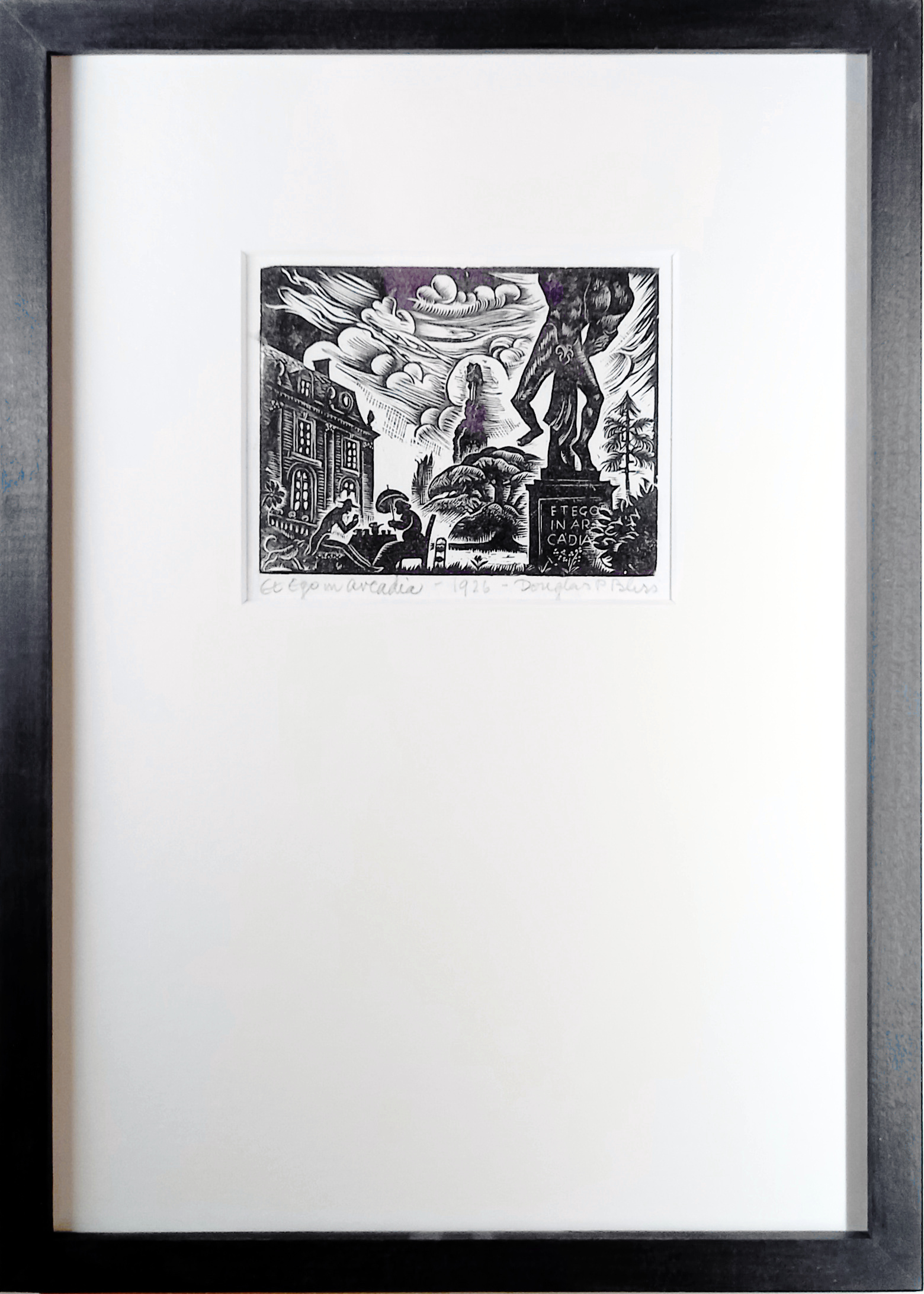 Douglas Percy Bliss (1900-1984) – Et ego in arcadia (Rasselas), 1926, Wood-engraving
Douglas Percy Bliss was a British painter and wood-engraver. Born in Karachi, India (but now in Pakistan), bliss was raised in Edinburgh and educated at George Watson's College from 1906–17. Bliss left school in 1917 to join the Highland Light Infantry until the end of World War I. In 1922 he was awarded an M.A. in English Literature by the University of Edinburgh. He had studied Art History in his first year.
Bliss then studied painting at the Royal College of Art in London alongside Eric Ravilious, Edward Bawden, Enid Marx, who studied under Paul Nash, an enthusiast for wood-engraving. This is the set Nash labeled 'an extraordinary outbreak of talent'. While Bliss edited the student magazines The Gallimaufry he also had his woodblocks featured too.
This woodblock made for Dr Johnson's classic work Rasselas, published by J M Dent in 1926. At this time Bliss and Ravilious shared a studio together. These woodcuts are signed editions and not robbed from the book, but rather printed and signed by the artist for exhibitions.
In his postgraduate year Bliss studied engraving. In 1925 the Oxford University Press published his engravings illustrating Border ballads. Bliss then received a number of commissions, including a commission to write A History of Wood Engraving. This work received such critical acclaim that Bliss' reputation as an artist was overshadowed by his reputation as a critic and teacher.
In 1928 Bliss married Phyllis Dodd, who was a painter. Encouraged by his wife Bliss took up painting again, painting oil and watercolour landscapes in Scotland and England. Coincidentally his paintings record the end of an era of small-holding. He also painted some urban scenes just before the towns were transformed by high rise and high-density buildings.
In the 1930s Bliss established the Blackheath Society, which continues today to attempt to protect the amenity of life in south-east London. In the 1930s he taught at the Blackheath School of Art and was the London art critic for The Scotsman. In 1941 Bliss joined the RAF and was stationed in Scotland. After the war, the war he was appointed Director of the Glasgow School of Art. He referred to Glasgow as "the greatest industrial city in the Empire". Bliss was instrumental in saving much of the Art Nouveau architecture and furniture of Charles Rennie Mackintosh. He continued as Director from 1946 until 1964. When he completed his period as Director, Glasgow School of Art was listed by Whitaker's Almanack among the six top Art Schools in Britain.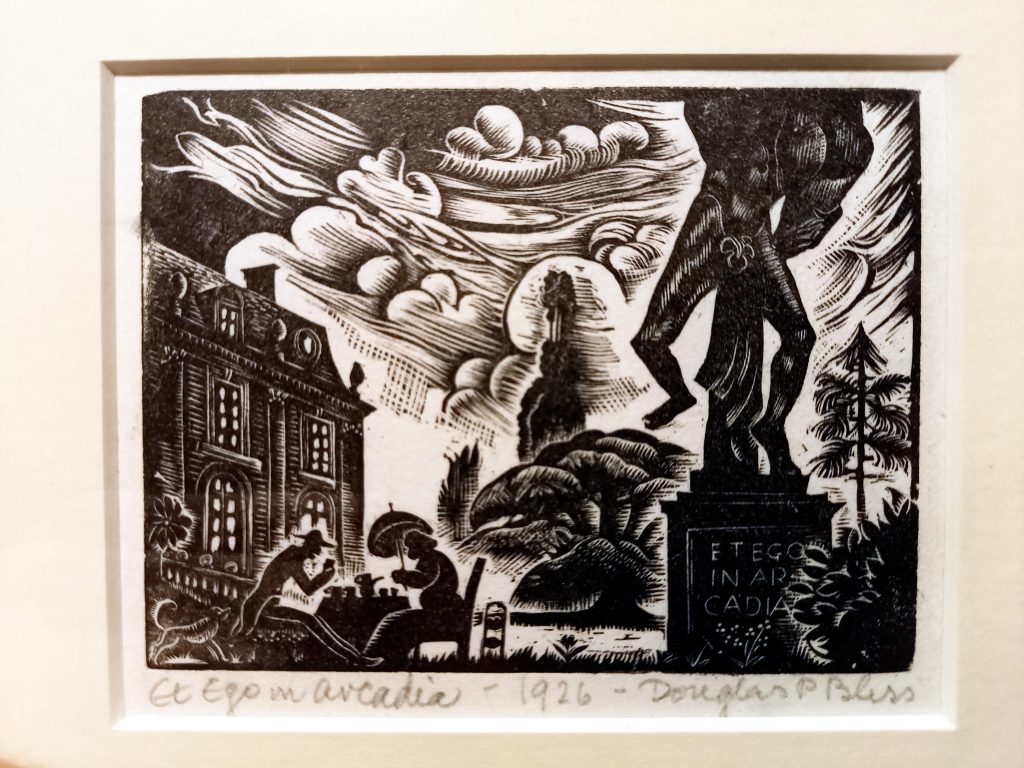 Bliss's own art was exhibited around Britain. There was an exhibition of his work in the Glasgow School of Art, in the northern hemisphere summer of 1998. Much of the work of Bliss's youth has been lost. In 1939 and his entire collection was stolen during the Blitz. This print is dated 1926.
Return to gallery