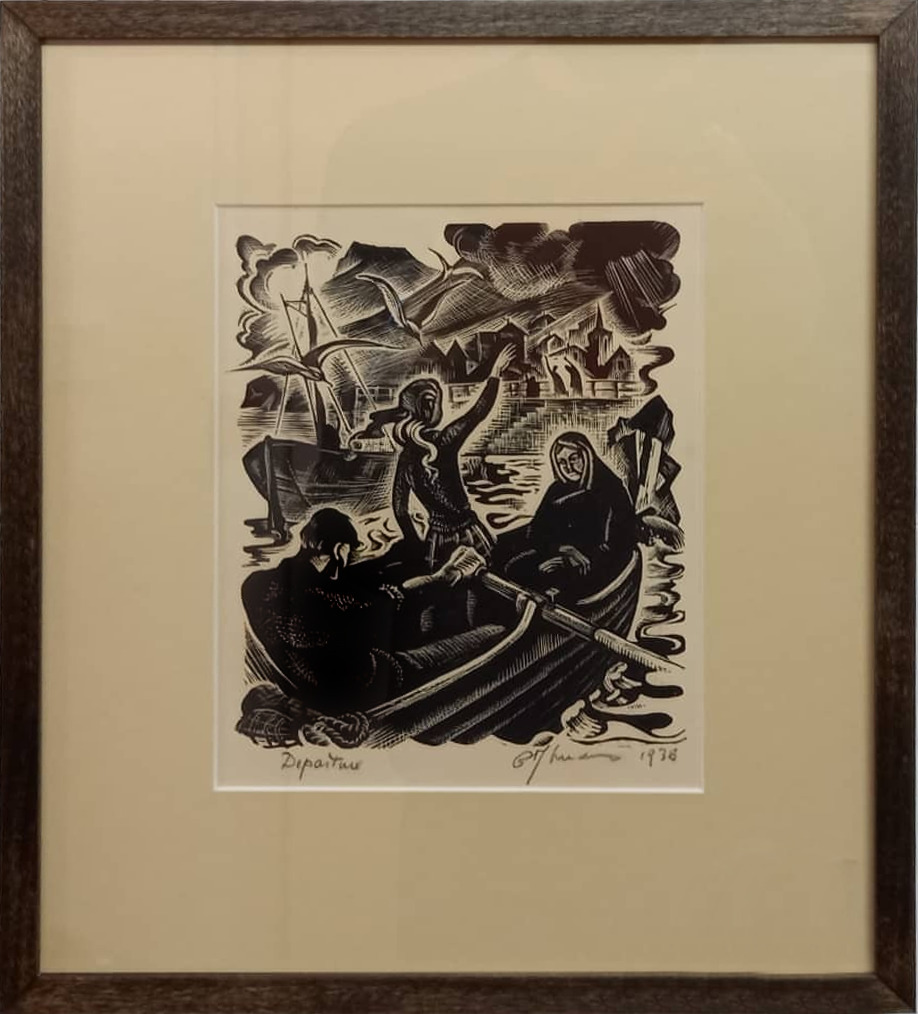 E Mary Lucas c.1938 – Departure, 1938, Wood engraving
This wood engravings is by (E) Mary Lucas, dated 1938. Departure was featured in The Torch (1938) The Birmingham School of Art Annual.
It is possible she might be the same Mary Lucas who married William Scott
Mary Scott (née Lucas) was born in Bristol in 1912. She studied at Bristol Art School, followed by the Slade School of Art around 1932. From 1934 to 1937, she attended the Royal Academy Schools where she transferred from painting to sculpture. She met the artist William Scott at the RA Schools and they married in 1937, spending time in Cornwall and Dorset before they travelled in Italy and France. In early 1938 they settled in Pont Aven where they were involved in setting up a school of painting. The Scotts left France for Dublin at the outbreak of War, and returned to London in 1940 before moving to Somerset. In December 1945 Mary Scott shared a London exhibition with her husband at the Leger Galleries: Watercolours and Drawings by William and Mary Scott. The Scotts had two sons and she taught part-time at Bath Art School. She was a member of the Bath Society of Artists until the early 1950s, and in 1956 she was included in Contemporary Sculpture at the Hanover Gallery, London.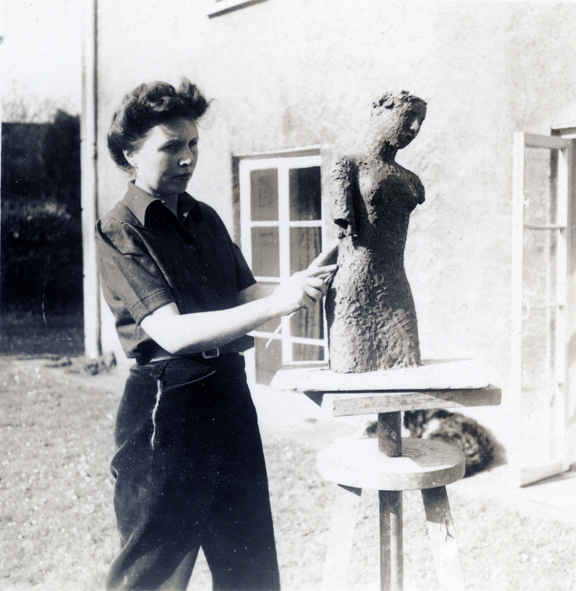 Return to gallery