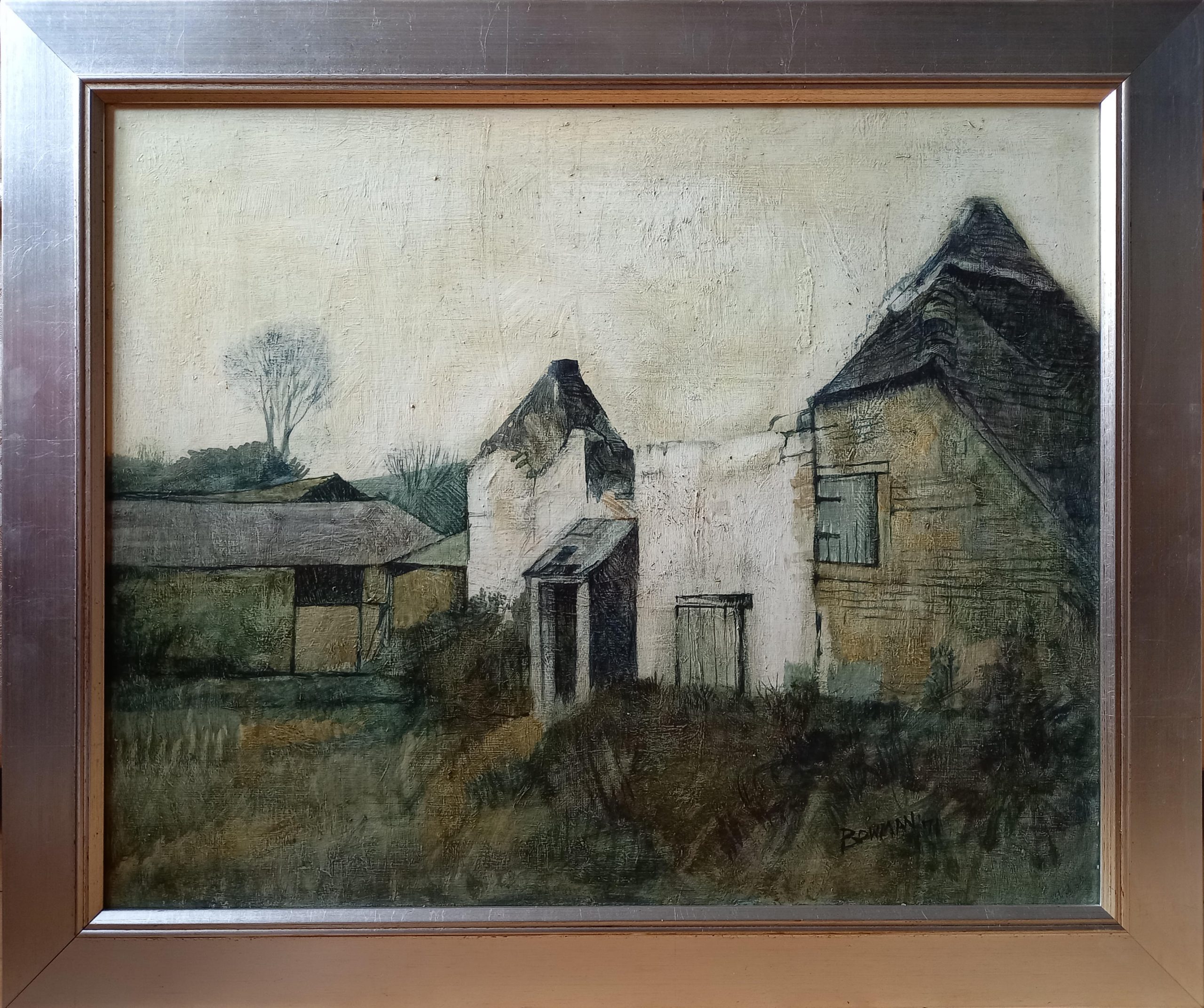 Mike Bowman – Coverack Harbour, 1971, Oil on board
Michael studied painting and lithography at Bournemouth College of Art and later at the University of Southampton. He moved to Dorset and was Head of Art at Hardye's School, Dorchester until retiring in 1997.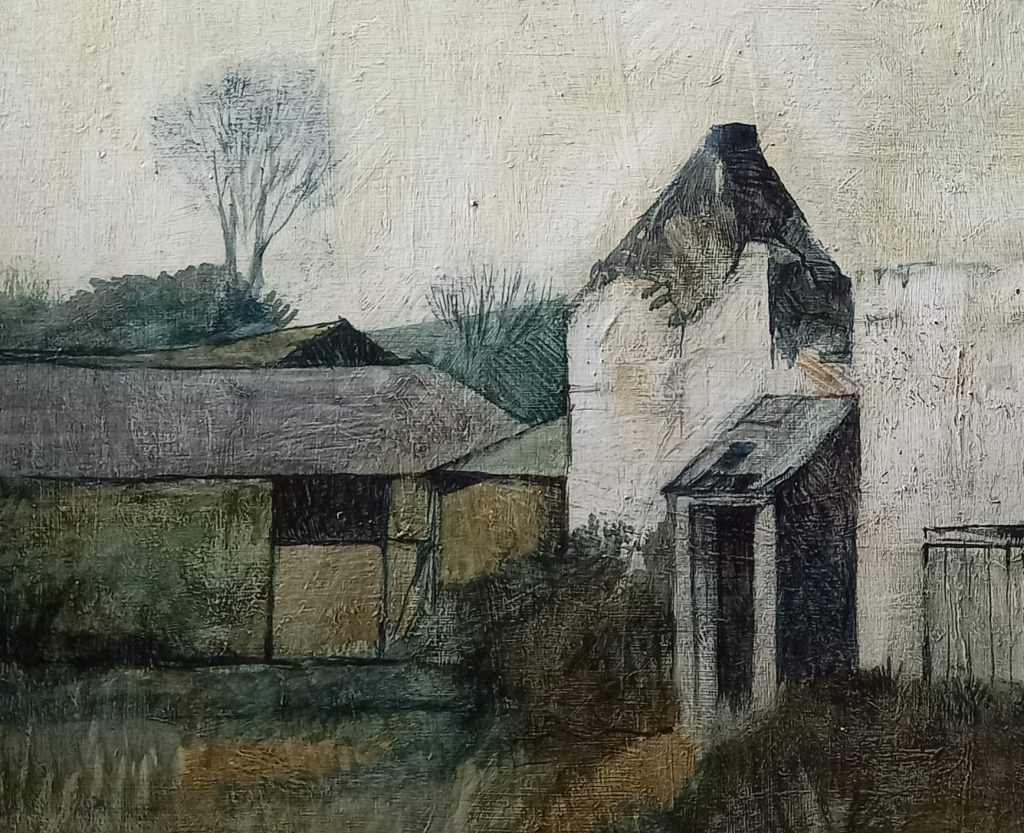 His early work during the 1960's developed along largely abstract lines. As he came to explore and understand the complexities of landscape he became increasingly interested in the coastline and rivers of the Dorset. He began to paint in a more figurative yet broad and impressionist style, which has remained with him until the present day. It was the contrasting patterns of colour and tone as evident in the effects of season, weather or sunlight in particular which he sought to render in painterly terms, in turn giving the work a sense of moment and place.
Since 1973 he has lived in Stratton in a house bordering the River Frome, which has provided him with a ready source of subject matter and inspiration. During the 1980's he embarked on a new series of larger canvases.
Increasing excursions to continental Europe have led to still further changes as he embraced the challenge of new architectural forms, intense sunlight and shadow and a greatly differing palette in the towns and countryside of France and Italy. In 1971 his first one-man show was held at the Dorset County Museum and since then Michael has had numerous such exhibitions throughout the U.K. This work is apparently from that show. Other exhibitions have been at the Bank Street Gallery, Sevenoaks, Century Gallery, Henley on Thames, John Davies Gallery, Stow on the Wold, Thomas Henry Gallery, Nantucket, USA, Peterson Hall Gallery, Scottsdale, Arizona, USA, Wykeham Gallery, Stockbridge, Catto Gallery, Hampstead, Jerram Gallery, Sherborne, Pierrepoint Gallery, Bridport, Dorset, Nexus Galleries, Edinburgh, White Space Contemporary Art, Totnes and Peter Hedley Gallery, Wareham
His work has been collected at home and abroad and is represented in both private collections and public institutions. In 2006 he won the Chairman's Purchase prize at the Discerning Eye exhibition at the Mall Galleries. In August 2011, he appeared in the popular BBC television programme 'Countryfile'.
49 x 39cm (picture)
58.5cm x 48.5cm (frame)
Return to gallery