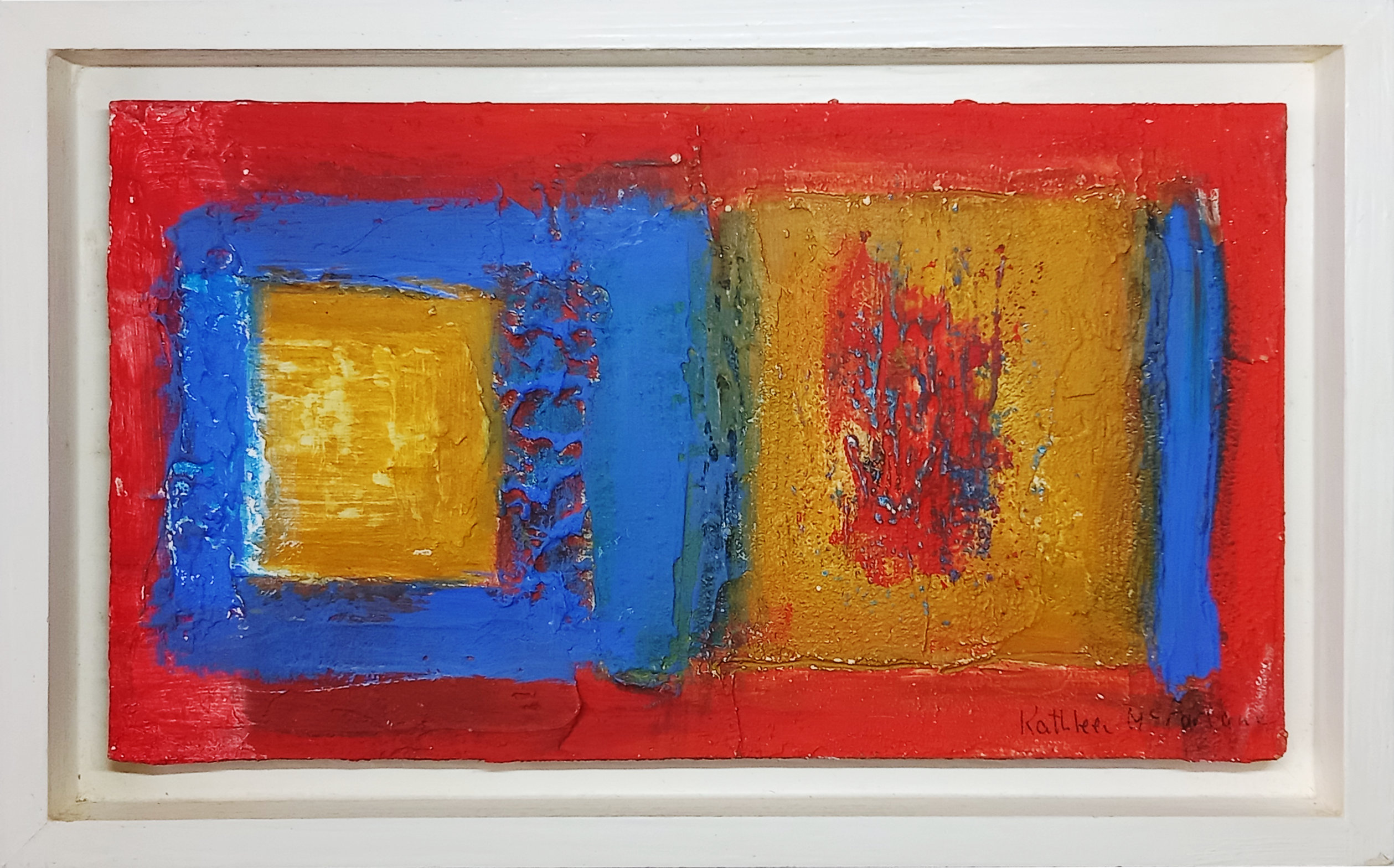 Kathleen McFarlane (1922 - 2018) – Colour Abstract, Oil on board with plasterwork.
Kathleen McFarlane was best known for her sculptures and off-loom weavings in sisal and rope. She was an innovator in many media, from paint and fibres to Perspex and ceramic. She constantly experimented, balancing the powers of shape, colour and material substance with a deep understanding of how to transform experience into forms.
After WWII she spent her time in Newcastle under the influence of Victor Pasmore and Richard Hamilton, who were lecturers at the university. Born Kathleen Crouch and brought up in Sunderland, she married Mac, her childhood sweetheart, at the age of 22. While he forged his distinguished academic career, Kathleen, sharing his enthusiasms, translated a number of Norwegian texts into English, including Lapp Life and Customs (1962). Folk traditions fascinated her and she came to weaving through observing its survival as a craft tradition in Norwegian peasant households. When in 1964 they moved to Norwich, Kathleen decided to give up translating Norwegian texts and, instead, to combine weaving with looking after their family and household.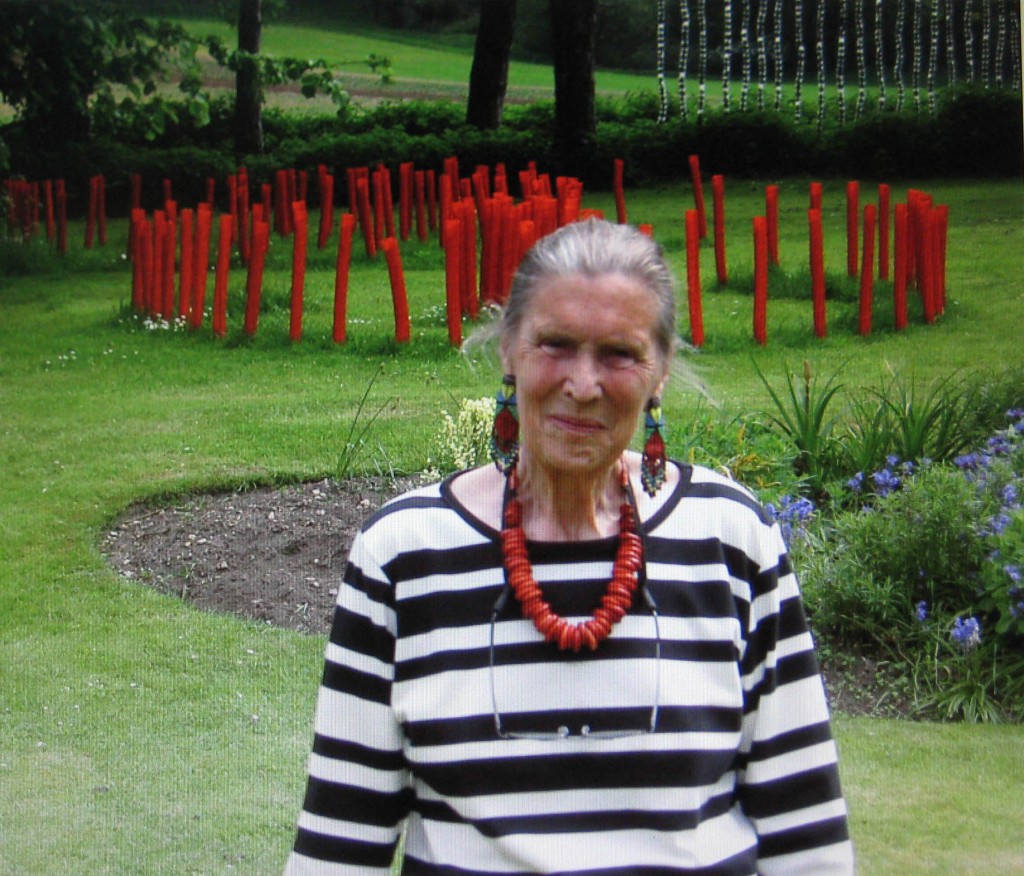 From Magdalena Abakanowicz, the Polish sculptor-weaver whose work in sisal was regularly shown in Europe from the early 1960s, she learned that tapestry could be an exciting three-dimensional form in which "anything was possible", and from her friend Tadek Beutlich, the leading figure in British avant-garde tapestry, she learned new skills to enable her to transform her art.
Throughout the 1970s her career blossomed. She was a leader of the British Fibre Art movement and her work was in demand for exhibitions in venues from the Weavers' Workshop in Edinburgh to the Victoria and Albert Museum and British Craft Centre in London.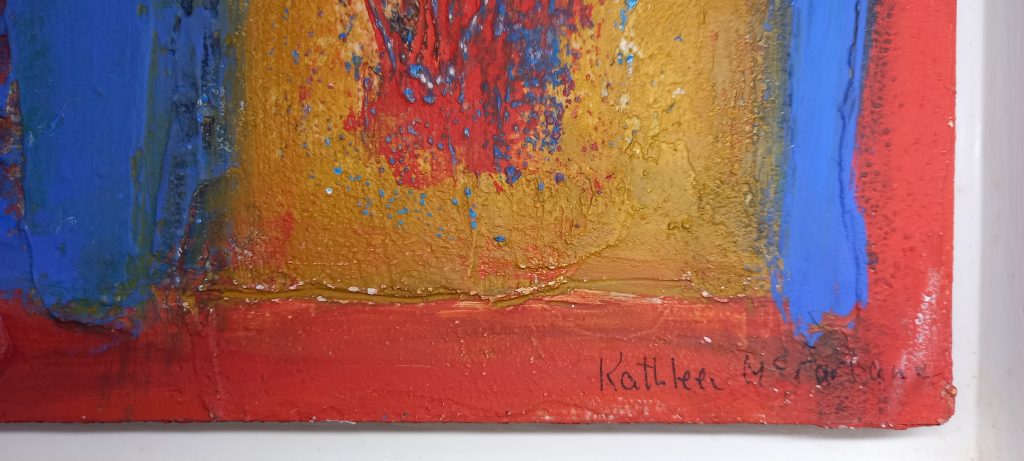 Kathleen balanced a growing inter-national reputation with a commitment to being a local artist. She loved nothing more than to engage in debate, rigorously defending high-quality crafts as being equal in ambition and status to any other art form. Her initiatives were many, from curating the nationally toured 1981 exhibition, Contemporary British Tapestry, for the Sainsbury centre for visual arts at UEA, to helping establish an annual exhibition for local artists at Salthouse church on the north Norfolk coast.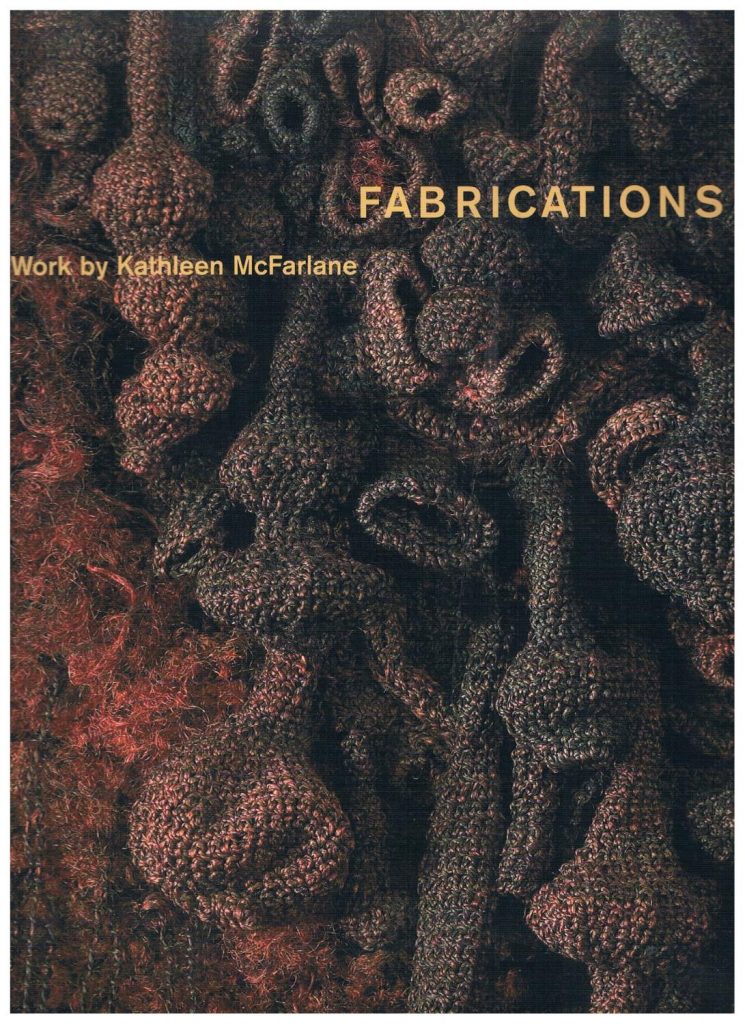 Following her Fabrications exhibition that year at the Sainsbury Centre, her intrepid spirit led her to be awarded, at the age of 81, a three-month residency at the European Ceramic Work Centre at 's-Hertogenbosch in Holland, and thereafter began a whole new development of her work in ceramics and mixed media.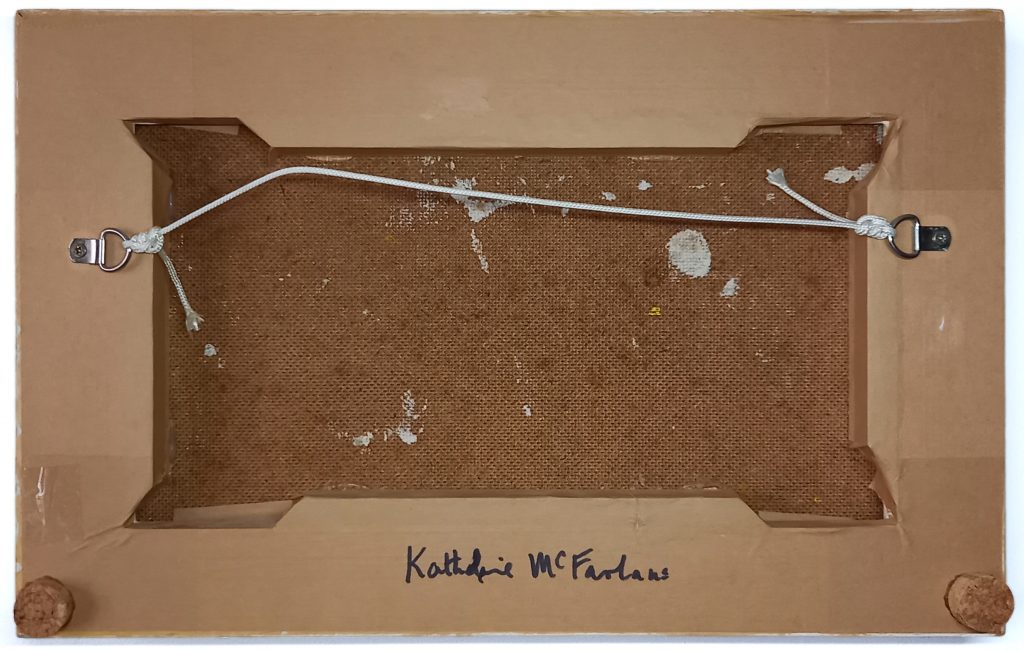 Her final paintings represented her beloved north Norfolk, and were, like the rest of her creative output, intensely individual, fearlessly brilliant in colour, and like no other landscapes ever seen. – Text by Veronica Sekules
Frame size: 41 x 26cm
Image size: 20 x 35.5cm
Return to gallery