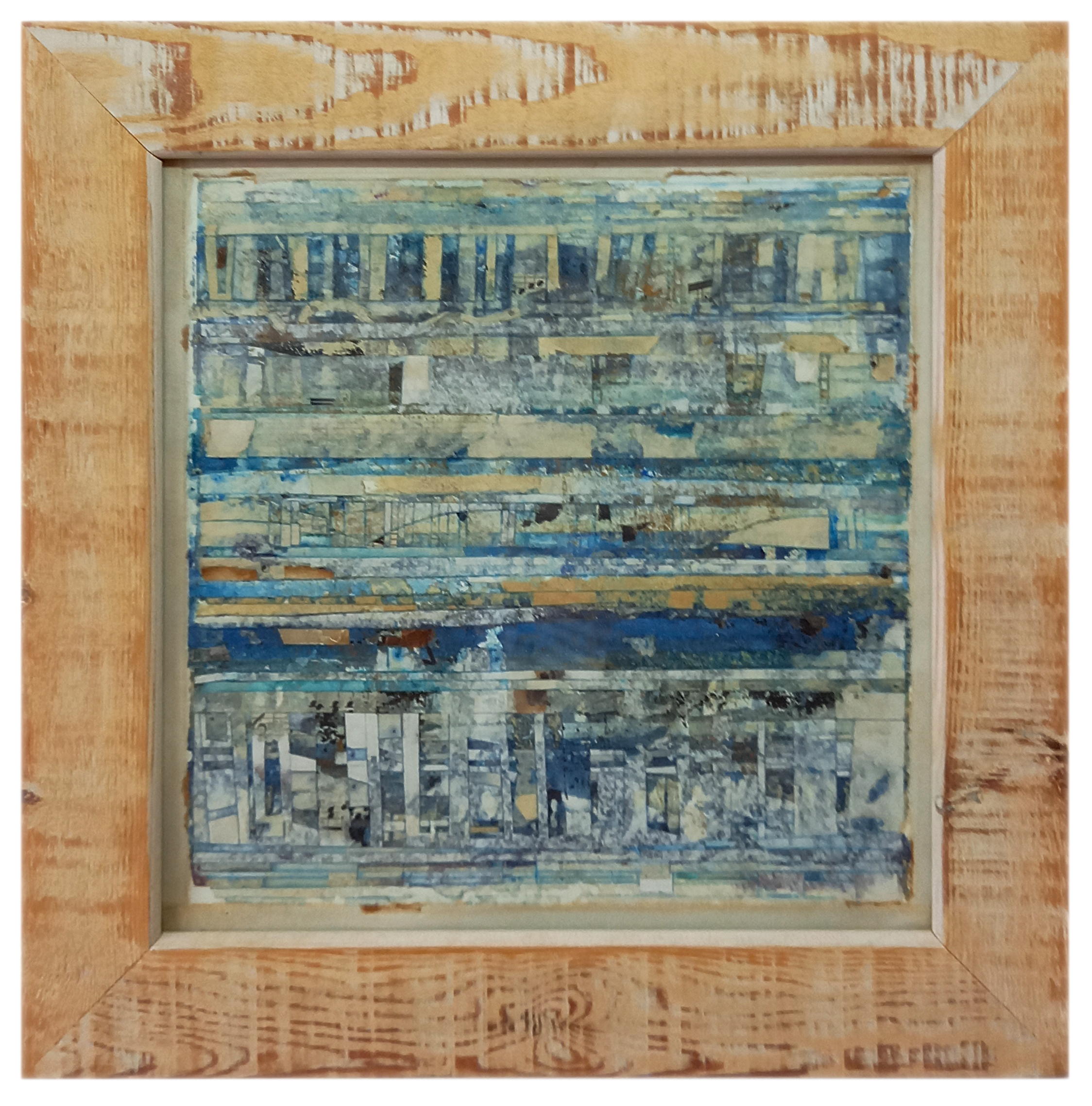 Neil Payne – Collage, 2000, Collage
Neil Payne is one of the most well known artists in Cambridge. He has taught in several Cambridge colleges before more recently moving to adult learning at White House Arts.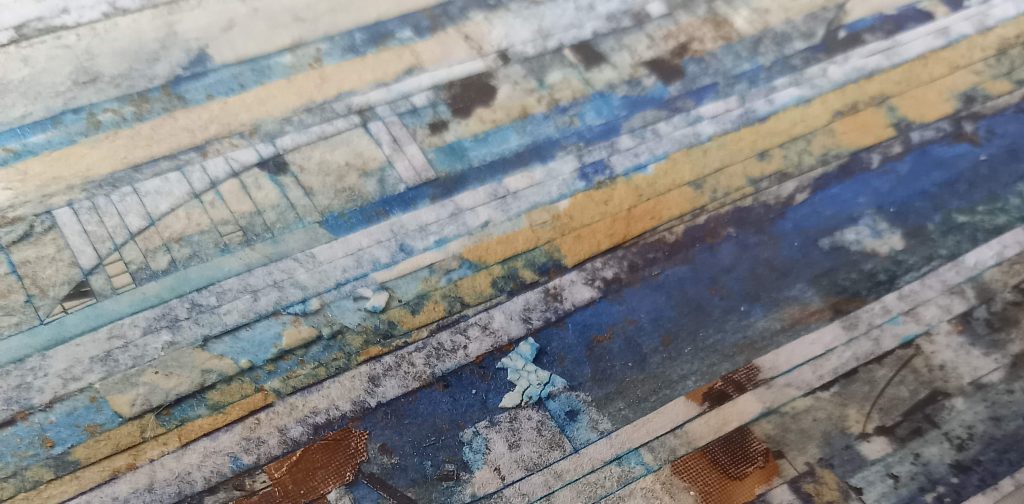 As an artist working with mixed media, paint and print he is constantly looking to new ideas and use of media. From abstraction to studies from nature, landscapes and experimental surface. This is a college made from hundreds of pieces of found materials signed and dated on the verso.
23cm x 23cm (frame)
Return to gallery