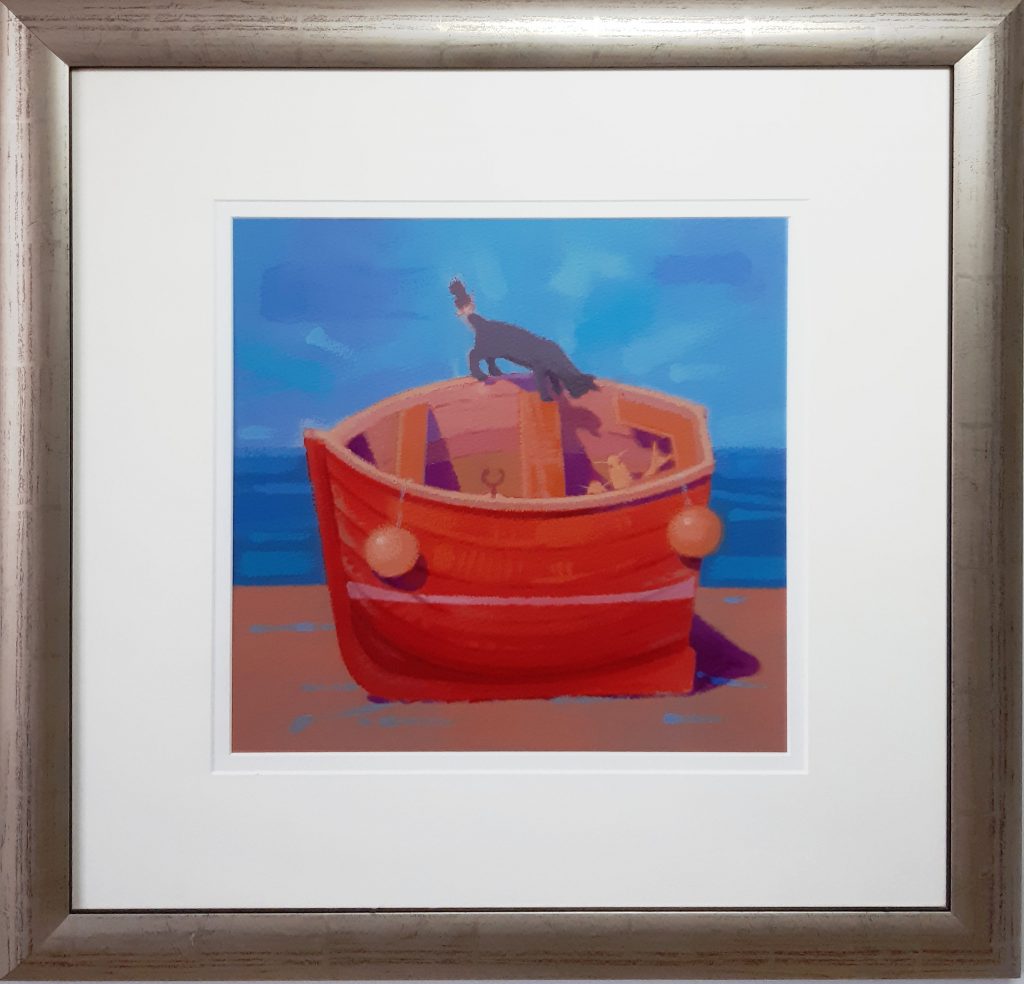 Michael Ogden (b.1958) – Cat on a boat, 2005, Acrylic
Michael was born in Sheffield in 1958. After gaining his BA (Hons) degree in illustration in Bristol in 1980, he launched himself into a freelance career. Over the years he has undertaken commissioned work for a prestigious list of clients both at home and abroad.
His paintings have been used by many organisations, including National Westminster Bank, Sun Alliance, P&O Ferries, British Airways, Marks & Spencer and Ecco Shoes. His work has also been published in many best-selling magazines and journals, from Good Housekeeping to BBC Homes & Antiques.
Michael regards his time as an illustrator as his apprenticeship, giving him the skill and professionalism to now work from the imagination and finally create the images he has long been inspired to paint.
Throughout his work the intriguing effects of light and colour in the landscape and on buildings is a strong theme. His paintings create an illusion of reality, but primarily aim to capture a mood or a moment in time. Although the illusion may be convincing, the intention is that the paint should look like it is paint with bold confident brushstrokes.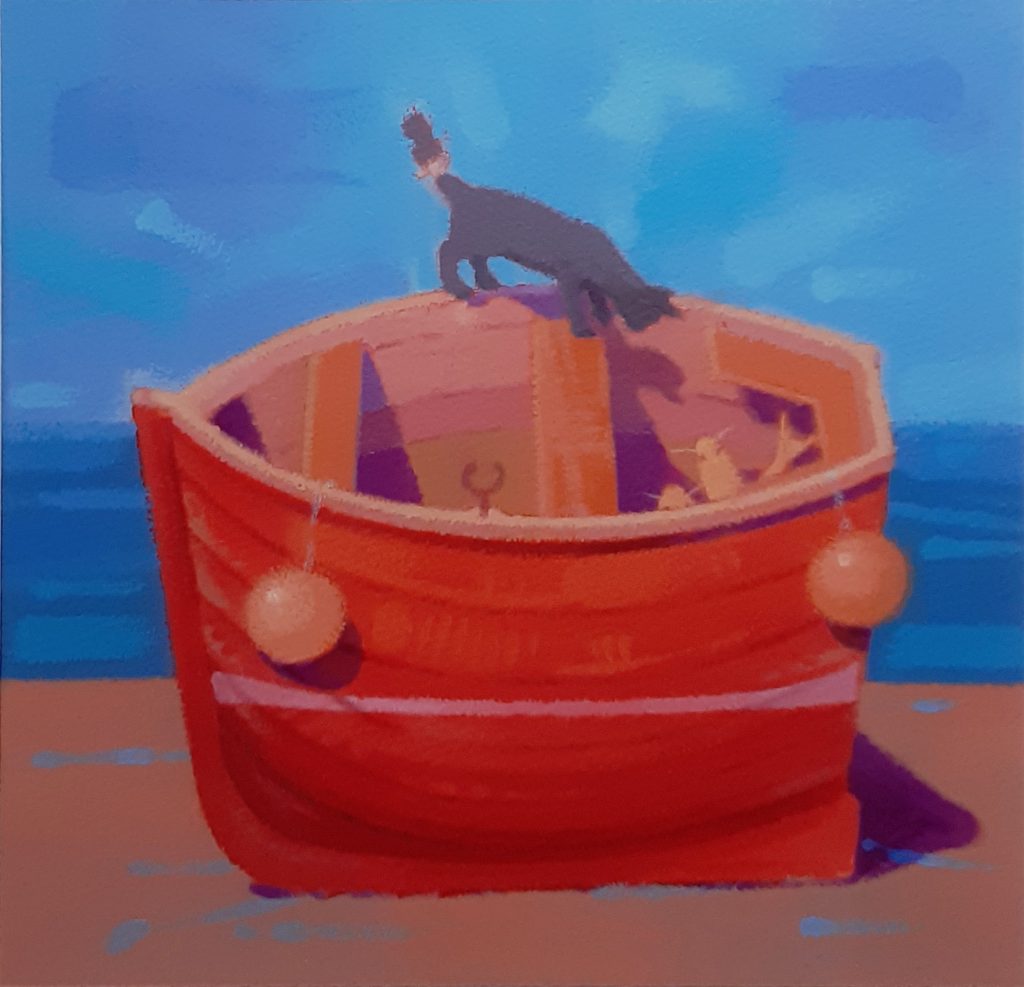 Return to gallery