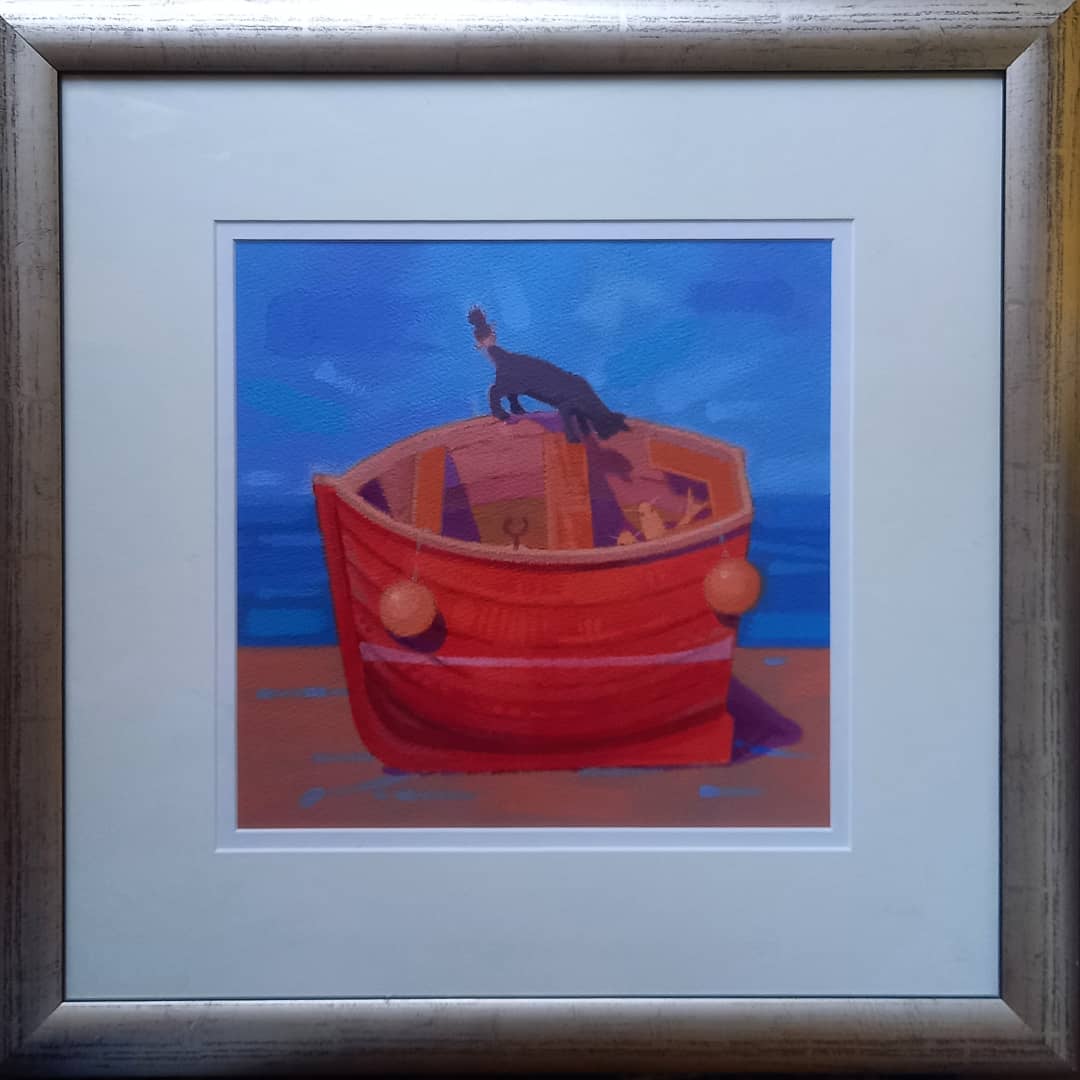 Michael Ogden – Cat & Boat, 2003, Acrylic
Cat and Boat by Michael Ogden. 2003. A fun seaside picture of a cat sniffing at a lobster in a boat. I have enjoyed this for years as it made me smile with bright colours. Signed and dated to the corner. A lot of Ogdens work was whimsical but well done. Framed Glazed and signed.

Painting 29.5 x 29.5cm
Frame 55 c 55cm
Provenance of Bristols Blue Sky Gallery in Westbury Park.
Return to gallery