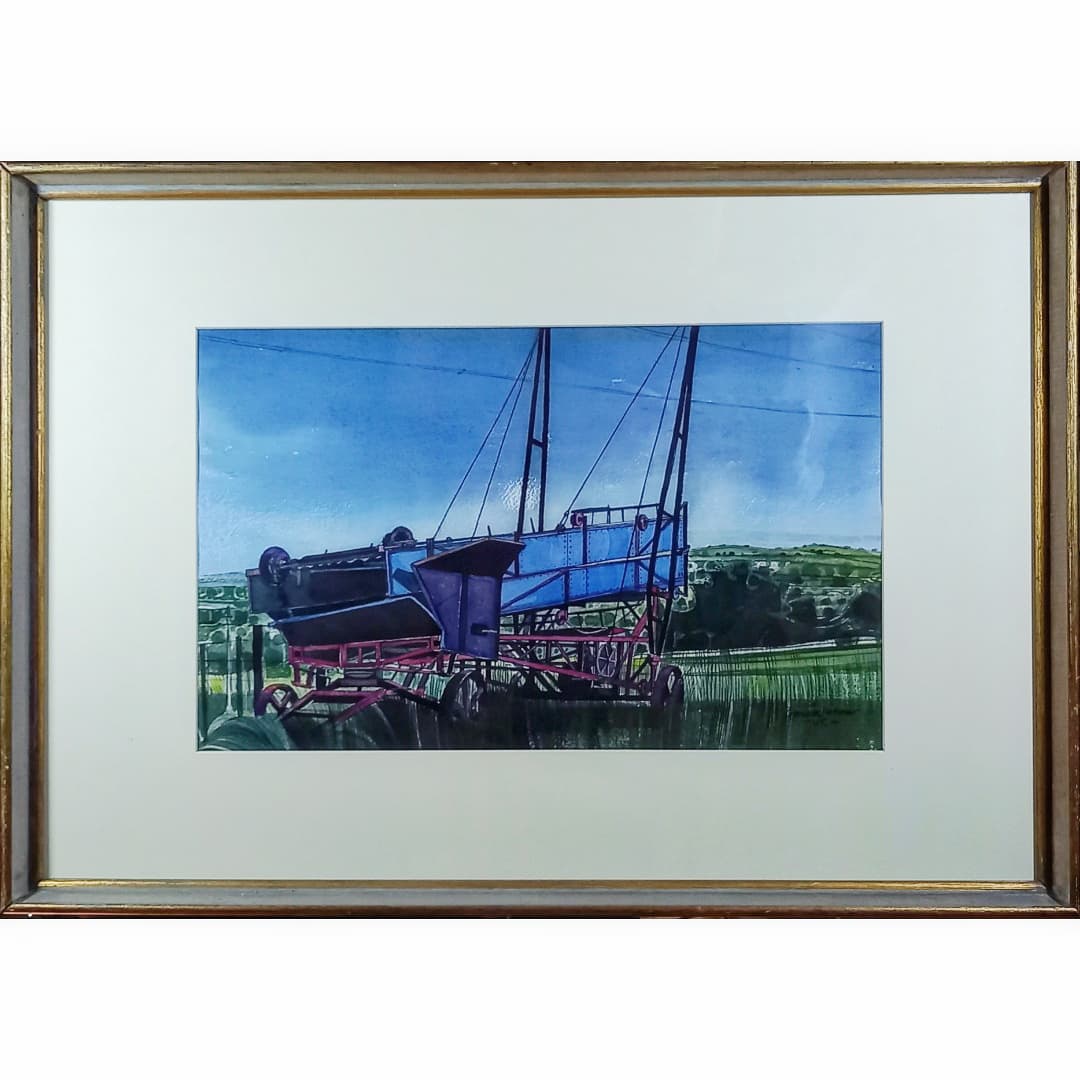 Garrick Palmer b.1933 – Blue Bail Loader, 1965, Watercolour
Painter, wood engraver, photographer and teacher. From 1945 to 1949 he was educated at St. John's College, Southsea, followed by a National Diploma of Design in painting and engraving from the Portsmouth College of Art and Design. Studying postgraduate courses at the Royal Academy, London, between 1955 and 1959, he was awarded David Murray Landscape Scholarships in 1955, 1956 and 1957, the Leverhulme Scholarship in 1957, and the Royal Academy Gold Medal and the Edward Scott Travelling Scholarship in 1958. While still at the RA, Palmer began teaching part-time at Winchester School of Art, where he became a full-time tutor in 1962, and in 1966, the head of the Foundation Department.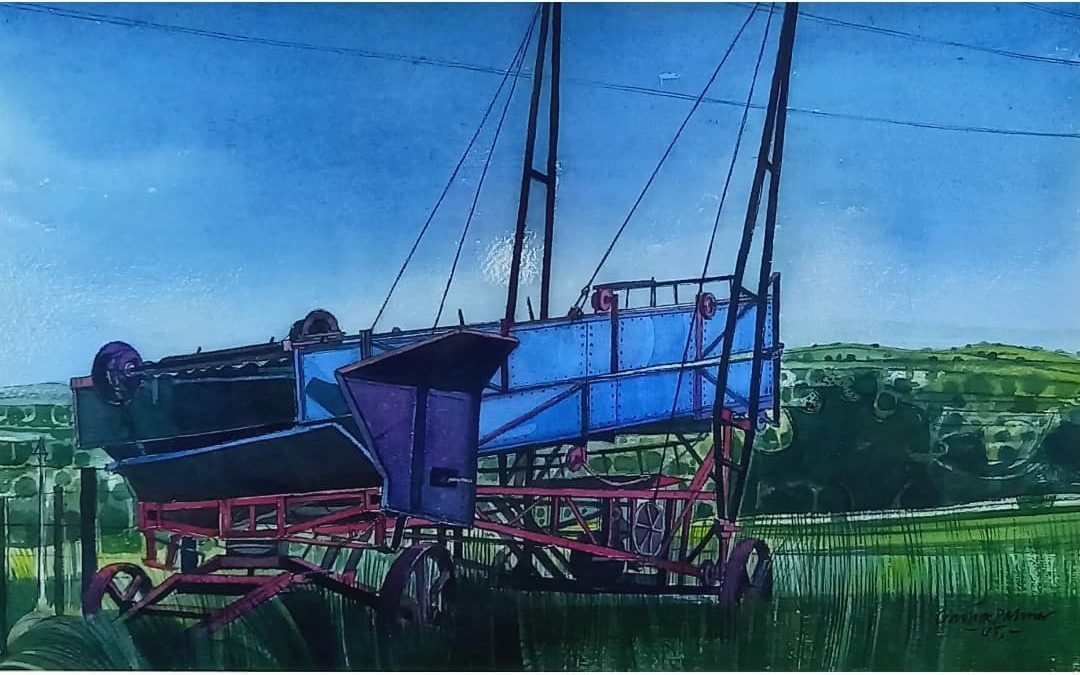 In 1967, he received his first commission, from the Folio Society, to illustrate Three Stories by Herman Melville. The Society commissioned him again in 1971 for The Destruction of the Jews, by Josephus, and in 1974 for Moby Dick, by Melville. The Society in Barre, Massachusetts, commissioned Palmer to illustrate H. M. Tomlinson's The Sea and The Jungle in 1971 and Benito Cereno, by Melville, in 1972. Palmer also illustrated Ship of Sounds, The Gruffyground Press, 1981, a poem by John Fuller.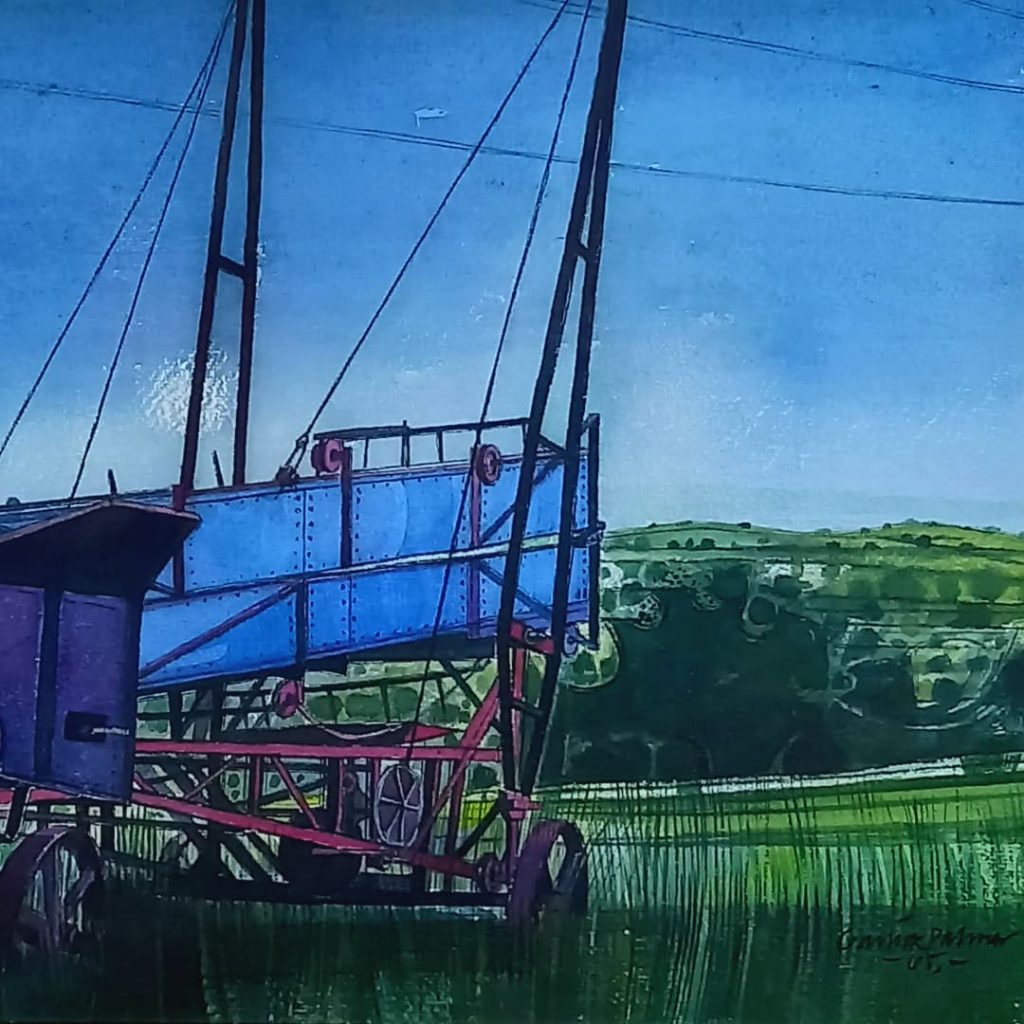 He retired from Winchester School of Art in December 1986, thereafter devoting himself full-time to his art. He illustrated The Ballad of Reading Gaol, by Oscar Wilde, in 1994 and Land by Eric Williamsin 1997, both for The Old Stile Press, Llandogo.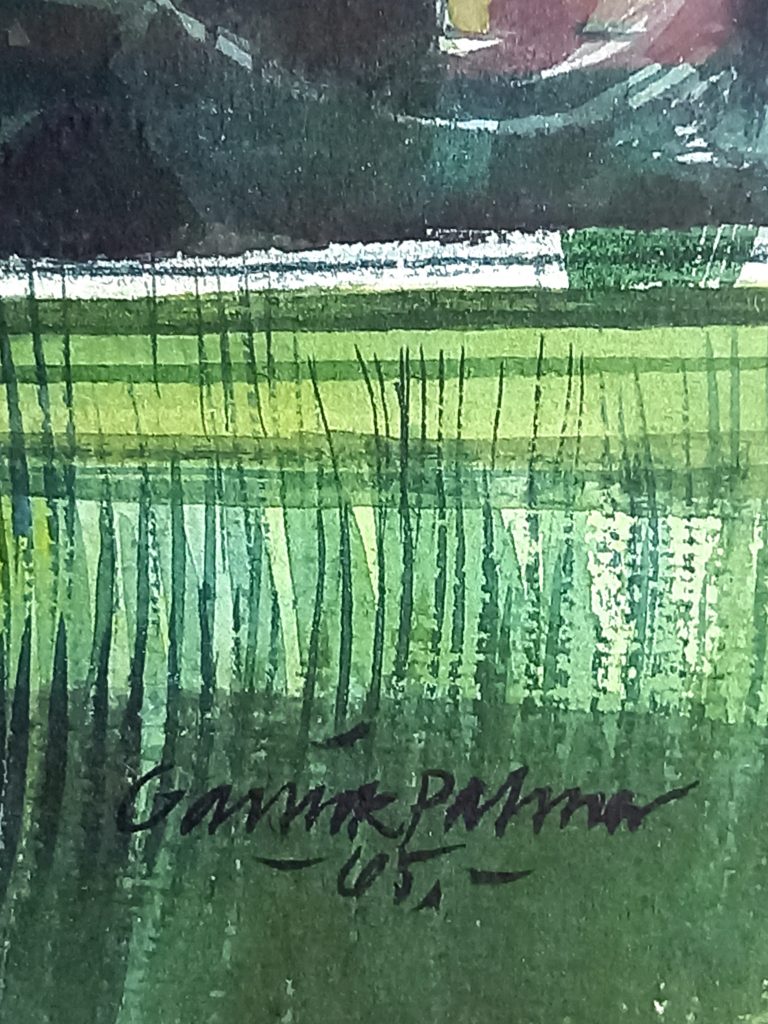 His wok has been exhibiited in many group shows including: "The Mariner Imagined, Coleridge's Poem and the Artist, 1831-1994", Lauderdale House, Highgate Hill, London in 1994, which also featured works by David Scott, Joseph Noel Paton, Gustave Dore, Willy Pogany, David Jones, Duncan Grant, Mervyn Peake and Patrick Procktor; "Exhibition of Wood Engravings used as Book Illustrations", at Oxford University Club, Halifax House, Oxford, November 1995; The Society of Wood Engravers Touring Exhibition, April 1995 – January 1996. In December 1995 he had an exhibition at Garden Gallery, Pallant House, Chichester, West Sussex, to mark the forthcoming publication of "LAND", by the Old Stile Press, Llandogo. Palmer featured in further exhibitions at the "LINE" Gallery, Linlithgow, Scotland in January 1996, and Twentieth Century Word Engineering, Exeter City Museums and Art Gallery, February 1997.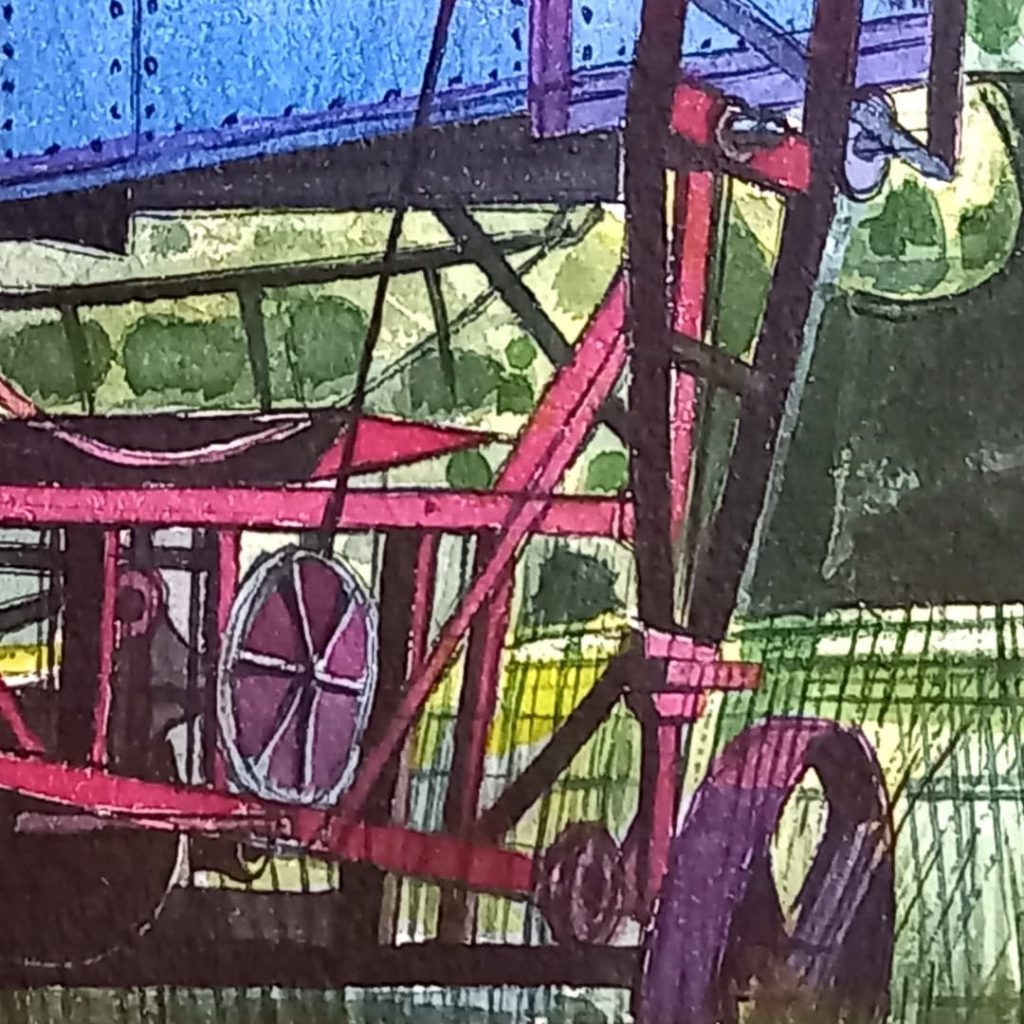 In November 2012, the Society of Wood Engravers awarded its 75th Anniversary Prize to Palmer for his chef d'oeuvre, "Circular Forms", which exists in several editions. He is a Fellow of the Royal Society of Painter-Printmakers (retired), the Society of Wood Engravers associate of the Royal Engravers, the Royal Society of Painter-Etchers and Engravers (retired), and the Royal Society of Painter-Printmakers (retired).
Since the early 1980s he has had also worked as a photographer.
Frame 55 x 78cm
Picture 32 x 51cm
Return to gallery